Who Is Dana White? Top Pentagon Spokeswoman Resigns on New Year's Eve Amid Internal Probe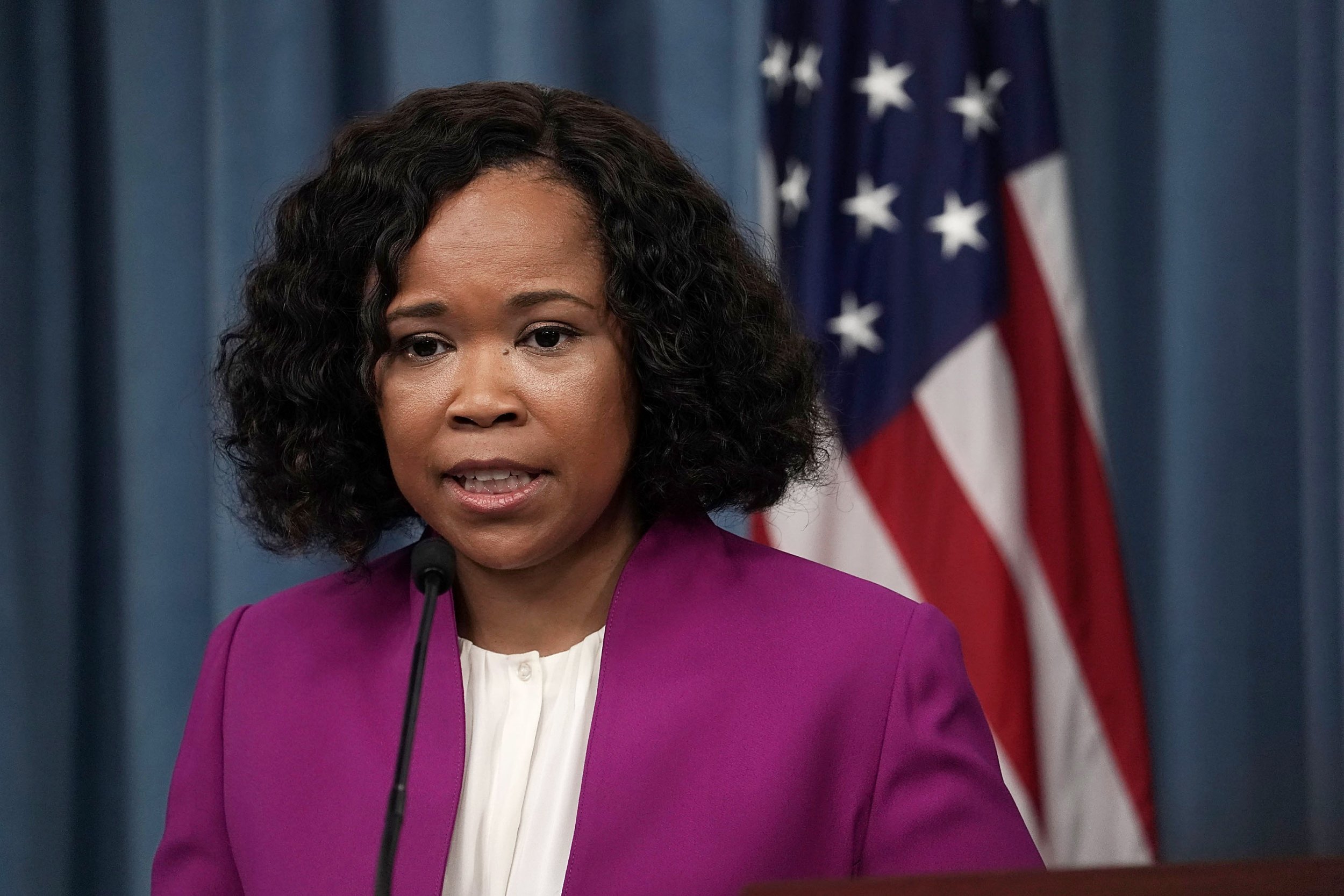 Dana White, the senior spokeswoman for the Department of Defense, stepped down Monday night amid an internal investigation into whether she mistreated employees.
Her announcement came just hours after the departure of former Defense Secretary James Mattis, who resigned over disagreements with President Donald Trump on national security issues.
"I appreciate the opportunity afforded to me by this administration to serve alongside Secretary Mattis, our service members and all the civilians who support them," White wrote on Twitter, according to The Washington Post. "It has been my honor and privilege. Stay safe and God bless."
White's unexpected departure comes as she is facing a Pentagon inspector general investigation into allegations that she retaliated against staffers after using them to conduct her personal errands and business matters.
Among other alleged violations, White is accused of having asked support staff to pick up her dry cleaning and pharmacy prescriptions and work on her mortgage documents.
Additionally, former members of White's staff have claimed they were reassigned to other jobs as a result of raising concerns about her behavior. Several staffers reportedly documented White's actions in memos they have passed on to investigators.
White became the top Pentagon spokesperson in April 2017. She reported directly to Mattis but had not given an on-camera briefing since May. It remains unclear if her absence from the Pentagon briefing room was connected to the inspector general investigation.
"It is with a heavy heart that I have submitted my letter of resignation to Secretary Mattis," White said in a farewell message shared with Pentagon public affairs personnel, according to CNN. "I am grateful to the administration for giving me the opportunity to serve alongside Secretary Mattis, the brave men and women in uniform, and all of the civilians who support them."
The Defense Department confirmed Tuesday that White had resigned and will be replaced by Charles Summers, who will assume the role of acting assistant to the defense secretary. Patrick Shanahan, a former Boeing executive, became acting defense secretary after Mattis's departure.
White was a foreign policy adviser on the 2008 presidential campaign of late Senator John McCain of Arizona, according to her Pentagon biography. She was also a Hong Kong–based editorial writer for The Wall Street Journal before joining the Trump administration.