How a Documentary Filmmaker Fell in Love With Dance and Made 'Mr. Gaga'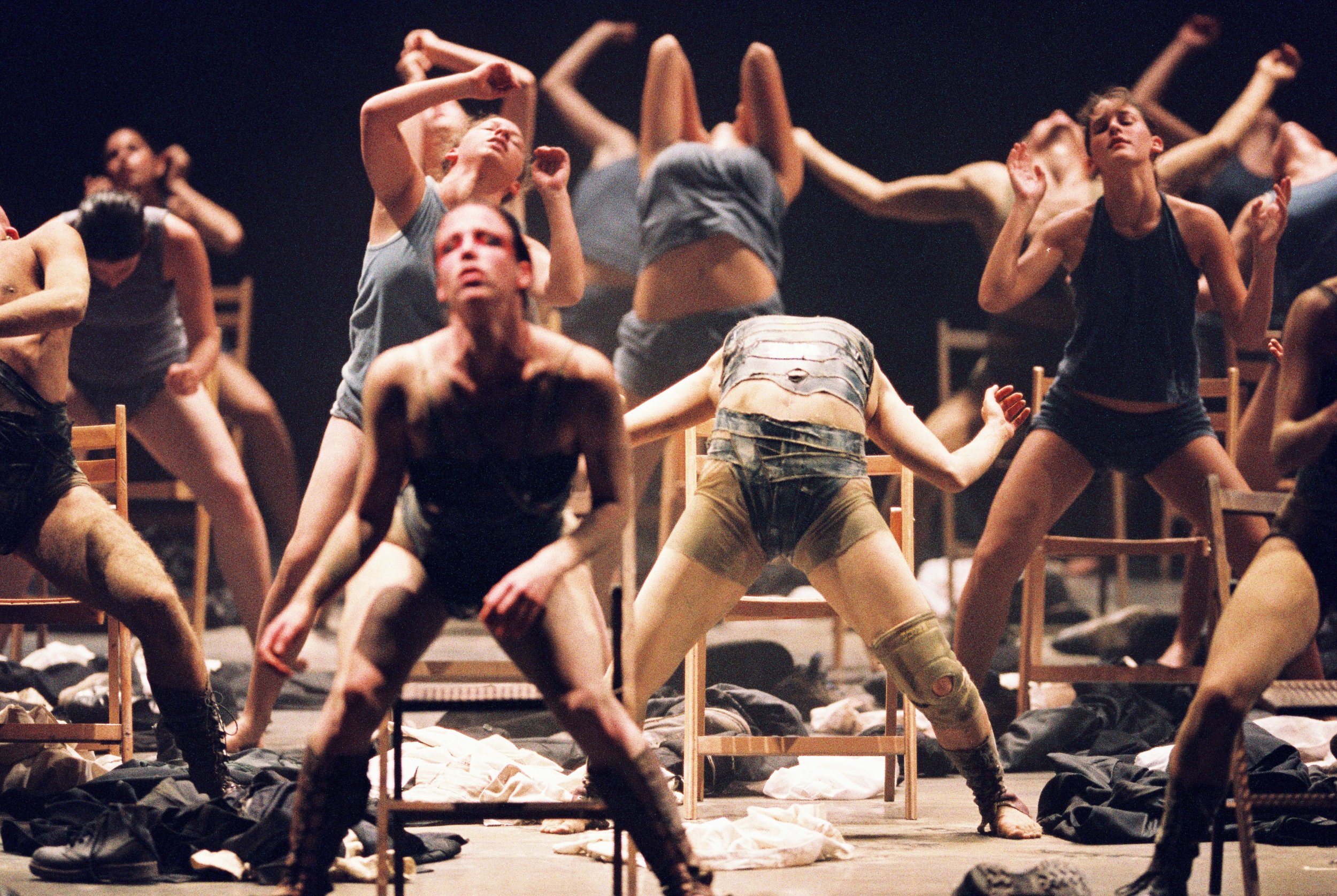 Tomer Heymann, an Israeli filmmaker, used to be ambivalent about dance, a fact that makes his latest film all the more powerful. Mr. Gaga, a feature-length documentary about Ohad Naharin, the world-renowned choreographer and artistic director at Israel's Batsheva Dance Company, has the transcendent power to reach and convert even the most dance-averse viewer.
The first time Heymann ever attended a dance performance, he arrived reluctantly to see Batsheva in Naharin's Kyr, soon after the choreographer returned to Israel to take over the company in 1990. He didn't want to go. Heymann's cousin, who worked for the company, kept offering tickets, and he kept refusing until, bored one Friday afternoon, he gave in. It blew him away.
"To put the experience into words minimizes what happened to me there on an emotional level. My heart exploded; my brain, my veins, my arteries exploded," says Heymann, speaking in Hebrew.
Over two and a half decades later, the accomplished documentary filmmaker hopes Mr. Gaga—named after Gaga, the movement language Naharin developed—can capture some of what he felt that day and in the hundreds of subsequent days he's spent at the theater. The film's U.S. theatrical release on Wednesday coincides with Batsheva's latest visit to New York, where Naharin came of age as a dancer and choreographer in the 1980s.
Heymann's first film about the choreographer, Out of Focus (2007), was part of a TV series on Israeli culture. It homed in on a five-day rehearsal process with New York City's Cedar Lake Contemporary Ballet company that elicited "13 notes on dance." Heymann then spent eight years making various iterations of another film, never quite satisfied. He discarded a Fame-inspired reality-TV-style documentary, and a more straightforward biographical film, before drawing elements from several previous versions and coming up with a more holistic documentary.
Mr. Gaga is nonchronological, jumping back and forth in time. It goes into the studio to see Naharin working with his dancers; shows Naharin's childhood and adolescence, with footage of him at the kibbutz where he lived as a kid, dancing around in the grass as a teenager or performing with the entertainment troupe he was part of in the Israel Defense Forces; and shows him in New York, where he began as a nobody. It touches on the story of Naharin's back injury and surgery, and on how he learned to move again and developed Gaga. It documents his relationship with his wife, Mari Kajiwara, who was a huge star with Alvin Ailey American Dance Theater when they met, and his devastation and self-reflection after her death from cancer at age 50 in 2001.
"It's like a puzzle. When you put it together, you do it out of order," Heymann says. You might do the left corner, then a section in the middle and then the bottom edge, eyeing pieces that go together before you have a grasp of the whole picture. "It's only when you put in the last pieces that you suddenly understand."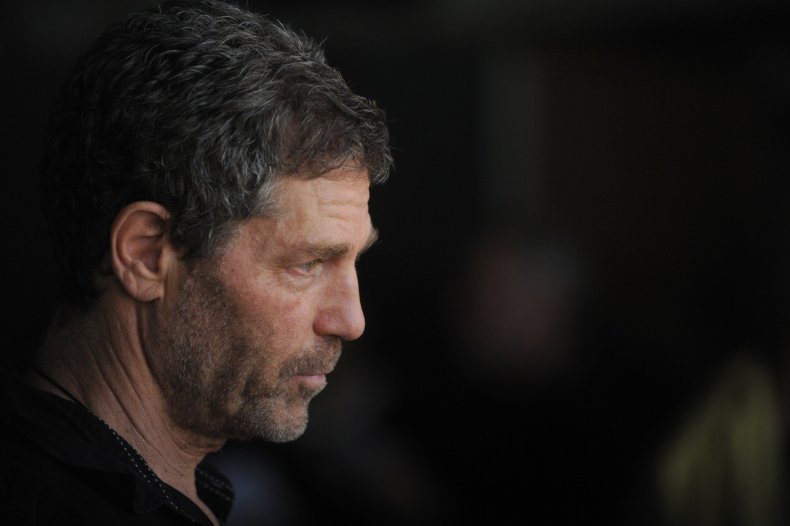 Interspersed are brief snippets of Naharin's repertory, from the first solo piece he ever choreographed in New York, Pas de Pepsi, a comment on Kajiwara's affinity for the soft drink, to his most recent, Last Work, which Batsheva will perform in Brooklyn starting Wednesday. This footage of dance is integral to the film, considering it's what drew Heymann to Naharin—and made him fall in love with the art form—in the first place. But it also represents a huge shift for the choreographer, who was once vehemently opposed to his works being documented.
"The tension, the conflict, the duet, the dialogue, the dance, maybe, between the medium of dance that aspires to disappear and the medium of film that stays forever the same is one of the interesting motifs that is hidden in the film," Heymann says.
There's much about Naharin and his work that remains elusive, especially around one story arc about Naharin's brother and grandmother that is best experienced firsthand. But that uncertainty is a mark of the film's success as well as intrinsic to the work it's depicting.
"The Israeli choreographer Ohad Naharin has specialized in works that can be understood, if not necessarily comprehended," Anna Kisselgoff wrote in a 2002 New York Times review of Naharin's Virus. "Few will agree on the theme or subject of the 80-minute work by Mr. Naharin…. Yet no one can be immune to the emotional charge of the choreography."
Neither Heymann nor Naharin seems to have any interest in handing the audience a neat parcel of narrative, or in pandering to a viewer's desire to feel closure or certainty. Both talk about wanting people to come back to see a work over and over again, and to discover new things every time. Good dance isn't about "getting" one particular idea or conclusion. The point is to make you feel something. You don't need dance training or expertise to have an emotional, visceral response.
"When someone is a witness to even a few moments…in a show that are transforming, that are sublime, people will never be intimidated," Naharin says. "I think what happen is many times we have to sit through performances when those moments never happen. And then you ask yourself, 'What's wrong with me?'"
Mr. Gaga, like one of Naharin's works, contains an implicit reply. Heymann wanted to make sure his film was both for his present self, the 46-year-old who has watched hours of dance performances, and for the skeptical young man who showed up that very first time at the theater.
The film plants another idea: Dance is not just to be performed and watched. "Everybody can dance, and we don't need an audience," Naharin says. "I try to share that with as many people as I can."