'Dancer' Elegantly Depicts Ballet Star Sergei Polunin's Rise and Crisis of Faith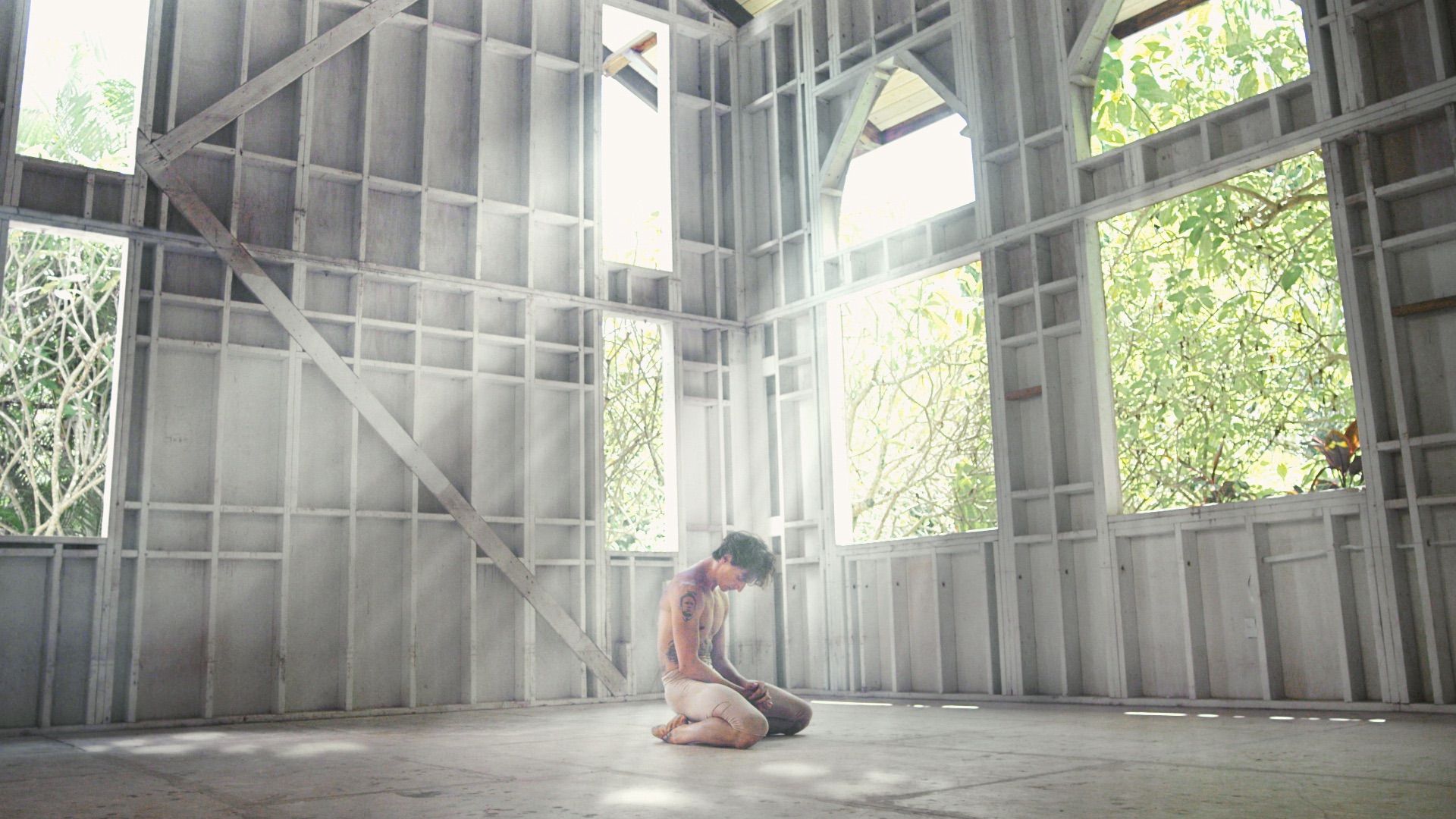 Sergei Polunin dances his heart out in a 4-minute video posted online last February. He explodes and deflates in turn to Hozier's "Take Me to Church," leaping high or turning fast and then slowing down or slouching back onto the floor, the many tattoos on his shirtless torso expanding and contracting as he breathes. His classical technique and incredible facility are unmistakable, and yet there's something unpolished about it, like the naked wood of the structure he's in. It's hard to look away.
The video went viral. In the year and a half since the clip appeared, it has garnered more than 15.9 million views. Now, a documentary feature, which was released on Friday, September 16, goes a long way to explain why Polunin—who at 19 became the Royal Ballet's youngest male principal ever and then quit the company abruptly at 22—was dancing as though for the last time.
For the first 5 minutes of the documentary, the audience is bombarded with a montage of information torn out of context that nevertheless hints at what's to come. The film borrows its opening image from the first and last shots of the "Take Me to Church" video: Polunin sitting on his heels in nude-colored tights with his head bent forward so that his face is mostly hidden beneath sweat-streaked hair, as if in a daze between takes. The short introductory section also includes footage of Polunin backstage before a performance (his dressing mirror strewn with pills and little tubes of energy drinks); his entrance on stage to raucous applause; crowds clamoring for autographs; and Polunin sitting for a new tattoo. A barrage of voices and headlines calls him the "new Nureyev" or "ballet's wild party boy," lauding his immense skill and countering with mention of his unpredictability, recreational drug use and depression.
"He has the elevation, the jumps, the spins. It's almost too good to be true," one voice says. Another adds, "His walk, his arrogance, he's a god." But it turns out that it is too good to be true, or at least too good to be that simple, and that Polunin is very much human.
The title Dancer seems straightforward. And as expected, the 85-minute film traces Polunin's childhood and training—first in the southern Ukrainian city of Kherson, then in Kiev and finally at the Royal Ballet School in London—and his professional career. But the core of the film is about weightier aspects of his identity as a dancer—how his training spread his family across different countries (his father went to work in Portugal and his grandmother did the same in Greece) and fractured their relationships, how passion was overshadowed by pressure, how he was living alone in a foreign country by the age of 13, and how empty he felt even as he became a star. He grapples with whether he even wants to be a dancer and if he doesn't, whether he can really just choose not to be.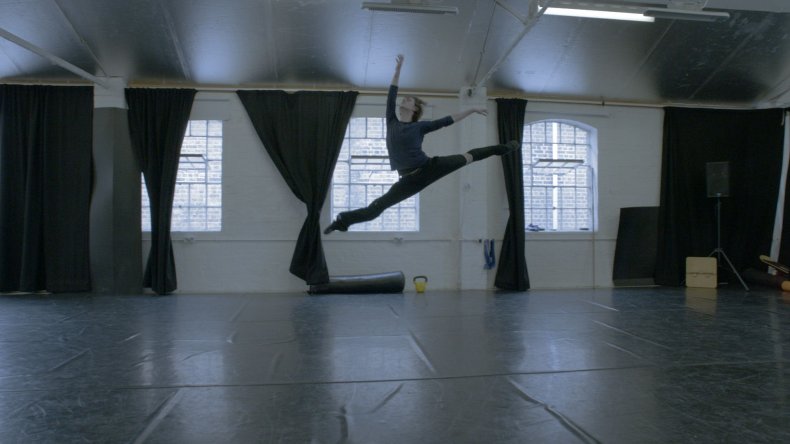 "When I dance, I don't think how I dance. It's who I am," Polunin says early in the documentary. "When you take off and you hover in the air and your body lets you do that, these couple of seconds, it's worth dancing for." But there's a dimmer, less idyllic relationship with the art form and its intense demands that comes out as the film continues. "Every time I go onstage it's a fight, with [my] own emotions, with tiredness, anger, frustration," he says. "I didn't choose ballet. It was my mom's choice. And I always hoped that I would get injured so I won't have an option to dance anymore."
The film takes a deeply personal look at the nuances of Polunin's trajectory through interviews with family members and close friends and with photographs and an astounding amount of home video footage. In the days before cellphone cameras were ubiquitous, it seems his little camcorder was always on hand, whether on the plane heading to his Royal Ballet audition, sightseeing in London, rehearsing in the studio or passed out drunk while his friends drew on him with markers.
His face changes, from a smile he can't contain as he improvises to Pavarotti as a young kid in Kherson to a withdrawn, almost lifeless expression in some later shots. "When Sergei was young he loved to dance," his grandmother says. "He danced with his very soul and transported himself right into the music."
His friends pinpoint his parents' divorce not long after he'd arrived in London as a turning point, when all the stress hit a snag and "everything started to crumble in his head," says one of them, Valentino Zucchetti. Polunin had always thought that by succeeding at ballet, he could succeed at bringing his family together again.
"But I wasn't able to bring them together. I wasn't able to make everything fine and good," he says. "I was so upset.… [I thought] I don't want any memories about anything."
He continued training and going out with his friends—as Zucchetti describes it, he would go to a party, drink a "stupid amount of alcohol" in the first 20 minutes, party hard for 10 minutes and then pass out, hence the practice of drawing on his face (and once, shaving off part of his eyebrow). He joined the Royal Ballet in 2007 and was promoted to soloist, first soloist and principal at a speed that defied all norms. Audiences loved him, and the press was drawn to his talent and temperament. His father had trouble getting a visa to come see him, and he asked his mother not to, so they never watched him dance there.
And then one day, he went into rehearsal and midway through, he quit. A home video clip presumably filmed soon afterward shows him taking off most of his clothes and dancing in the snow, then lying down for a moment completely naked before running back toward his friends in an extreme display of his newfound freedom. He says he wanted to dance elsewhere, perhaps in the U.S., but that no other company would touch him. After proving himself to Russian audiences on a television show—winning the reality ballet competition—he danced with the Stanislavsky ballet company in Moscow. It was new and exciting at first, but the problems lingered.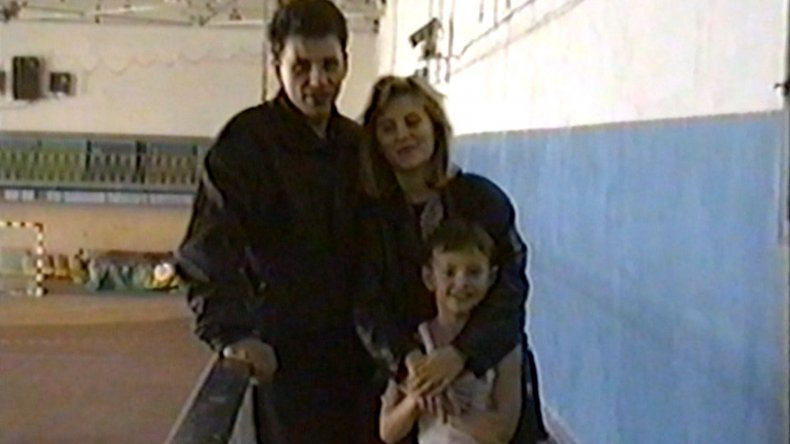 "He told me, I don't want to do this anymore, and I would like you to choreograph my last dance," says Jade Hale-Christofi, Polunin's close friend since their time together at the Royal Ballet School. He flew to Los Angeles to meet Polunin when he said he needed to spend time with a friend. "I'm trying to tell a story to Sergei's fans. I didn't want to make everything too obvious, but I definitely know that when people see the piece, the fact that he's worked so hard, problems that he's had, they'll get it straight away."
The same is true of Dancer, directed by Steven Cantor. The film doesn't explicitly go into the gritty details of Polunin's depression or drug use, leaving some holes in the narrative. But in an elegant unfolding of scenes it does allow audiences to sense his shifting emotional state, his confusion and the questions that have no clear answers: Does he want to dance? What will make make him happy?
On location in Maui to shoot "Take Me to Church" with photographer and director David LaChapelle, Polunin walks through the piece the day before, face withdrawn in thought, and warming up for the shoot early in the morning. And finally he's back in that very still kneeling pose—nude tights, tattoos out, head hanging forward. The production crew sets up around him, but he's somewhere else.
"I did everything a dancer wanted to do, and I just want to get a normal life now," he says. "I thought I could just walk away, it would be easy." But two months later, he's back in the studio and back onstage for a performance, and his parents and grandmother are in the audience. "I would lie if I say I don't love dancing," he says.
In the year or so between the endpoint of the documentary and its release, Polunin accepted an invitation to dance Giselle with Royal Ballet principal Natalia Osipova and the pair reportedly fell in love. They performed together at Sadler's Wells and in Edinburgh this summer and will dance at New York City Center together in November.
It's impossible to know exactly how Polunin feels about returning to the stage so soon after he'd decided to quit for good. "The fact that he could stop.… I think that would crush a lot of people," Hale-Christofi says. Whatever Polunin is thinking now, his old and new fans are surely thankful that "Take Me to Church" didn't end up being his last dance.
Watch an exclusive clip from behind the scenes of "Take Me to Church":