Carole Baskin has danced her last dance on Dancing With the Stars, after her "Circle of Life" samba failed to satisfy the judges. The Big Cat Rescue founder, however, is not set to leave the news just yet, however, as The Dr. Oz Show is set to air a segment featuring some new evidence that has come to light about the case of her missing husband, Don Lewis.
In the September 29 edition of the syndicated show, the show's senior investigative correspondent Mara Schiavocampo details that an ex-employee of Baskin has revealed new details about what happened to Lewis, who disappeared in 1997.
Schiavocampo says on the show: "The ex-wife of one of Carole's employees is coming forward claiming that she has new details about this. She says that around the time that Don disappeared, her then-husband, a man named Kenny Farr, shows up in the middle of the night driving Don's van and that it's full of Don's guns, and that he says to her, 'Don is gone.' This was before Don had been publicly reported missing.
"Then she says something very bizarre happened. A mini-fridge with a padlock on it shows up on her front porch and then just vanishes as mysteriously as it showed up.
"Then this last allegation, which is perhaps the most explosive. She says that sometime later during a fight with her husband, who she says was an abusive man, he threatened her and he said he was going to quote, put her in the grinder, just like he did with Don."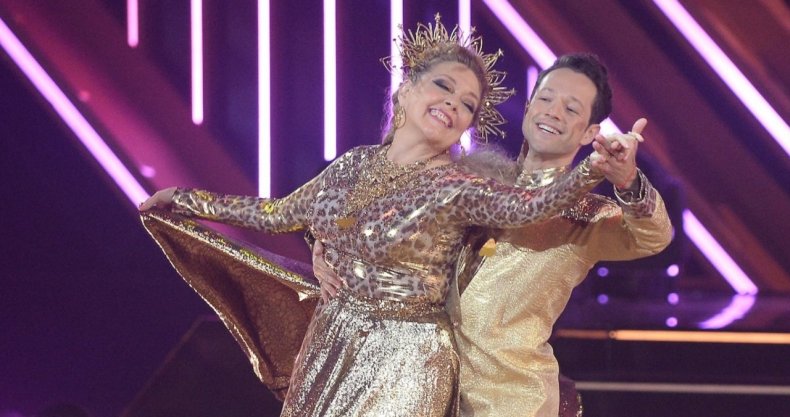 On CBS News' 48 Hours Suspicion, Farr denied these allegations, saying: "I can tell you I have no idea why my ex-wife has came up with a outlandish lie. I cooperated with authorities at the time of Don's disappearance and Took a polygraph. I had absolutely nothing to do with Don's disappearance or any knowledge of." Local sheriffs have also confirmed they current have no suspects or persons of interest in the case.
Later in the Dr. Oz episode, however, Tiger King producer Rick Kirkham says he still believes that Baskin has something to do with her husband's disappearance—something that she has repeatedly denied.
Kirkham says: "I've known Carole now since 2014, when I first went to work in the zoo to begin shooting a reality show about Joe Exotic and we've conversed on and off since, even after the Netflix series. It took me a while to actually admit to myself what I really believe in as far as Don Lewis' disappearance. I truly do believe that Carole Baskin is behind the disappearance of her ex-husband...The bottom line is it doesn't take a rocket scientist to understand that a millionaire doesn't just disappear."
This Dr. Oz special comes as Baskin is being sued by Lewis' daughters and his former assistant in a lawsuit that demands she turn over information and documents about Lewis. Both Baskin and Farr have filed motions to have this case dismissed.
Baskin's appearance in Tiger King and now Dancing with the Stars has shone new light on the events that led to the disappearance of Lewis, who was declared dead in 2002. Attention was also brought to the case through an advert asking for information in the case which family members of Lewis paid to have air during an earlier episode of DWTS.
The Dr. Oz special is not the only one making the most of the now high profile of the case. ID will air Tigers, Lies And Cover Ups on Sunday, October 4, in which private detectives use sniffer dogs to try and find the missing man's remains.