Dancing With the Stars is returning for its 28th season on Monday, but fans are sure to notice some major changes to the judging protocol, viewer voting system and more.
Judge Carrie Ann Inaba told Entertainment Tonight on Monday that several adjustments will address fans concerns with the previous season. Judges are going to prioritize dance moves and technical talent, for example, rather than celebrating crowd-pleasers.
The shift comes after country radio host Bobby Bones won Season 27 last year. Bones was a fan favorite, but many viewers were shocked when he won because his dance moves, they argued, were clearly not the best.
"We have made some adjustments to the judging because we got a lot of complaints," Inaba said. "We listened to what everybody said about what happened last year."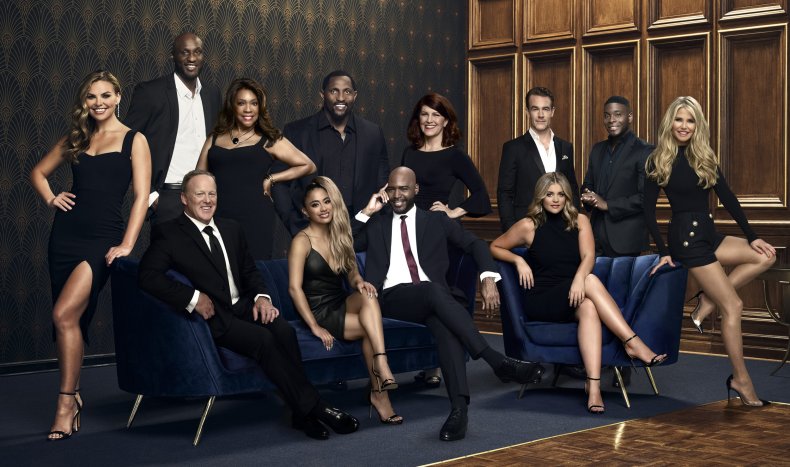 In addition, the first week will feature no eliminations. Judges will vote, but no celebrity will be sent home.
Week two will present the new voting system for viewers. All votes must be cast during the East Coast live viewing time. West Coast viewers can still vote, but they won't have seen the current week's dances, so they will basically be voting on the performances from the week prior.
In the past, Dancing With the Stars voting was done after live shows aired.
Fans have also commented on this season's different look. The cast photo shows all the celebrities wearing black. In previous seasons, the stars have been dressed in wild colors and sparkle. The photo seems to signal a shift in the show's image.
It's also rumored the set will change. Spoilers claim the ballroom has a new look inspired by art deco and painted black and gold, according to Gold Derby. The feeling is said to be classy. Viewers will get to see the new studio when the show airs Monday evening.
"We have a new set, which is going to be amazing. There's so many changes!" Inaba exclaimed. "And I haven't been there yet, so I don't actually know how it's going to turn out. I'll find out on Monday like everybody else."
The ballroom isn't the only surprise. Each celebrity pairing is also unknown. In past seasons, the couples have been announced long before the premiere episode. Now, viewers and judges won't know who is matched until they take the floor to dance.
Inaba revealed she doesn't know the matches. "I like it better when I don't know," she said. "I like to play along with the viewers at home because I want to feel like I can speak on their behalf when I'm judging."