'Dancing With the Stars' Contestant Hannah Brown Says Show Is Making Her Uncomfortable Post 'Bachelorette'
Bachelorette fans are thrilled to see Hannah Brown on Dancing With the Stars this fall, but it may not be the Brown they know and love. The former Bachelorette said she feels like she's uncomfortable on the show after appearing on The Bachelorette.
Brown, who was a pageant queen in her past, explained her current individual strength doesn't line up with her past. "I'll be honest, this is actually putting me back to a space that is not really comfortable for the new Hannah Brown," the contestant told Entertainment Tonight on Wednesday.
"I have grown so much and became a lot more self-assured and confident [since Bachelorette]. Going into this dance world is kind of sending me back into that pageant mind," she said. "I danced when I was younger, a lot of insecurities came from that. So being put back in that environment has really messed with my mind a little bit."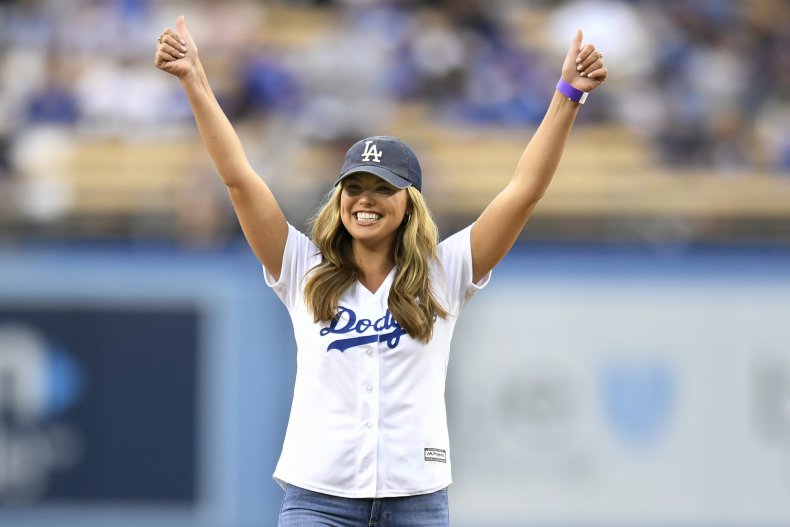 Brown was the Bachelorette in summer 2019, but ended her engagement to Jed Wyatt, a contestant who was open about signing up for the show to promote his music career. She later found out Wyatt had a girlfriend at home.
Despite her heartbreak, Brown said she's learning to be strong in the tough moments. She was also a contestant on Colton Underwood's season of The Bachelor, which aired in January, making DWTS her third reality show this year.
"All the experiences I've had the past year, that have been very strong, has made me a lot more resilient to get past that, but I definitely have had struggles these past few weeks of just having to bounce back when I'm like, 'Why can't I get this? I don't understand,'" she said. "And I think it's just really remembering where my worth comes from. I think that's maybe the [secret] sauce. And I'm just a little bit sassy, but sweet!"
Brown is still remaining positive. "It is so surreal. I'm so excited. This is really fun," she said. "To think about my life a year ago to now, I'm completely different. Life is crazy, but I'm really, really blessed."
Dancing With the Stars is slated to air September 16 on ABC.