Evanna Lynch Shares How J.K. Rowling Helped Her Combat Anorexia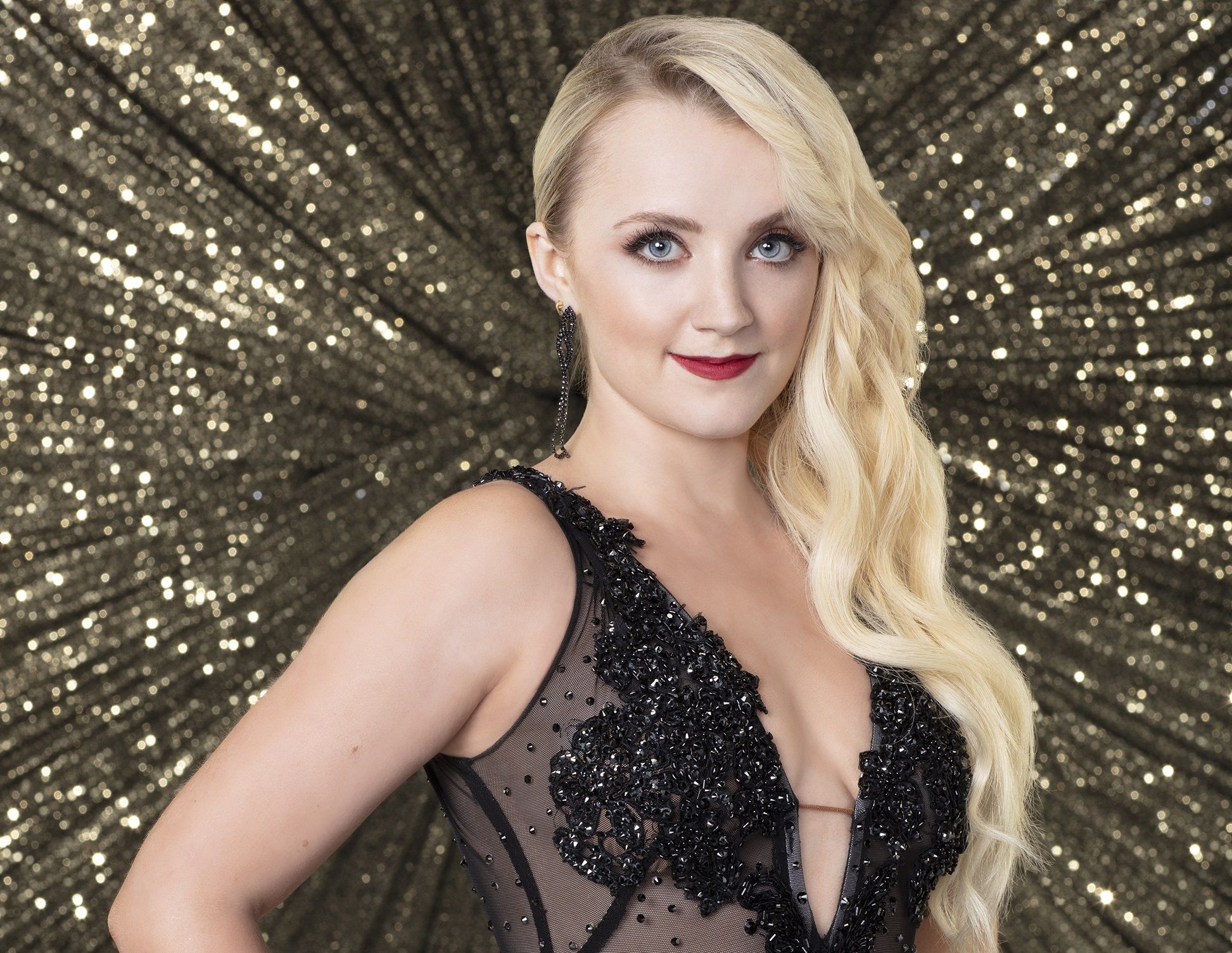 Dancing with the Stars took an emotional turn during Monday's episode. As celebrity contestants were required to perform a routine in honor of a significant year in their life, Harry Potter alum Evanna Lynch chose 2006 because it was the year author J.K. Rowling helped her combat an eating disorder before she was cast in franchise's next film.
"I was the biggest fan," Lynch said on Dancing with the Stars Monday. "It was just my great love at that time. So then suddenly I was in the world, living the dream...I just adored the Harry Potter franchise and Luna Lovegood was my favorite character, so it was just like a lot of things to process at once."
Lynch, now 27, is best known for playing Luna Lovegood in the Harry Potter franchise. Luna first appeared in Harry Potter and the Order of the Phoenix, which is the popular series' fifth installment. This character would later appear in Harry Potter and the Half-Blood Prince, Harry Potter and the Deathly Hallows – Part 1 and Harry Potter and the Deathly Hallows – Part 2.
On Dancing with the Stars, Lynch opened up about battling an eating disorder, which started at age 11 or 12. While she didn't divulge all on the reality series, she's previously confirmed she suffered from anorexia nervosa. She claimed the health complication "completely takes over your life," but exchanging letters with Rowling aided in halting the disorder.
"I started writing to J.K. Rowling and she wrote back and we became pen friends after that," Lynch said. "I was in and out of the hospital and I would be getting these letters."
Ahead of Harry Potter and the Order of the Phoenix's release, Lynch attended an open casting call in London to audition for Luna. Rowling, however, wasn't aware Lynch had auditioned and obtained the role until producers informed her.
"We were pen pals. We were writing to each other for years, but then when the open audition happened, it happened within two weeks from the audition to getting the part," Lynch said. "I didn't have a chance to tell her."
The Irish actress said nabbing this coveted part ultimately saved her life because it was "the only thing" that distracted her from her health condition. She additionally shared how it proved she "could do something" and "had something to offer the world."
Lynch and her partner Keo Motsepe performed a Viennese Waltz to Harry Potter's theme. The dazzling dance allowed the pair to nab a 27 out of 30 and they survived to compete another week.
Anorexia nervosa affects 0.9 percent of women in the United States, according to the National Association of Anorexia Nervosa and Associated Disorders (ANAD). Lynch last opened up her former struggle with anorexia during an interview with London Real in February.
"It consumes your whole energy. All your energy, all your thoughts, all your heart and soul to the point where you don't have any other personality," Lynch told London Real. "You stop seeing your friends because all you can think about is exercise and calories, and they don't want to be around that and they think it's a waste of time."