'Dancing With The Stars' Fans Can't Stand Tyra Banks' Fashion Choices
Apparently, Dancing With The Stars viewers had one collective thought on Monday night: what in the world is Tyra Banks wearing? Though the show hosted a truly epic elimination mix-up, Twitter was fixated on the wardrobe choices—which they called less-than-flattering.
During the episode, Banks wore two different outfits. She opened the show with a nude-colored, sparkly one-sleeved dress. It had a diagonal sash over the bodice and hip, and Internet users didn't love it. But that was only the beginning.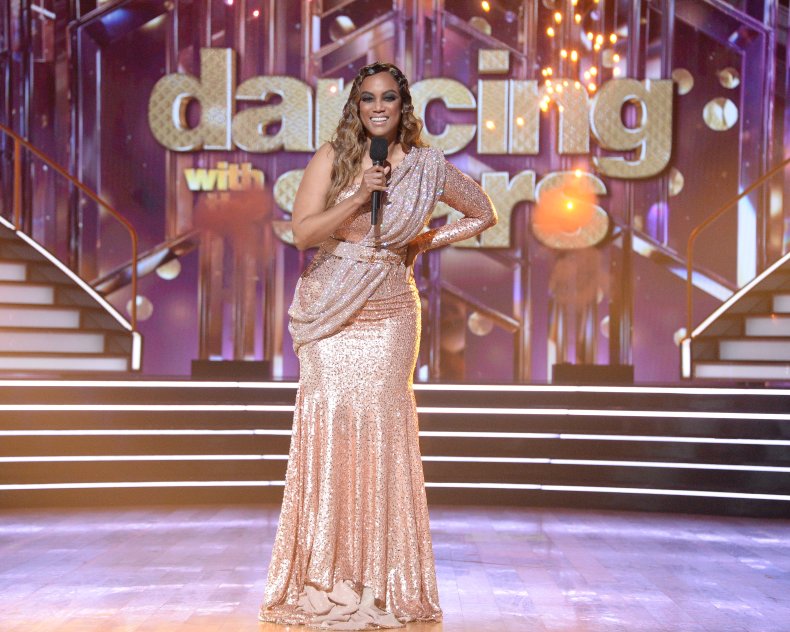 Banks stepped out in a second dress later in the show. She revealed on Twitter she'd had a wardrobe malfunction on stage. "OMG! When I changed outfits, I wasn't zipped up and had to hold my outfit up while introducing the next act. Live TV, y'all!" she wrote.
No one seemed to notice the mishap because they were enthralled in the dress itself. The second look was a strapless dress with a corset-inspired top, along with two hip enhancers. It appeared that a corset was slipped over a silk slit dress, though it was obviously a one-piece look.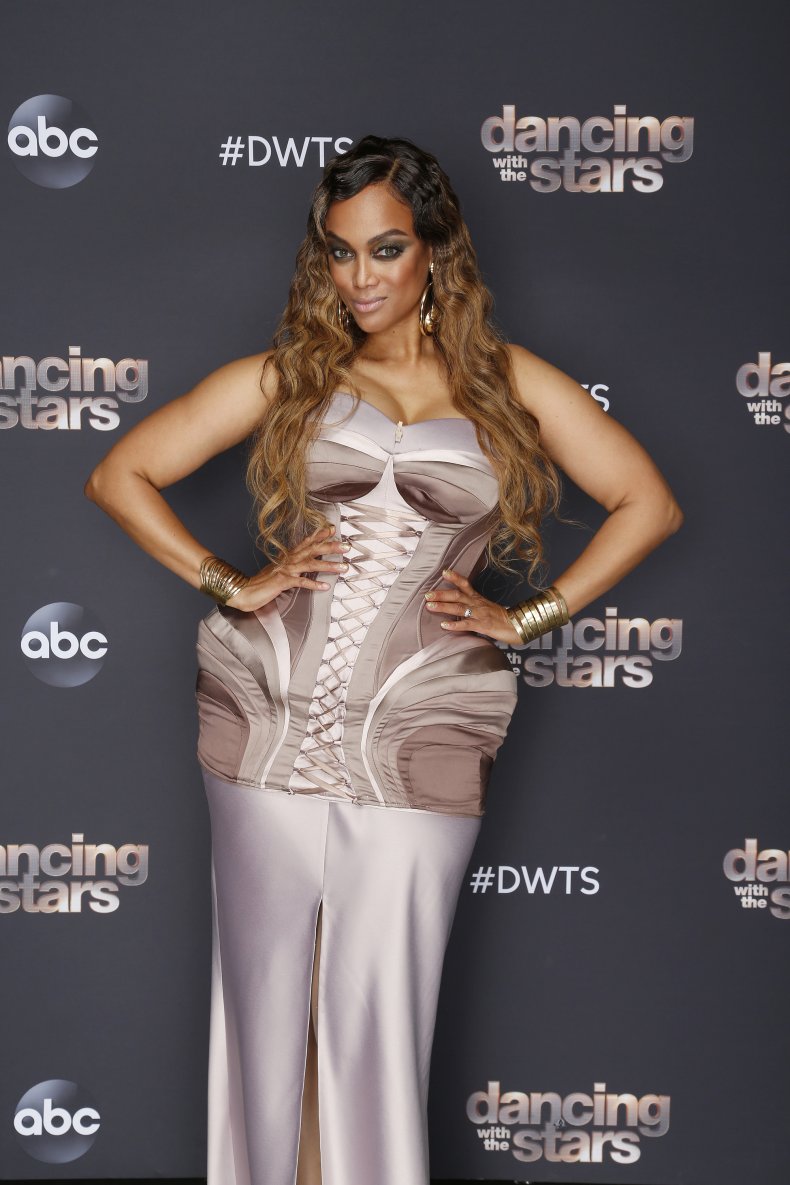 There's no nice way to phrase it: fans hated everything about it. Twitter was outraged at the style choices, questioning who was hired to dress Banks and how they can make it stop. Hundreds of tweets regarding the second dress, and general fashion choices from Banks on the season surfaced as the celebrity competitors spun across the stage, minds still fixated on Banks.
And the list goes on. Banks' name has been thrown around with a claim of terrible fashion sense. But it turns out, she might not care too much. Banks already knows her stylist Brandon Alexander is "bananas."
"His mind is bananas," Banks told ABC's VirtuFall panel, as reported by Parade. "He actually wants to sometimes change three times a show and I have to slow him down."
Though the stylist gives major input, Banks revealed it's not up to just them. "The great thing with my outfits is it's not just Brendon and me in a bubble," she noted. "We share it with the stage manager and the creative director. We're like, 'OK. So, this might be the dress. What do you think?' And then, 'What are the lights going to do?' So, it's a whole production. It's not just a dress. It's a whole thing."
Newsweek reached out to Alexander for comment on the criticism following Banks' Week 4 outfits but didn't hear back at the time of publication.