'Dancing With the Stars' Halloween Night: How to Watch and What to Expect
Dancing With the Stars can expect a spooky celebration on Monday night's episode. The theme is Halloween Night. This seems fitting after last week's elimination, which proved no matter how well a celebrity dances, they can still be going home.
Last week saw Sailor Brinkley-Cook eliminated after being tied for the top score of the evening. Though she showed major improvement and potential, the dancer was still sent home because fans placed her in the bottom two. This is likely to scare the other celebrities, who have continued to campaign for votes on social media, even before the competition airs.
Brinkley-Cook's dismissal proved it's impossible to predict which celebrity will be sent home each week. The lowest scores of the competition, though, show both Karamo Brown, Queer Eye's culture expert, and Sean Spicer, former White House press secretary, are at risk of elimination.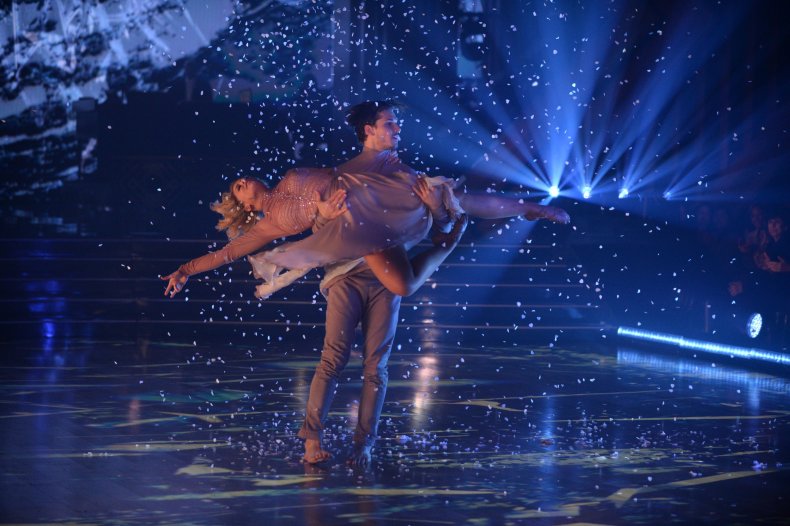 It seems likely Spicer will remain safe, though. Though he received the lowest scores of last week and has had low scores throughout the competition, the controversial dancer has been kept on the show by fans each week. Spicer has actively campaigned for his safety on social media. He's loved by some viewers, who support President Donald Trump, and he has and the authority figure's vocal endorsement. Others want to see him removed from the show.
Spicer's involvement on the show has been an issue since it was announced, inviting polarized opinions on whether he should have been offered a spot to begin with. It appeared most viewers assumed he would be sent home last week, but they were surprised when both Brinkley-Cook and Ally Brooke were in the bottom two, despite high scores.
The eight remaining celebrities have shown great improvement in their technical skills and general comfort on the dance floor. Viewers can tune in to the show live on ABC in order to cast their votes. Voting on Dancing With the Stars changed this year, and now asks viewers to vote during the live show. At the end of each episode, a celebrity is eliminated.
Voting for each celebrity opens even before they dance, so fans can theoretically begin casting votes when the show starts at 8 p.m. ET. If viewers can't watch live, the show is uploaded to streaming service Hulu. Voting will be closed by the time the show is available to stream.