Tyra Banks knows her first episodes hosting Dancing With The Stars weren't perfect, but it's not time to count her out yet. The model responded to critics who claim she's not fit for the role in a TikTok explaining her perseverance.
"Tonight I hosted the second episode of Dancing with the Stars that I'm hosting this season and yeah, it wasn't perfect," Banks said in a TikTok on Tuesday. "Yeah, I had a lot of fun but I messed up, I said the wrong words, but the thing is, I kept, kept going."
Banks used the on-screen mess up to send a motivational message to those who may find themselves in similar positions. She pointed to Skai Jackson, a celebrity contestant on the show, who also had a mess up. "She kind of fell during her dance, and she got back up and she kept going. And because of that, she's here for another week."
The point? It's okay to mess up, to be criticized, as long as you persevere.
Banks has a lot of criticism to continue working through. She replaced long-standing Dancing With The Stars hosts Tom Bergeron and Erin Andrews for Season 29 of the reality competition series. The exit of the former hosts seemed unprecedented, and fans expressed outrage for the loss. In that vein, Banks has a ways to go in terms of securing her own legacy on Dancing With The Stars, should she continue for further seasons.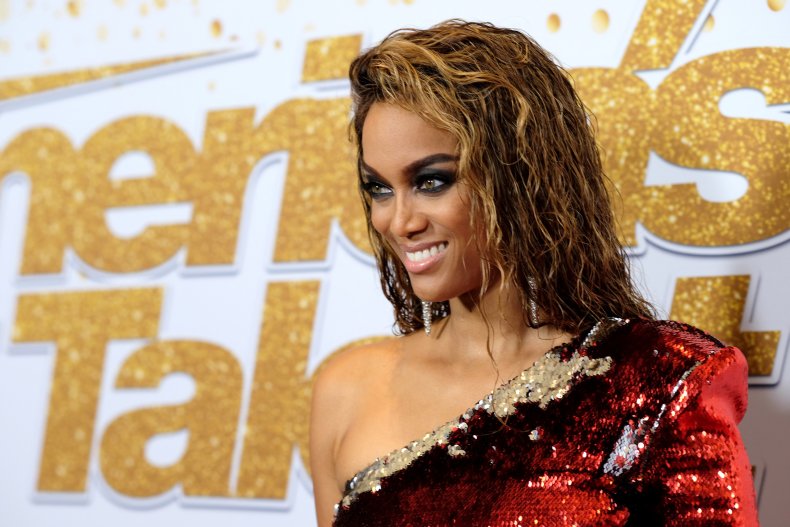 After two episodes, viewers aren't yet hooked on Banks. Jokes and genuine critique of Banks' hosting abilities are easy to find on Twitter. Some accused her of wrecking the show's timing, while others simply expressed a genuine heartache without Bergeron and Andrews to guide the conversations.
Though Banks may not have won over the Dancing With The Stars audience just yet, she's been successful in a handful of positions. Her hosting resume is lengthy, according to the Internet Movie Database. From her own talk show, The Tyra Banks Show, which aired from 2005 to 2010, to America's Got Talent, which she hosted in 2017 and 2018, Banks has been in the public eye for some time
In addition, she's most known for her time hosting America's Next Top Model, though some of that legacy has allegedly been sullied for claims of cultural appropriation, blackface and general harassment of contestants.
If we know one thing from her TikTok, it's clear Banks will keep going.