How To Watch 'Dancing With The Stars' Movie Night Episode
Dancing With The Stars Season 28 is underway, and the second elimination of the season will take place on Monday night. The eleven remaining celebrities will participate in "movie night" themed dances, and one unlucky star will be sent home.
Some fans are still shaken from last week's elimination—the first of the season—which saw Supremes singer Mary Wilson leave the show. The decision came down to the three judges, Carrie Ann Inaba, Len Goodman and Bruno Tonioli.
A new voting system allowed the judges to "save" one of the two lowest-ranked celebrities. The three chose to send Wilson home instead of NFL player Ray Lewis. Some viewers were shocked by the decision, which saw Wilson leave with a 2-1 vote. A survey on Gold Derby showed that 87 percent of respondents were unhappy with the judges' choice.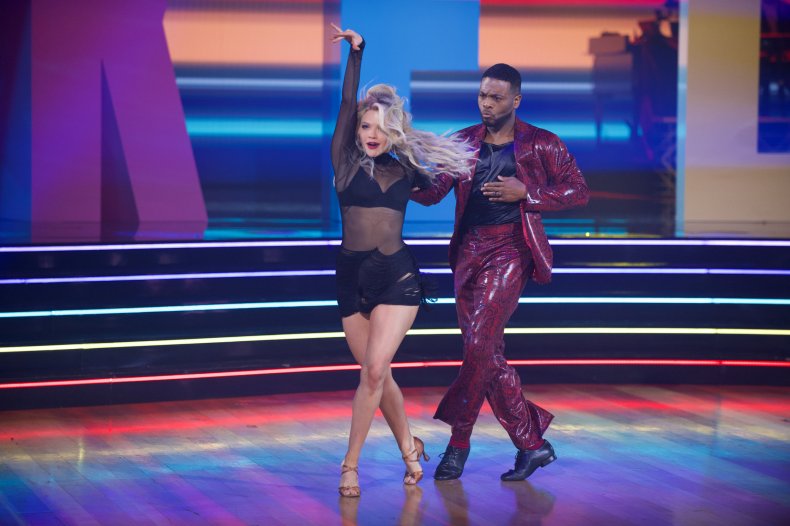 Neither Wilson nor Lewis had the lowest scores of week one. That means its harder to predict who will go home in the coming weeks. It all depends on fan votes and the judges' final decision, not necessarily who danced the worst each week.
So how can fans tune in to see the dances, scores and eventual sendoff for week three?
Dancing With The Stars premieres live each Monday night on ABC. Because the show is live, it's important that those who plan to vote for their favorite celebrities tune in during air time. Those who record the program, or watch it later, won't be eligible to vote. This is because Season 28 premiered a new voting format, which requires all viewers to vote before the end of the program each Monday. Voting closes about four minutes before the end of the show, according to the show's hosts last week.
If viewers don't care about voting, they can watch the show later on. For those with cable, the program will likely be available to stream Tuesday. Others can watch Dancing With The Stars on Hulu after it airs live.
Dancing With The Stars Season 28 debuted a new look in September. The set was decorated in an Art Deco style, with glamorous black and gold accents. Promotional materials took on a similar, sleek look.
The changes in voting and look come after Season 27's controversial end in which Bobby Bones took home the trophy. Some fans took issue with the win, complaining that the technical aspect of the reality series seemed less important than popularity.
How To Watch 'Dancing With The Stars' Movie Night Episode | Culture