'Dancing With the Stars': Nev Schulman Receives First Perfect Score of Season
Nev Schulman, host of the TV show Catfish, and his professional dancer partner Jenna Johnson received the first person score of the season—three 10s, across the board.
Schulman danced a paso doble to "Swan Lake Remix" by District 78, in a costume inspired by Black Swan, the 2010 hit starring Natalie Portman. Ahead of the performance, he explained during rehearsal footage how much ballet means to him, thus making the Black Swan/Swan Lake theme perfect for his routine.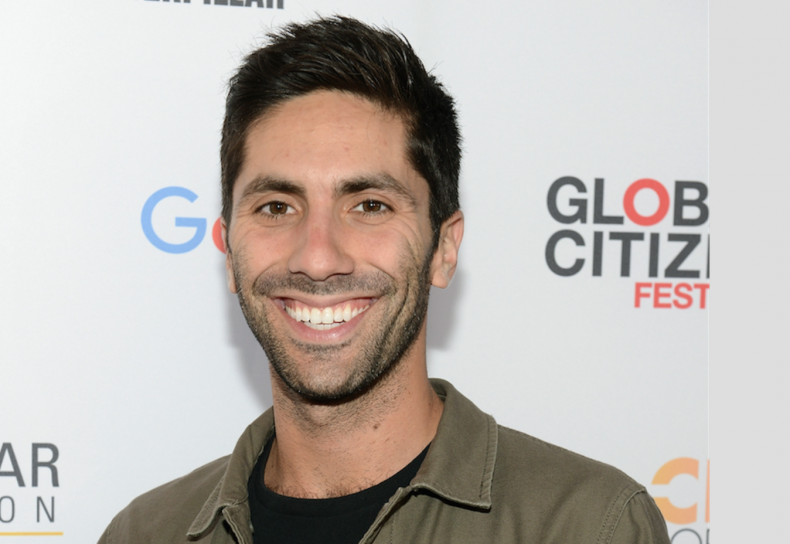 Before taking the dance floor, Schulman said something along the lines of, "I'm so glad my dad and I bonded over ballet. It's become the single most important thing in our relationship." The statement might've come as a bit of a surprise, but it wasn't as unexpected as when he and Johnson danced to "Good Vibrations" by Marky Mark and the Funky Bunch last week, and Johnson admitted that she didn't know Marky Mark was actually the actor Mark Wahlberg.
Schulman's performance was graceful and, as the score of 30 out of 30 indicated, perfect. When the season's cast was announced, it seemed like some contestants had distinct advantages: Johnny Weir was an Olympic figure skater (a field not unlike dancing), Grammy-winning rapper Nelly is a pop star who frequently dances onstage and Monica Aldama is a star cheerleading coach. Surprisingly, Aldama was eliminated tonight after a robotic performance of a jazz dance with pro Val Chmerkovskiy, set to "Fever" by Beyoncé.
For their parts, Weir and Nelly did manage top-notch performances. Weir in a Dracula costume and his pro partner Britt Stewart waltzed to Radiohead's "Creep," as performed by Vincent/Kimberly Nichole. He scored three 9s for a 27.
Nelly managed to match Weir's score. As Freddy Krueger, he and pro Daniella Karagach danced an Argentine tango to "Can't Feel My Face" by The Weeknd. The 27 he received for his efforts was the highest score he's gotten thus far.
Other highlights included Backstreet Boy A.J. McLean and Cheryl Burke (the latter with an injured rotator cuff, hurt the day before in rehearsal) dancing a tango to Psycho-inspired routine, and Disney Channel actress Skai Jackson as the Bride of Chucky and pro Alan Bersten rebounding from a disappointing performance last week with a strong tango to "Everything I Wanted" by Billie Eilish.
But as good as those dances were, none compared to Schulman's. He has consistently done well each week, but now he's just cemented his place as a true frontrunner.