'Dancing With The Stars' Predictions: Here's Who Could Be Sent Home During The First Elimination
Dancing With The Stars will air its first elimination Tuesday night. While no spoilers exist for the live show, predictions aren't hard to make based on the judge's scores. There's no telling which couples American voters will rally behind, but if Season 28 viewers respond with thoughtfulness to Season 27, it can be expected the lowest scored dancers will go home.
Season 27 shocked some fans when Bobby Bones was crowned the winner. Though Bones was a fan favorite, most agreed he wasn't the best dancer on the season. The judges were slammed by viewers who wanted a more technically-talented celebrity to win. With that in mind, serious fans will likely cast their votes accordingly.
The judging panel has also addressed those concerns. Judge Carrie Ann Inaba explained the disses were heard loud and clear in a conversation with Entertainment Tonight.
"We have made some adjustments to the judging because we got a lot of complaints," she said. "We listened to what everybody said about what happened last year."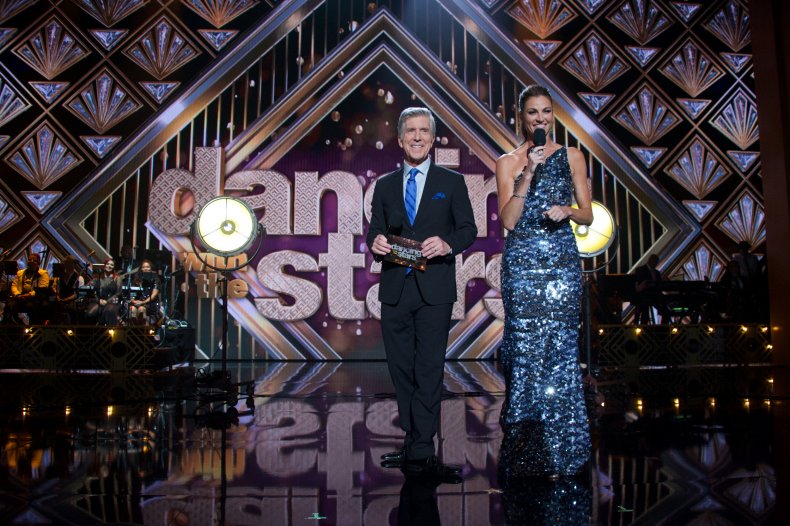 Going off of lowest scores, NBA player Lamar Odom is in jeopardy of being sent home. He was given the lowest score of opening night, 11 of 30. During last week's premiere, America was not given a chance to vote. Instead, the scores were only reliant on judge opinions.
Another celebrity who could be sent home is former White House Press Secretary Sean Spicer, who was only awarded 12 of 30 points. Spicer has been an incredibly controversial on the show, as some viewers seem to have a problem with his former occupation. After his first dance on Season 28, Twitter users slammed the former employee of President Donald Trump.
There's a chance fans could abandon the "good-dancer" standards entirely when voting for or against Spicer. With so many viewers upset about his casting, there may be some prone to voting against Spicer, just to see him removed from the show.
It seems Spicer is aware of this, as he's launched his own campaign, seemingly in hopes to stay on for as long as possible. The former political hand launched a website titled "Spicer Arnold 2019"—a reference to himself and dance partner Lindsay Arnold—on WordPress. It jokingly looks like a political campaign.
Not only did Spicer list the voting guidelines on his site—which haven't been formally announced by Dancing With The Stars—but he also pledged to auction off his premiere costume. Spicer's debut on the show saw him in a lime green, ruffled shirt. The proceeds from the auction will benefit American Veterans.
Two celebrities who seem to be safe are Bachelorette Hannah Brown and actor James Van Der Beek, who took the highest scores on Monday night's premiere.