'Dancing With The Stars' Predictions: A Magic Twist Could Save A Celebrity On Disney Night
Dancing With The Stars will dive deep into the world of Walt Disney on Monday night's episode. The sponsored theme will include a variety of promotions for all things Disney, from a High School Musical spinoff to the live-action Lion King, according to Gold Derby.
In addition to the traditional dances, which will all be set to Disney music, the show is expected to kick off with a pre-recorded performances by the stars at Disneyland. Many of the stars, like Hannah Brown, have been promoting it by sharing photos of themselves at Disneyland this week. It will be the first time the stars have danced outside of the Dancing With The Stars set.
Regardless of the nostalgia and happy feelings surrounding Disneyland and the classic songs, someone must go home, right? It's possible no one will go home on Disney Night, if Season 28 looks anything like last season.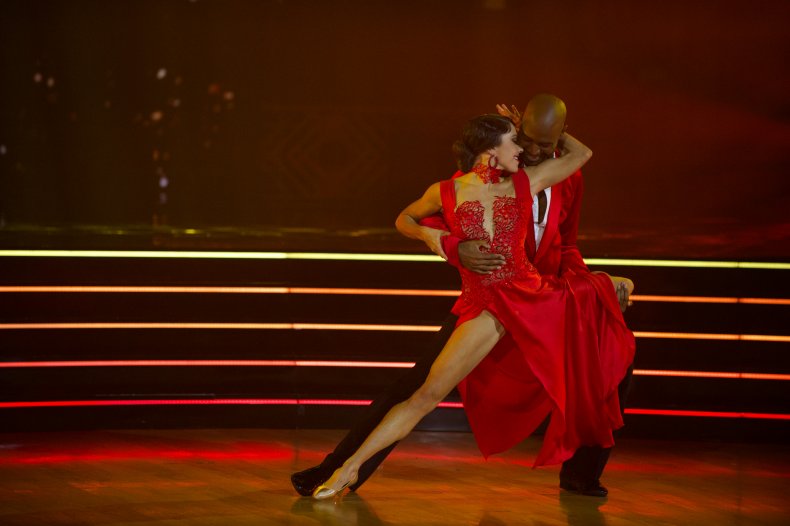 In Season 27, Disney night gave immunity to all couples on the dance floor. This was because Disney apparently used some of their beloved magic to keep all celebrities safe. There's no confirmation that Season 28 will follow suit, but there is a clue. In the Dancing With The Stars press release for Disney night, no elimination was mentioned. In former press releases, a sendoff has always been advertised.
The thing that could stop this magic from taking effect is Ray Lewis' departure. The former NFL player left the show in week three due to an injury. Because he quit the competition, all other celebrities remained safe. It's possible that another safe week by Disney could mess up the elimination schedule.
It's impossible to say who will go home on Dancing With The Stars next because of the way the new voting system works in Season 28. Fans vote live during the show and in the last few minutes, the bottom two couples are revealed. Judges then choose which celebrity should stay. Because it happens in real-time, and fans are likely to vote on their favorites, not necessarily the best dancers, anyone could be sent home.
The celebrities who seem likely to remain in the competition are former Bachelorette Hannah Brown, actor James Van Der Beek and former Fifth Harmony singer Ally Brooke. The three have placed the highest in the series so far. Both their fan support and technical skills while dancing only seem to be growing. If any of the three ended up in the bottom two, that promises to be a fan shocker.
'Dancing With The Stars' Predictions: A Magic Twist Could Save A Celebrity On Disney Night | Culture