'Dancing With The Stars' Predictions: Will Judges Save The Right Celebrity From Elimination?
Monday will see Movie Night on Dancing With The Stars. While the theme sounds lighthearted and possibly nostalgic, fans don't seem too confident the right celebrity will be sent home.
This season, Dancing With The Stars revamped its voting formula. Fans who want to vote for their favorite dancers must do so before the end of the show. Then, the three judges have a chance to save whichever of the bottom two couples they see fit. That means American picks the bottom two, and the judges have the final say.
So what does this mean for the second elimination?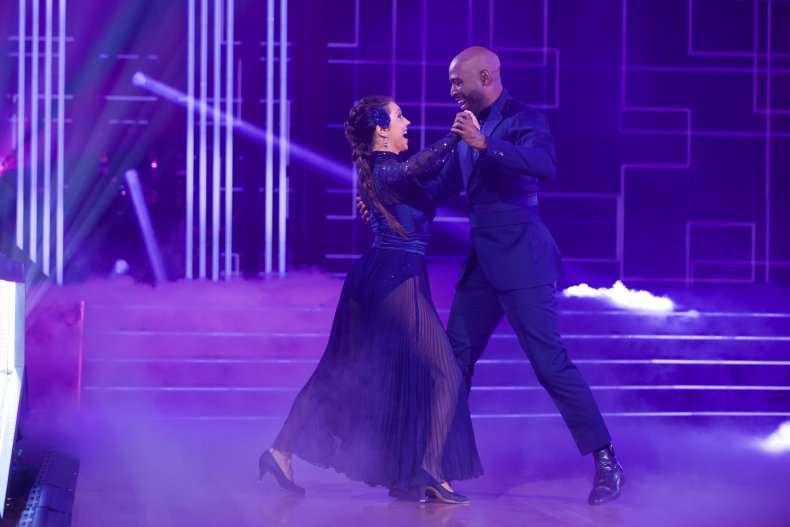 Fans weren't thrilled at the results of last week's elimination, which sent Mary Wilson, a member of The Supremes, home. A poll by Gold Derby said 87 percent of those who voted were upset to see Wilson go instead of NFL player Ray Lewis.
Voting restructuring came after Season 27 criticism when Bobby Bones won the show. Many fans complained his technical dance skills weren't as good as his competitors.
With the season already not living up to fan votes, predictions for who may go home each week may be difficult. Last week, some expected Lamar Odom would leave the show, given his low scores. In week three, Odom's scores would imply the same. But during the first elimination, he wasn't in the bottom two.
A handful of viewers are campaigning for former White House Press Secretary Sean Spicer to be eliminated. At the same time, a crowd of his supporters are rallying together to vote for the controversial former Trump employee. Either way, Spicer's support or hatred doesn't seem to stem from his dancing skills.
Predictions for the second elimination are more difficult because most of the celebrity dancers seemed to improve from their first dance of the season. While all were far from a perfect score, the general range of scores seemed to show improvement.
Former Bachelorette Hannah Brown and actor James Van Der Beek are likely safe. The two have led the competition with impressive judges scores and feedback that made them the top tier competition.
Dancing With The Stars airs at 8 p.m. ET every Monday on ABC.