'Dancing with the Stars': Why Len Goodman Won't Be Judging Season 29
Dancing with the Stars is likely to look very different for Season 29, set to start on ABC this fall. As well as all the social distancing measures the show will need to have in force due to the coronavirus, the series will be without one of its regular judges.
Len Goodman will not appear as a Dancing with the Stars judge this year, the first time he has skipped an entire season on the panel since Season 21 in 2015. In his place will be Derek Hough, the professional dancer who won the ABC show six times before moving to NBC dance competition World of Dance in 2017.
Hough, who is the brother of former Dancing with the Stars judge Julianne Hough, said of his new judging job on Twitter: "Cats out of the bag :) Looking forward to being back in the ballroom. @DancingABC has and will always be incredibly special to me. This show has gifted me with so many memories and priceless experiences. Amazing relationships, growth, triumphs, failures, struggles, fears."
He continued in a second tweet: "celebrations, fun and just pure entertainment. I look forward to returning as a judge. I hope to be fair, fun, encouraging, honest, helpful, compassionate and I look forward to watching these amazing journeys unfold. See you soon. & good luck to all the competitors this season."
Though Hough has returned to DWTS this season, NBC has confirmed that the dancer will still return as a judge on World of Dance when it returns for its fifth season.
The reason why Goodman is unable to appear as a judge on this season is due to coronavirus travel restrictions, which prevent the judge from leaving the United Kingdom where he lives when not judging DWTS.
However, the judge will be involved in Season 29. An ABC spokesperson said: "In light of current circumstances, [Goodman] will be unable to judge this season live in the ballroom, though he will still be a part of the show in a different capacity sharing his ballroom expertise from London."
Goodman last missed a season of Dancing with the Stars in 2015 due to his commitments filming the U.K. version of DWTS, Strictly Come Dancing, as well as the birth of his grandson. He also missed a number of episodes of seasons 19 and 23.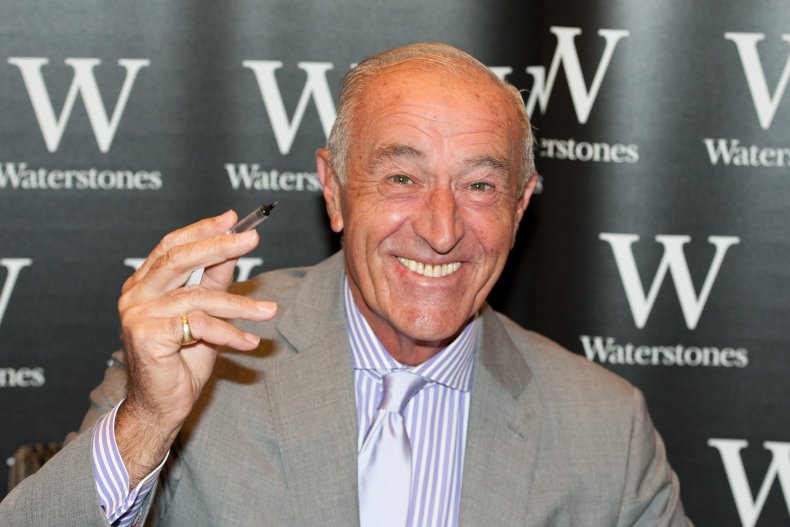 Goodman not appearing as a judge is not the only difference fans can expect from Dancing with the Stars in a Covid-19 world. The judging table will be extra long so that Hough, Bruno Tonioli and Carrie Ann Inaba can be socially distanced, for example, and there will not be an in-studio audience. Showrunner Andrew Llinares said of this to Deadline: "What we didn't want to have in the ballroom was loads of empty seats, we wanted it to look like there was a purpose to it so we're redesigning the ballroom. We're going to put in some extra screens, it's going to look like the show was always designed to look this way."
Efforts have also been made to make the show more diverse for Season 29. Tyra Banks is taking over from Tom Bergeron and Erin Andrews as host, making her the first Black female solo host of the ABC show. The series is also getting its first Black female dancing pro in the form of Britt Stewart.
Dancing with the Stars is coming to ABC this fall.