Dancing With The Stars' Disney Night graced television screens on Monday night with quicksteps, rumbas and heartfelt moments. It seemed many of the celebrities, however stoic throughout the night, had personal connections to the family-friendly tunes they to which they danced.
Beauty and the Beast, Moana and even a new, upcoming film called Soul were just a few of the films that brought nostalgia and hope to audiences and dancers alike. While the general theme may bring up memories of the happiest place on earth, the Dancing With The Stars studio certainly wasn't joyful for all. A second celebrity was sent home from the show, an undeniable way to bring down the thrills of the evening.
Carole Baskin and Anne Heche were in the bottom two after failing to bring the Disney magic to their own moves.
This season, judges have the ultimate say on who goes home. That doesn't mean fan votes don't count, though. Fans, plus judges' scores, ultimately dictate the bottom two. Then, the judges decide who to keep.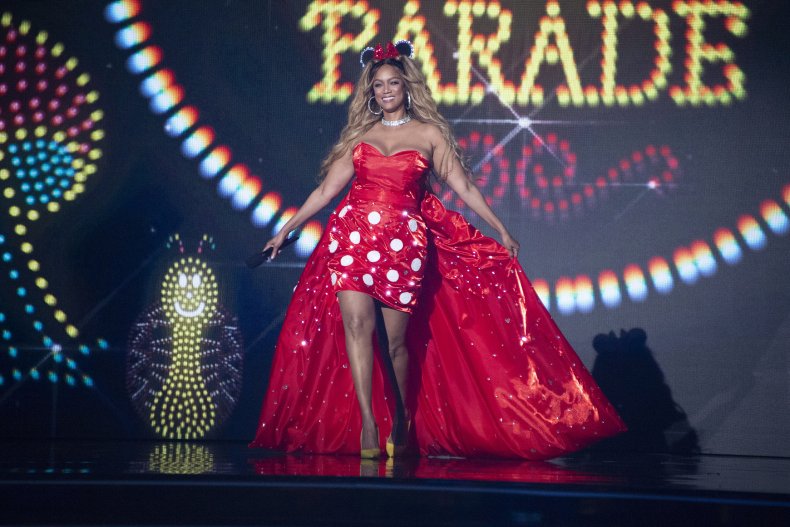 Ultimately, Baskin was eliminated from the season, and forced to return to Big Cat Rescue. This may be upsetting for some fans who watched Dancing With The Stars simply because of Baskin's personal controversy. But based on her scores from judges three weeks in a row, it seemed predictable that Baskin's time on the series wouldn't last forever.
There were plenty of thrills to offset the heartbreak, though. Topping the leaderboard on Monday night was Nev Schulman, host of Catfish and Olympic figure skater Johnny Weir.
They tied with 24/30 from the judges and two impressive, back to back routines that showed true growth on the dancefloor, even in just three weeks.
Former Bachelorette Kaitlyn Bristowe was the next highest score with 23/30, even with an injured ankle. She danced to the Moana song "How Far I'll Go" and admitted she's facing an issue with her tendon, as well as a few shin splints. Even with the injury, it was difficult to tell Bristowe was in pain.
Monday night's elimination was only the second of the season, and despite the instant removal of one celebrity at the end of the show, the episode was particularly cheery. Host Tyra Banks took the stage dressed as Minnie Mouse, mouse ears, yellow shoes and all. The Dancing With The Stars studio, empty because of COVID, may not be in the running for the happiest place on earth. But the episode certainly brought joy to families everywhere.