Dangerous Play: How the Poor Economy Led to a Scourge of Bouncy House Injuries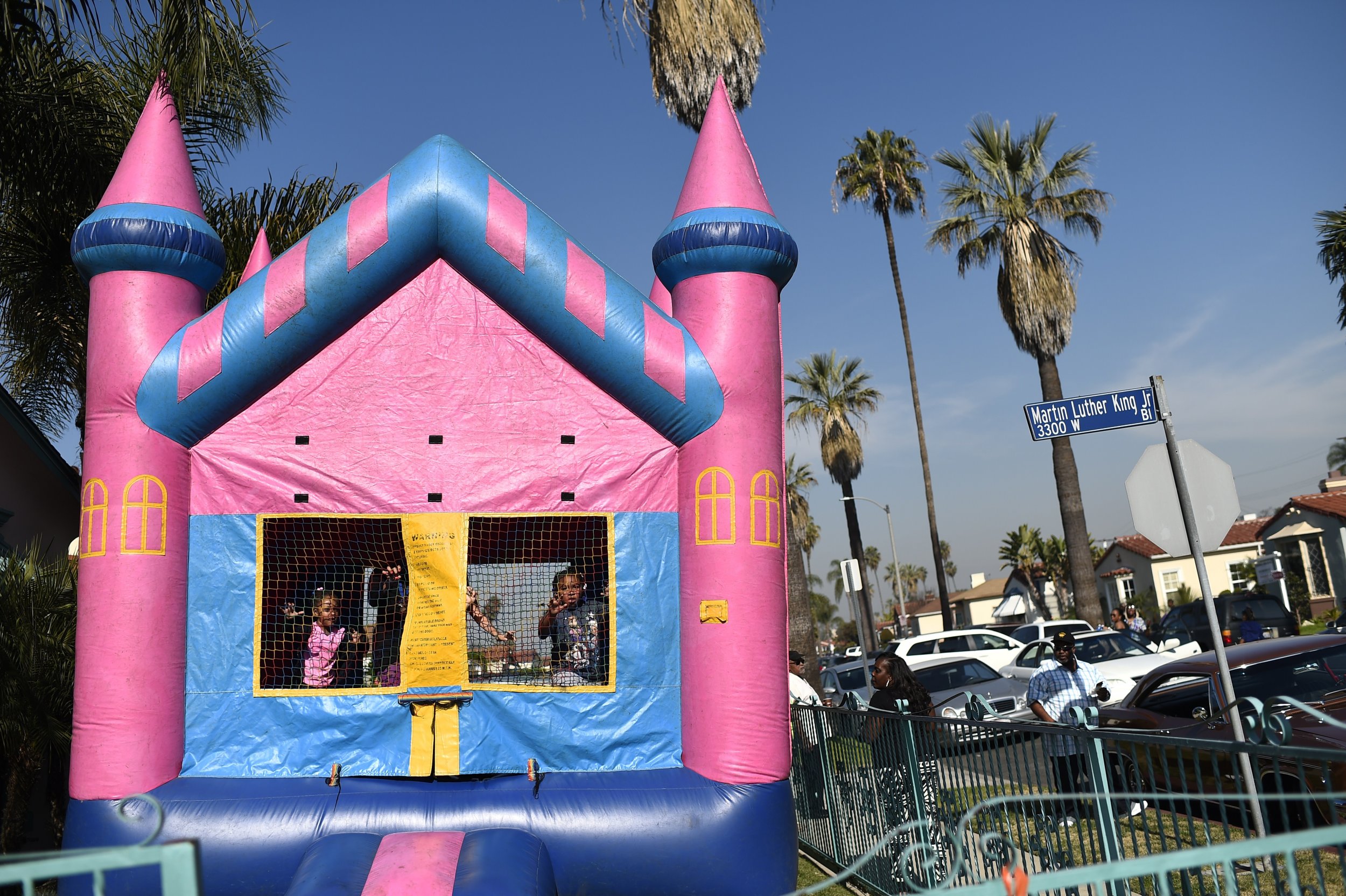 Untrained bouncy castle operators continue to pose a serious threat to American's safety, according to a new report from the Pew Charitable Trusts's Stateline and The Boston Globe. But one insurance specialist suspects the Great Recession may have exacerbated the problem.
The article is just the latest to detail the rising injury toll related to bounce houses and other inflatable structures. USA Today reported on the dangers posed by "large inflatables like moon bounces and slides" in 2015, pulling from an oft-cited document from the Consumer Product Safety Commission, a federal agency.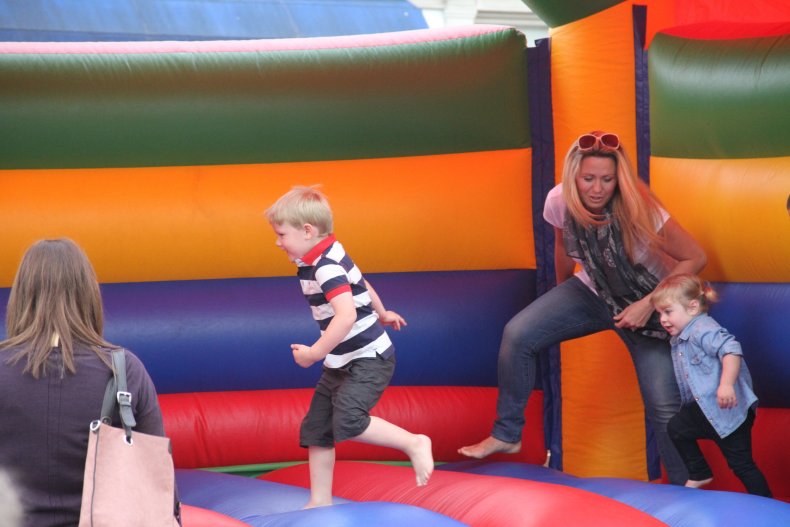 Injuries from bounce houses—also known as bouncy houses or bouncy castles—have become a public health issue. A study in Pediatrics found over 64,000 reports of emergency room visits related to bouncy structures between 1990 and 2010. Time declared injuries on inflatables to be "epidemic" since at least 2014.
And the issue goes far beyond a broken wrist or a sprained ankle. People have died. Stateline found at least four people who died because of accidents on inflatables.Two people were even arrested in England in 2016 after a child died when the stakes keeping a bouncy castle in place weren't enough to hold it down during a gust of wind.
And of course, there are personal injury attorneys who will sue for "bounce house malfeasance."
Injuries related to an inflatable structure have been reported as recently as October 15, when the Niagara County Sheriff's department in New York reported wind picked up a bounce house and carried it 50 feet. A 76-year-old woman was dragged along with it. The woman survived, but was taken to a hospital in an ambulance.
The rates of bouncy house injuries has tripled since 2003. Though the number of injuries has been rising since then, the increase appears to be sharper since 2008. One insurance agent told Stateline and the Globe that the ease of setting up a bouncy house side business may have become more appealing during the recent recession; because the formal barriers to entry are relatively low, it wasn't hard for people to start a business quickly. As of Monday, inflatable houses, slides and castles were available on Amazon for a few hundred dollars. Insurance and inspection or permitting fees, if people are following applicable laws, add another thousand dollars in yearly expenses.
Stateline and the Globe's reporting showed that most injuries happened when operators didn't set up the structure properly or when children weren't properly supervised or were not following the rules of the structure. State regulations also appeared to be spotty and loosely enforced.
People can protect themselves against the risks posed by inflatable bouncy castles. The Child Injury Prevention Alliance suggests ensuring that children are supervised and that the equipment is set up on a flat surface away from rocks or other things coming up from the ground.