Dani Dayan: Support For Israel Must Not Become Partisan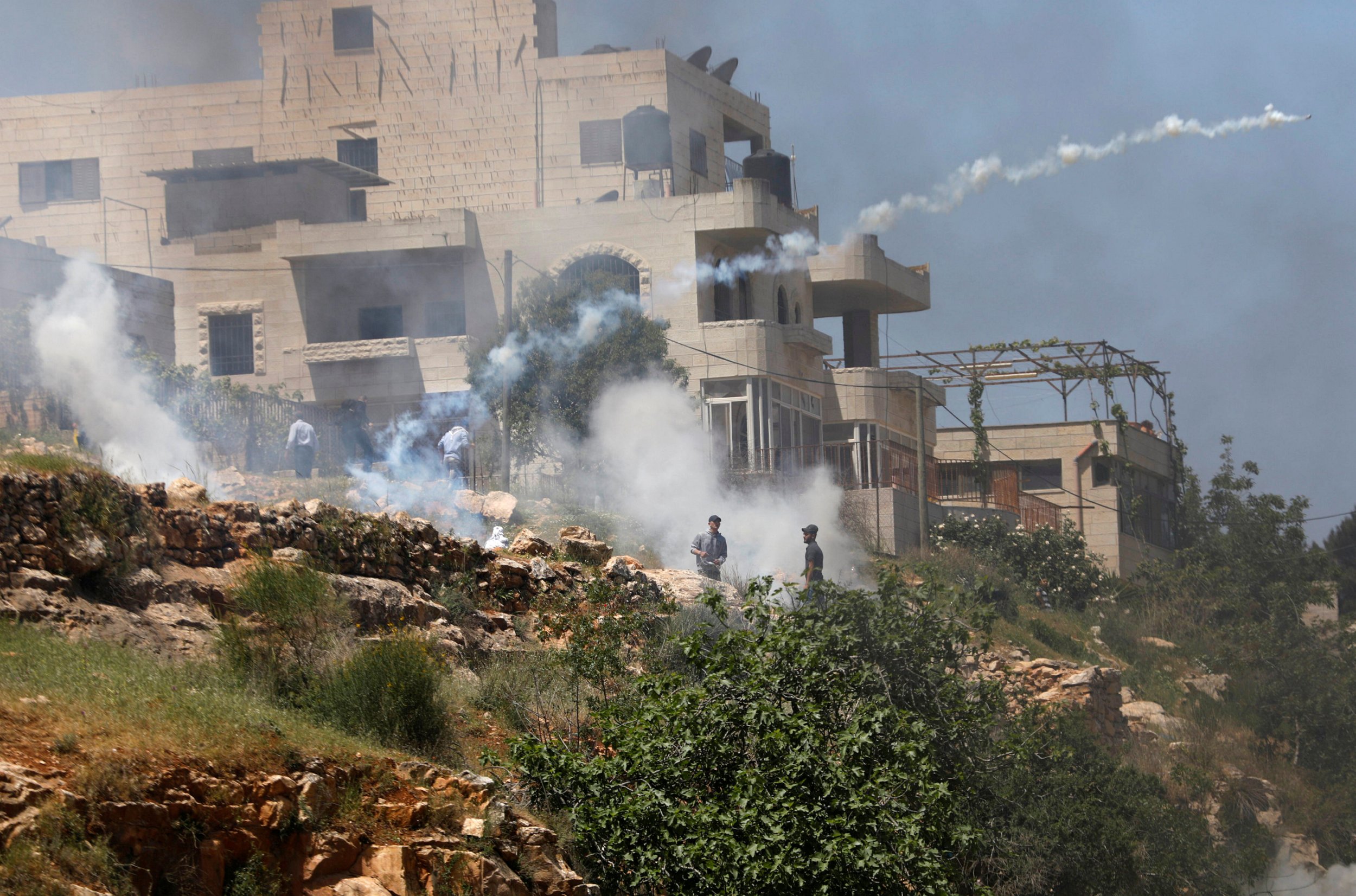 Months after the U.S. general election, one that all agree was unusually divisive, American society is redrawing the lines of the political playing field.
It is clear to me, as an outside observer consuming American media and watching the domestic battles being fought at the grassroots level and in Washington, that American politics has become exceptionally polarized.
This gives me cause for concern as an Israeli diplomat. Israel's bond with its most important ally is dependent on the ability of that bond to remain bipartisan.
Ever since Israel's independence in 1948, the unique nature of our relationship has rested on Israel's appeal to Americans across the political spectrum. Last month's annual American Israel Public Affairs Committee conference in Washington was a reminder that this broad appeal is still strong, as both Democrat and Republican leaders strongly reasserted their support for Israel.
Yet I am not naive about the perception that Israel is increasingly becoming an exclusive cause of the political Right. It is a perception I am deeply committed to dispelling and one I am determined to prevent from becoming a reality. I feel compelled to reaffirm to American progressives: support for Israel has a strong and natural place on your political agenda.
I say this not because I seek the convenience of staying above the fray of partisan politics, but because I firmly believe that our values, our hopes and our dreams are in full harmony with your own.
Related: Tel Aviv Diary: Why Barghouti Is on Hunger Strike
The Israel I know and love stands for equality, social justice, democracy, diversity and peace. As New York City Mayor Bill de Blasio declared last summer, "Defending Israel—from my point of view as a progressive—is a matter of being consistent with progressive values."
He could not be more right. It was true when his forerunner, the quintessential New Yorker and staunch pro-Zionist Mayor Fiorello La Guardia, actively opposed the arms embargo against Israel in 1948, and it is true to this day.
Still, here is a well-known secret never uttered before by an Israeli diplomat: Israel is imperfect. Yes, the critics of Israel's foreign policy, domestic politics and government are correct. Israel is indeed imperfect.
Israel's democracy is not perfect. I'm unsure which democracy is. Still, it is truly remarkable. Israel was established mainly by immigrants from the Middle East and Eastern Europe who had no democratic tradition to speak of. Still, our democracy, and our free-market economy, survive and thrive, even though we have not enjoyed a single day in true peace since our independence.
Like here in America, free speech, free expression and equal opportunity are all values that run deep in Israeli society, even if sometimes there are bills and statements in Israel's Knesset (Parliament) without which democracy would be better served.
The fact that it was an Arab justice who sentenced Israel's former President, Moshe Katsav to seven years in prison for the crimes he committed did not raise a single eyebrow in Israel. Countless anti-governmental NGOs flourish in Israel, regardless of the natural inclination of governing parties to minimize criticism.
The major issue that gives progressives pause about supporting Israel is the conflict we have with our neighbors. And indeed, Israel's relations with and attitude towards the Palestinians are not perfect.
Israel has undoubtedly endured unthinkable horrors and loss of life at the hands of Palestinian terrorists that justly require Israel to defend itself. But I will not deny that sometimes we are blind to the dignity deserved by the Palestinian, even in times of conflict.
The fact that no other nation did or would perform better in our circumstance, given such an entrenched century-old violent conflict, is still no excuse. However, undoubtedly, Israel holds the higher moral ground, deserving of progressive support.
While Israel has successfully achieved peace with other neighbors such as Egypt and Jordan—peace that has lasted for decades—we have still been unable to achieve peace with the Palestinian leadership despite our best efforts.
Related: Elliott Abrams: Trump's Israeli Settlements Policy Is the Way to Go
At least seven times—the earliest in 1937, the latest in 2008 and possibly even 2014—Israel either accepted or proposed far-reaching peace deals publicly, privately and in writing.
It is not Israel that will prevent the State of Palestine from celebrating, alongside Israel, its 69th Independence Day on May 15. They won't because of a Palestinian-only decision to reject the U.N. Partition Plan of 1947. And the fact that the State of Palestine will not celebrate its ninth Independence Day this year is because, once again, the Palestinian leadership rejected a peace plan that even included the partition of Jerusalem and dismantlement of Jewish settlements.
Israel was prepared to give the Palestinian leadership almost 99 percent of what they asked for, and yet they still said no to peace.
When I see a protester holding a banner that reads "End the Occupation", instead of engaging in a pointless semantic argument about the term "occupation," I simply ask: How do you expect us to do it?
Hamas and the Palestinian Authority continue to reject peace, leaving only three options: One would be to dismantle Israel, (tragically, that is still the option that Palestinian leadership prefers—and they say so almost every day). It will not happen.
Two would be for Israel to withdraw without peace (Israel did so in Gaza in 2005 and it was disastrous for Israelis and Palestinians alike). It cannot happen again.
Three would be for Israel to accept every Palestinian demand (including the so-called "right of return" which will terminate Israel as the nation state of the Jewish People by making it a Palestinian-majority state). It should not happen. Yes, Israel must compromise and sacrifice—but we will not compromise our right to exist, in peace and as a Jewish state.
The concept of nation-states is growing increasingly unpopular among progressives. They are inclined to associate the idea of a nation state with tribalism, particularism and exclusion, and in an ideal world, I might share some of these reservations.
But the world is an increasingly dangerous place, and Israel is a nation-state for all the right reasons. When the Jewish community of Ethiopia was under immediate threat, Israel sent an entire air fleet to Addis Ababa to rescue its tens of thousands of brethren.
Given the Jewish people's history and experience with persecution—not just in ancient times but in the 20 th century and today across Europe and the Middle East—Israel must exist as a nation-state in order to ensure Jewish survival.
But our existence is not limited to only serving ourselves. Israel is always among the first to send rescue and assistance missions to all continents when catastrophe hits—in Haiti, Turkey, Nepal, Japan and elsewhere.
Does the world know, or appreciate the fact that Israel is endangering its own people to provide humanitarian aid to Syrian citizens in Syria itself—a sworn enemy of our country and our people? Or that Israel is extending innovative technologies to sub-Saharan African countries that save the lives of many and improve the lives of many more?
Israel is not perfect, but every day we strive to make the world a better place, living by the principles that we share with progressives in this country and elsewhere. Even in its imperfection, Israel deserves their strong support. Those who believe in trying to make our values a reality should stand with us.
Dani Dayan is the consul general of Israel in New York.