Racecar driver Danica Patrick is no longer dating Green Bay Packers quarterback Aaron Rodgers, or so the rumor mill would have the public believe. While neither athlete has yet to announce the split themselves, a representative of Patrick's told E! News the breakup is official.
The rumor began to pick up speed when some of their fans noticed that Patrick had unfollowed Rodgers on Instagram. So far, the harsh social media move is one sided: Rodgers was still following Patrick at the time of publication.
Despite the social media ties that she has cut, Patrick has yet to delete photos of herself with Rodgers. What's left gives netizens a look into the romance, one which was never loudly broadcast in the public eye.
We know that Patrick and Rodgers have been together for around two years. They confirmed their relationship in early 2018. It was a long time coming, the couple first met way back in 2012 at the ESPY Awards. Apparently, they kept in touch as friends before they jumped into a relationship.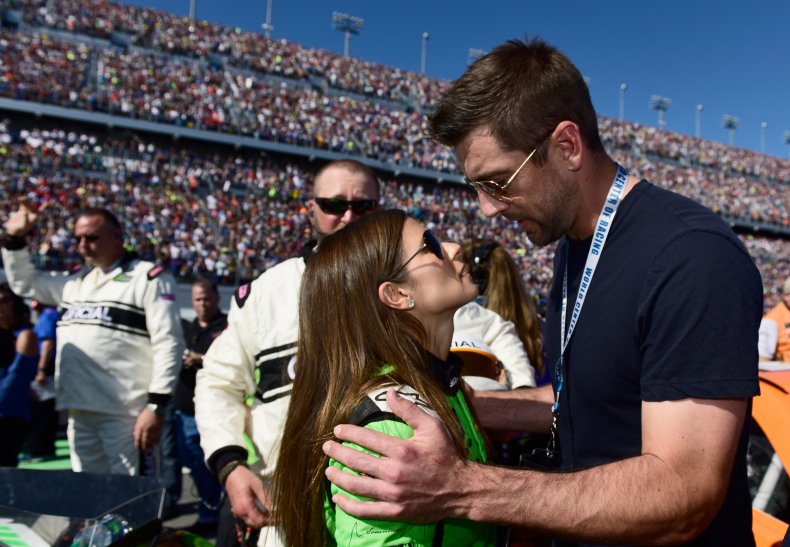 "We've just been sort of friends the whole time, kept in vague touch and seen each other at the ESPYs almost every year, and other places," Patrick told For The Win in 2018. "So one thing led to another, and we realized how similar we were, and yeah, that got the ball rolling."
Patrick expanded, "We both just have similar hobbies and interests — the kind of life that we live and wanting to travel and various different things, liking dogs," she explained.
Patrick last shared a photo of herself and Rodgers at Machu Picchu in April. "I know it's a tough time right now with work and money, but if you have the ability to plan a trip, it's a great time to research," she wrote in the caption. "Might even be some good deals out there too! And if you can't, dream into it for the future!"
During an episode of Patrick's podcast, Pretty Intense, in December Rodgers revealed what the relationship meant to him. "From an emotional standpoint I think you're a very steady person, so that's been nice to have a steady energy," he explained.
"Energetically, I think you have a steadiness about you. You know who you are and that brings even more calm to the house, which you know me, I'm always about calm and energetic cohesiveness and peace. And you're a peacemaker. Sometimes you fight for it, but you're a peacemaker."
There was no lack of love between the couple when they did step into the public eye. Patrick posted a heartfelt birthday message for Rodgers on Instagram in December. "Happy birthday to my best friend and favorite person in the world!!!!! You are the one I want to tell my best and worst days to first," she wrote.
Newsweek reached out to Patrick for further comment but didn't hear back at the time of publication.