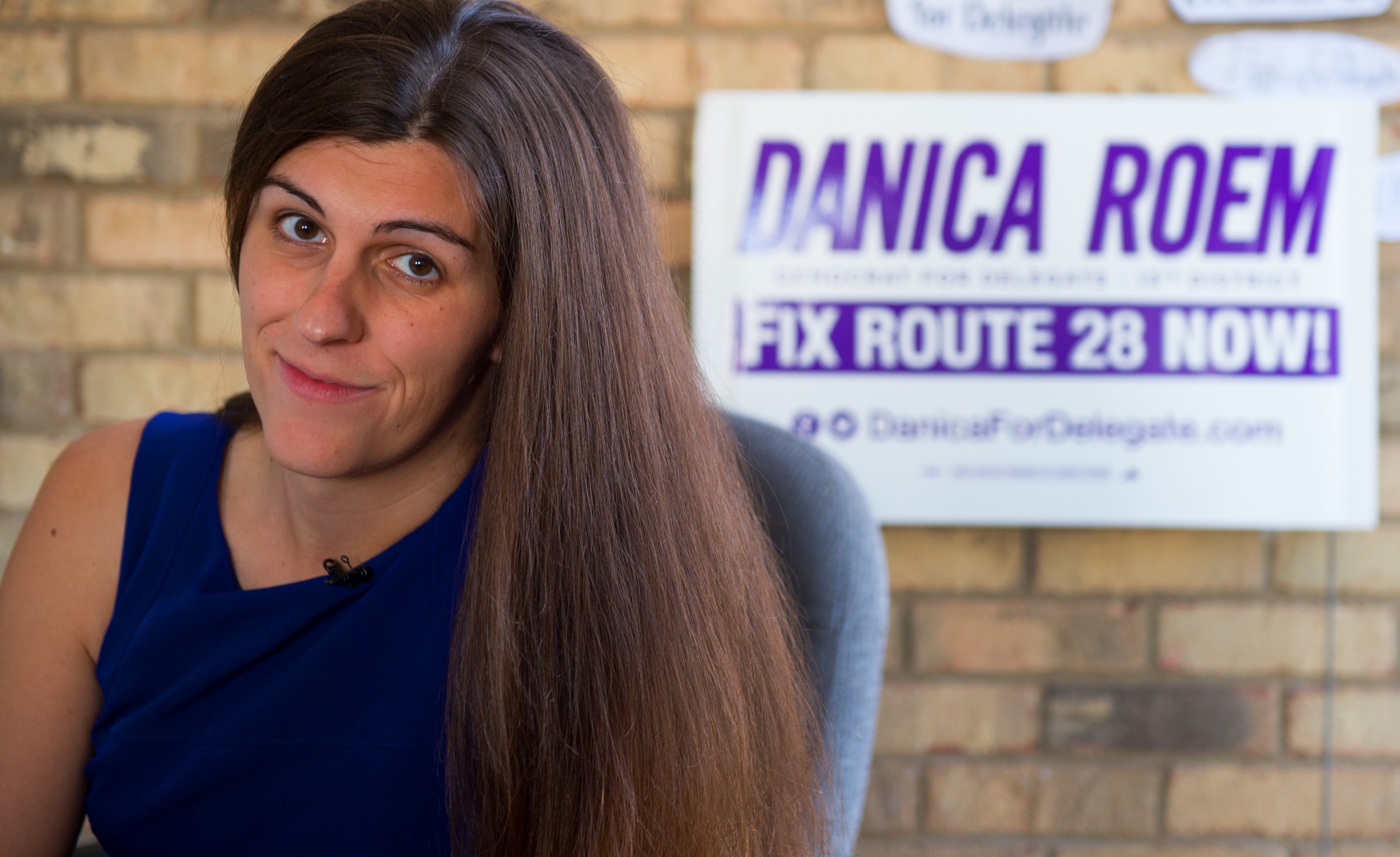 UPDATED | A different kind of glass ceiling was broken on Election Day by a Democrat who just became Virginia's first transgender office-holder—and the first openly transgender person elected to any state legislature.
Danica Roem, 32, ran for a delegate seat in the Virginia state legislature to represent a district that favored Hillary Clinton in the 2016 presidential election by 5 percent. She held a coveted endorsement from former Vice President Joe Biden in an effort by national Democratic leaders to end the 16-year GOP reign in the Virginia state chamber.
She unseated Robert Marshall, a Republican who sponsored Virginia's transgender bathroom bill and a ban on gay people serving in the Virginia National Guard. His campaign website highlighted his authorship of an anti-gay marriage amendment, which was struck down by a federal judge. He also opposed protection for LGBT people in the state, saying there is no evidence that it's needed in Virginia.
Roem told Cosmopolitan that she did not run to directly oppose President Donald Trump — after all, the state Democratic Party asked her to run for office before Trump even won the White House — but she understands the importance of her voice in Trump's America. As Trump pushed anti-LGBT policies like a ban on transgender people serving in the military, Roem used her voice — and fundraised based on the discriminatory rhetoric from the White House.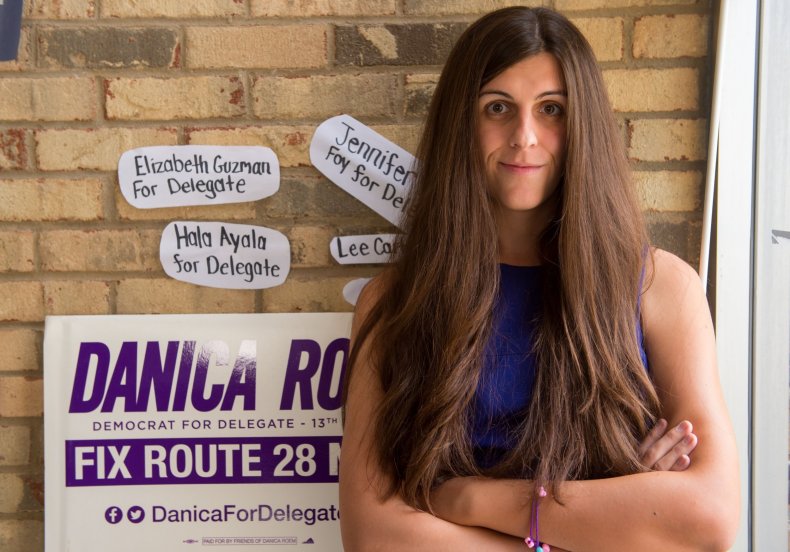 "For our president, who opted out of serving in the military, to attack transgender people for being unfit to serve... is the height of hypocrisy," Roem told The Washington Post. "Transgender military members... have done more to serve and protect their country than Donald Trump ever will."
Roem campaigned on infrastructure fixes, economic development, marginally raising the state's minimum wage, sweeping school funding reform and civil rights issues. She called the civil rights issues a way to "improve [the] quality of life" of people in Virginia, but focused primarily on how to alleviate traffic and fix schools in her suburban district.
Marshall lost while campaigning against LGBT rights. "Success of the GLBT agenda in recent years has largely depended on identifying the homosexual movement as a modern version of the Civil Right struggle," Marshall said on his campaign website. "This is, of course, nonsense."
The polls in Virginia closed at 7 p.m. Eastern Time on Tuesday. Around an hour later, when Roem won the seat, the Virginia House Democratic Caucus put out a statement congratulating Roem. They said she listened to a "wide range of perspectives" and took residents' concerns and embodied them in her party platform.
"Danica will bring a reporter's eye to Richmond, and we eagerly anticipate her results-oriented approach to deliver for her constituents," the statement said.
This article was updated to reflect Election Day results and a statement from the Virginia Democratic Caucus.