Daniel Craig's Birthday: The James Bond Star's 15 Best Movies, Ranked from Worst to Best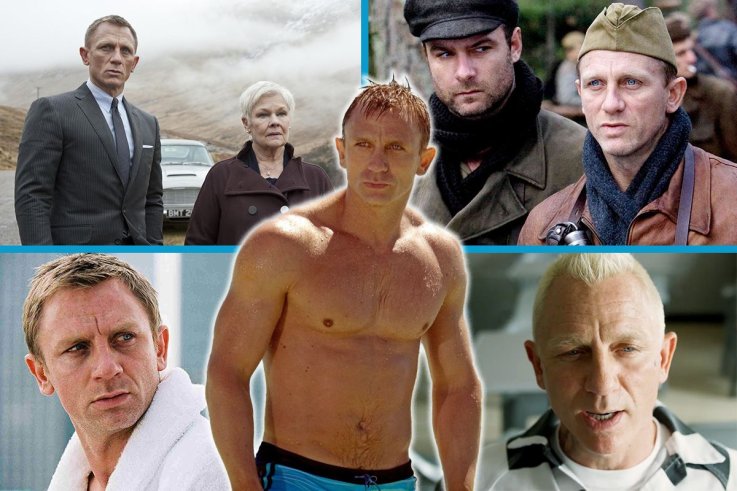 Daniel Craig, who turns 51 today, has starred in four James Bond movies, with a fifth in planning, and undoubtedly the character will be a totem of his career. A veteran of British theater, television and film, Craig has already built an acting legacy beyond Bond, and will no doubt continue to find success once he's retired his Double O status.
Born in Cheshire, a region of North West England, Craig grew up around the city of Liverpool. He got his first taste for acting at the age of 6 in school plays, and by 16 was beginning his training as a professional actor.
Having built a name for himself in British film, theatre and television, his first mainstream Hollywood role came in 2001's Lara Croft: Tomb Raider, a film which did not resonate with critics, but reaped at the box office.
When Craig succeeded Pierce Brosnan as Britain's most famous secret agent in 2006's Casino Royale, he already had some impressive performances to his name, such as Layer Cake (2004), in which he played a quick-witted cocaine dealer, and Munich (2005), Steven Spielberg's searing historical drama about the massacre at the 1972 Olympics.
Craig has appeared in a few hits and misses between his outings as Bond, such as the disappointing Golden Compass (2007) and the acclaimed The Girl With the Dragon Tattoo (2011).
It's easy to forget, given the success that has followed, that Craig's announcement as the new James Bond was subject to serious scrutiny. Craig's serious and gritty interpretation of Bond in Casino Royale was a more classical, English gentleman-killer take on the character, a departure from Brosnan's arch sophistication and deadpan one-liners.
Some fans launched angry protests and planned to boycott the movie. Despite this, at release Casino Royale was the highest-grossing Bond movie ever. This record would later be beaten by 2012's Skyfall. The producers' search for a new Bond—which lasted almost two years before they settled on Craig—has proved a rousing success.
For all the accolades he has earned—"Daniel Craig is the best Bond," Vogue gushed in 2017—there are also moments when the source of his fame seemed to hang heavily upon him.
In 2015, after finishing his fourth Bond movie Spectre, he said he would rather "slash my wrists" than do another. "If I did another Bond movie, it would only be for the money." He later distanced himself from these comments, blaming fatigue.
Another Bond movie, starring Craig in what seems certain to be his 007 swansong, is due for 2020. Before that, audiences will see him in Knives Out, a mystery crime thriller starring Craig, Toni Collette and Lakeith Stanfield and directed by Rian Johnson, which is due later in 2019.
To celebrate Daniel Craig's birthday, Newsweek has analyzed data from review aggregation websites Rotten Tomatoes, Metacritic and IMDb to rank his 15 best movies.