Why Exactly Is Daniel Craig Leaving James Bond After 'No Time To Die'?
James Bond will never be the same once the credits role on the next 007 movie, No Time To Die, because it's Daniel Craig's last appearance as the famous British spy.
It's been known for a while that Craig would be hanging up his license to kill after this Bond film, but what has he said about his departure from the franchise?
No Time To Die is out in many countries across the world now, but United States and Canadian audiences will have to wait until Friday, October 8, to see it.
What Has Daniel Craig Said About Quitting 007?
Craig has been outspoken on the subject about why he's leaving the role. It seemed that Craig had had enough of the franchise after he made a number of negative comments about the role following Spectre in 2015, but he was convinced to change his mind for a fifth movie.
In 2019, Craig first revealed he'd be stepping down to German news site Express. He said: "Yes, someone else needs to have a go," implying that he was ready to hand over the baton to another actor. He once again confirmed his decision to leave the role during his opening monologue on Saturday Night Live in March of 2020.
Knowing No Time To Die would be his final film as James Bond, Craig admitted to British magazine GQ in 2020 that he wanted to become more involved with the script than he had been previously. He said: "I've kept my mouth shut before and I've stayed out of it and I've respected it and I've regretted that I did."
During the production of No time To Die, Craig admitted: "I've been very forceful in meetings and often way too blunt and probably completely rude but I'm like, 'We're here! Come on!' And I always say sorry."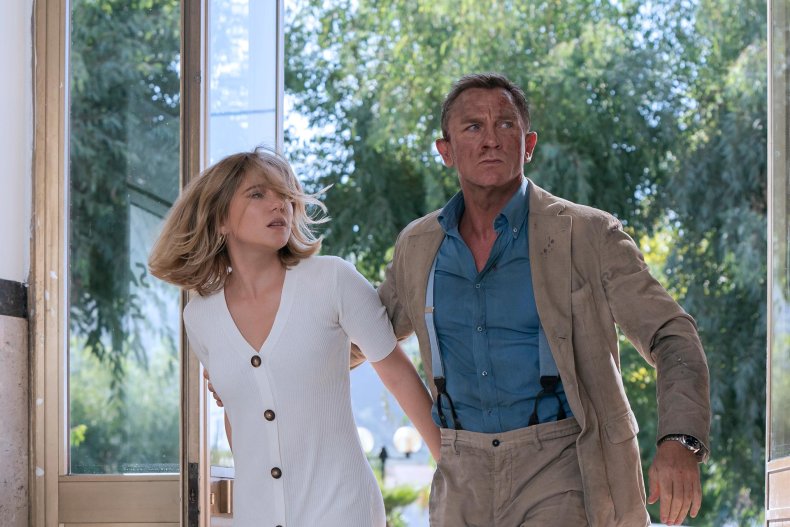 Craig also said he's starting to think about life after Bond, citing the all-or-nothing nature of the job as another possible reason for leaving. He said: "When you're in it, you're in it, and that's the thing.
"I don't know what it is, maybe having another kid, maybe just being older," he said. "But all of these things, I was just like, you know, f*** it. There are other things that are more important."
Who the Next Bond Should Be
Bookmakers are already speculating on who will take over the role of James Bond now that Craig is done with the role once and for all.
Tom Hardy, Idris Elba, Richard Madden and Regé-Jean Page have all been put forward as prospective 007s but the team behind Bond has yet to confirm who will take on the mantle.
Speaking to BBC Radio 1, Craig was asked what his advice for the next James Bond would be? He simply replied, "Don't be sh**."
Reflecting on his legacy as James Bond, Craig said: "I just wanted to make sure I left it in as good a place as I found it, and I think anybody who takes it on will feel the same way. It's a huge part of cinema history and British cinema history. The importance of it, not just for the fans, but for everybody involved is to make the best movies we can and that's what I've certainly tried to do and everyone I've worked with have tried to do."
No Time To Die is out in theaters in the United States on Friday, October 8, 2021.