Daniel Craig is Returning as James Bond in New 007 Movie, Released in November 2019: Report
Daniel Craig is returning to the James Bond franchise, according to a New York Times report Tuesday.
The actor's future in the spy series has been under considerable doubt since the last film, Spectre, was released in 2015.
On Monday, Bond producers Eon Productions announced that the 25th 007 film will hit U.S. theaters on November 8, 2019. However, the British company did not confirm whether Craig, 49, would reprise his role as Bond for a fifth time.
The New York Times says Craig's return is a "done deal," citing two sources with knowledge of the negotiations. (Spokespeople for Sony Pictures, which distributes the 007 films, and Craig did not immediately return Newsweek 's request for comment.)
Craig first played 007 in the 2006 film Casino Royale. He later appeared in Quantum of Solace (2008), Skyfall (2012) and Spectre (2015).
The latter two were huge global hits: Skyfall became the first James Bond film to gross over $1 billion worldwide, while Spectre topped more than $800 million. Skyfall gave the veteran franchise its first Academy Award victory in its 50-year history when Adele's "Skyfall" won best original song and the film won best sound editing. Sam Smith's "Writing's on the Wall," the soundtrack to Spectre, also won an Academy Award in 2016.
In October 2015, while promoting Spectre, Craig made headlines when he told British magazine Time Out he'd "rather slash my wrists" than play the suave spy again. "We're done. All I want to do is move on," he added.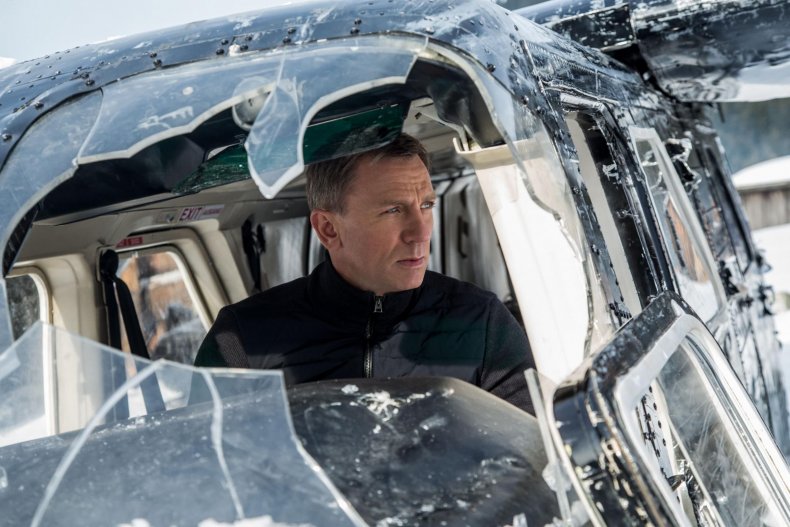 He later backtracked on those comments, saying he was simply worn out from the hectic filming and promotional schedule on the last Bond film.
"As far as I'm concerned, I've got the best job in the world. I'll keep doing it as long as I still get a kick out of it. If I were to stop doing it, I would miss it terribly," he said at the New Yorker Festival later in October 2015.
In October, Craig's Academy Award-nominated co-star Naomie Harris told Newsweek she "would love" the actor to return to the series. She also revealed she fully intends to reprise her role as Miss Moneypenny in Bond 25.