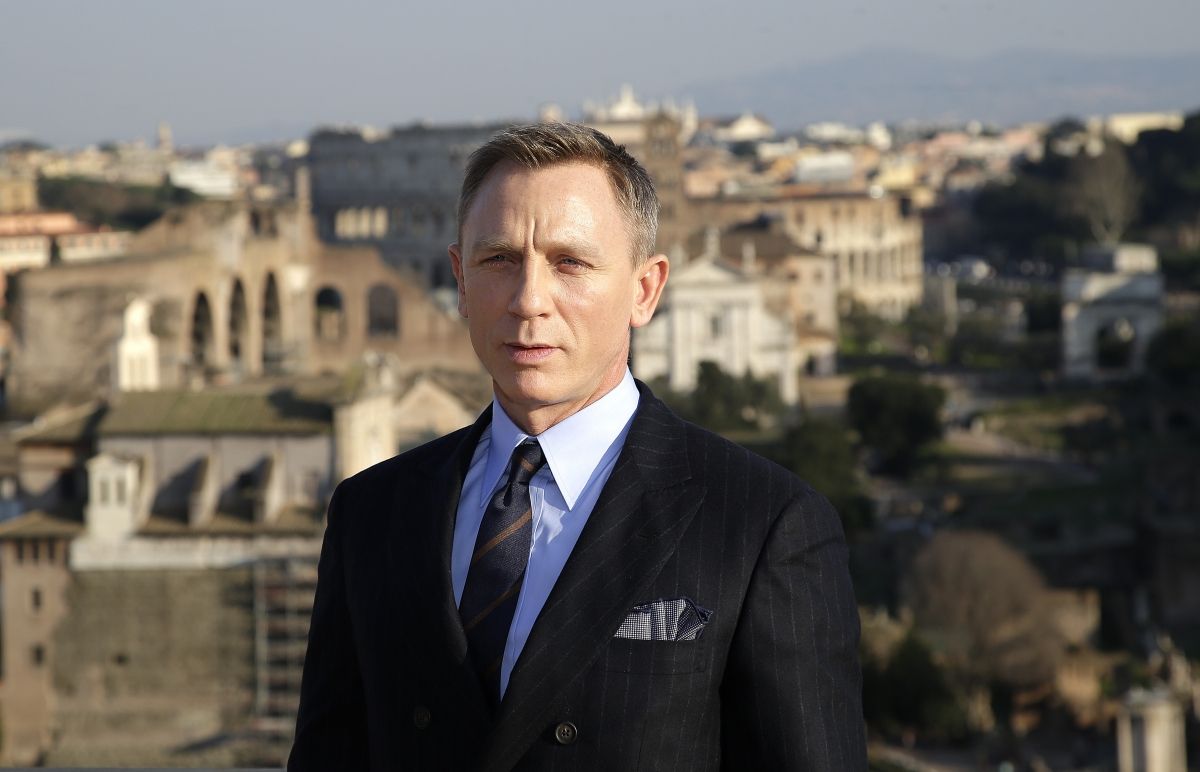 British actor Daniel Craig said in an interview on Wednesday that he would rather self-harm than star in another film as the fictional secret service agent, James Bond.
During an interview with TimeOut London, Craig was asked if he could imagine filming another movie from the Bond franchise, to which he replied: "Now? I'd rather break this glass and slash my wrists...I'm over it at the moment. We're done. All I want to do is move on."
The actor, who has been featured in four films in the series since taking up the role in 2006, clarified his candid response: "I haven't given it any thought. For at least a year or two, I just don't want to think about it...I'm not in discussion with anybody about anything. If I did another Bond movie, it would only be for the money."
So is this the end for Craig's Bond? Perhaps it's not so clear, as he has a chequered history in commenting on his relationship with the character and franchise. Prior to the release of 2012's Skyfall, directed by British auteur Sam Mendes, who returns at the helm of new film Spectre, Craig told GQ magazine that he was dedicated to the role. "There's a perfect Bond movie out there. And I'm going to find it if it kills me," he said.
However, in an interview with Rolling Stone magazine eight months later, he expressed his distaste toward playing the character. "I've been trying to get out of this from the very moment I got into it," Craig said. "But they won't let me go, and I've agreed to do a couple more."
Craig, who was nominated for a BAFTA Award in 2006 for his role Casino Royale, and has continued to star in other films such as 2011's The Girl With the Dragon Tattoo during his tenure as 007, has mixed emotions toward his character, as evidenced by a string of frank and expletive-laden interviews over the years.
In the Rolling Stone interview, a shortened version of which is published on the magazine's website, Craig was asked about how long he intends to play Bond. "I've agreed to do a couple more, but let's see how this one does," he said, "because business is business and if the shit goes down, I've got a contract that somebody will happily wipe their ass with."
Then, during the same interview, Craig summarized Skyfall, which was due for release at the time. "It's quite good. It's got a lightness of touch and a wink to it, because, after all, this is a James Bond movie, for fuck's sake."
Now that he is promoting Spectre, Craig appears as blunt as ever. When asked by MailOnline's on Sunday's Event magazine in September about why he thinks the public is still interested in 007, the actor joked: "You simply stick to the old adage that a good story goes a long way. And blow shit up every half an hour. That's how it's done." Simple.
Or when he was asked by The Sunday Times this month about what advice he would give to the next Bond, he said: "The person should do the job and I don't give a fuck what colour their skin is. It shouldn't be an issue. [A female] is another story. But why not? Jasmine Bond?"
He does, however, mention a few advantages to the role. "One of the perks of this gig is that I get sent nice clothes, but I've always liked tailoring," Craig told Event. "My grandfather was a tailor."
October's edition of Esquire magazine carried perhaps Craig's most brutal assault on his character. "He's very fucking lonely," the actor told the magazine. "There's a great sadness.
"He's fucking these beautiful women but then they leave and it's...sad. And as a man gets older it's not a good look. It might be a nice fantasythat's debatablebut the reality, after a couple of months..."
In the same interview, Craig commented on his first outing as Bond as having gone beyond parody. "Austin Powers fucked it," Craig told Esquire. "By the time we did Casino Royale, [Mike Myers] had blown every joke apart. We were in a situation where you couldn't send things up. It had gone so far postmodern it wasn't funny any more."
In the end, it seems Craig holds the franchise in relatively high regard. In the TimeOut interview, when asked about his advice for the next James Bond, he said: "Don't be shit. You've got to step up. People do not make movies like this any more. This is really rare now. So don't be shit."
"You've got to push yourself as far as you can. It's worth it, it's James Bond," he concluded.