Daniel Kaluuya Opens SNL With Monologue on Racism, Royals and Golden Globes
British actor Daniel Kaluuya hosted Saturday Night Live for the first time last night, and used his monologue to discuss the difference between racism in Britain and the United States, the royal family and his recent Golden Globes win.
"First of all, I know you're hearing my accent and thinking, oh no, he's not Black...he's British," he said. "Let me reassure you that I am Black. I'm Black and I'm British."
The 32-year-old then added that "basically I'm what the royal family was worried the baby would look like," referencing the bombshell revelation by Meghan, the Duchess of Sussex, in her interview with Oprah that a member of the family had "concerns" about the color of her unborn baby's skin.
Kaluuya, whose resume includes Get Out and Black Panther, said people ask him what's worse: British racism or American racism.
"Let me put it this way: British racism is so bad white people left," he said. "They wanted to be free... free to create their own kind of racism. That's why they invented Australia, South Africa and Boston."
Kaluuya goes on to say that he portrayed Fred Hampton, the leader of the Illinois chapter of the Black Panther Party, in Judas and the Black Messiah, a role that earned him a Golden Globe and Oscar nomination.
He played a clip of the moment he won the Golden Globe for best supporting actor during a ceremony that was held via Zoom due to the coronavirus pandemic, and his acceptance speech couldn't be heard.
"I was muted, can you believe that?" Kaluuya said.
"I told the best joke of my life and I was muted. I felt like I was in the Sunken Place," he added, referencing Get Out, the Jordan Peele film that catapulted him to stardom.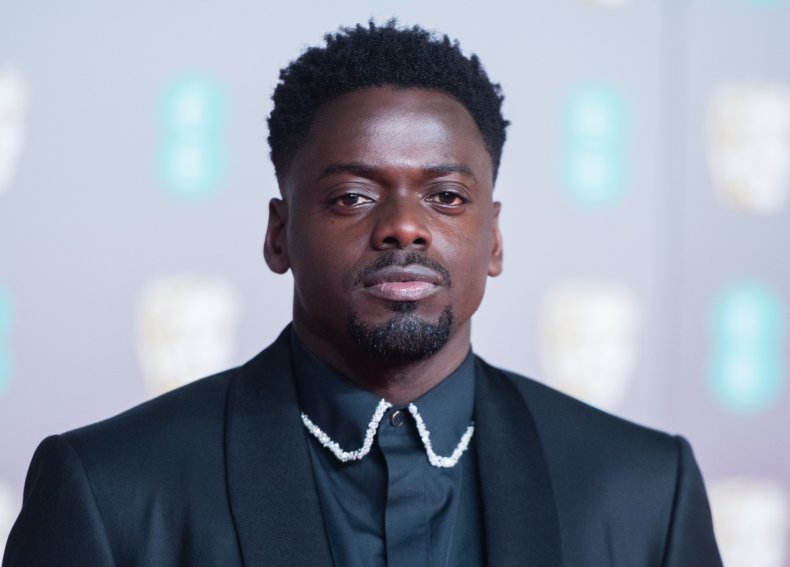 Kaluuya also spoke about his heritage, saying he comes from a "big Ugandan family."
"My mom is one of 22 kids and my dad is one of 49," he said. "My family's sperm is literally about that life. They say Black don't crack but condoms do."
Before kicking off the show, Kaluuya took a moment to speak about a play he wrote at the age of nine based on SNL cast member Kenan Thompson's Nickolodeon sitcom Kenan & Kel.
Noting the play was later produced "with real actors and everything," Kaluuya said: "That play led me down a path that got me to this stage tonight, with Kenan backstage right now.
"So I just want to take this moment in front of Kenan and the whole world to say: Thank you mum. Thank you God. And thank you, Kel."