With Daniel Pantaleo's Firing, the Future of Proactive Policing in America Hangs in the Balance | Opinion
Five years after the death of Eric Garner, the firing of the officer who placed him in the chokehold that led to his death is driving a massive wedge between many New York City police and the communities they patrol.
Union leaders say the mayor and police commissioner's decision to punish Daniel Pantaleo will prevent police from doing their jobs. Patrick Lynch, president of the Police Benevolent Association, gave a fiery press conference complete with an upside-down New York Police Department flag in the background and called the force "frozen" and "rudderless." Support for the officer also came from Republican Congressman Peter King, who called Pantaleo's decision to use a chokehold "understandable under [the] circumstances."
These comments were in stark contrast to those of Senator Cory Booker, who called the firing "justice delayed," Representative Alexandria Ocasio-Cortez, who called it "necessary," and Julian Castro, who said Pantaleo should now be "held accountable under the law." Meanwhile, Garner's mother and community activists demanded that the mayor and police commissioner also fire the 11 other officers involved at the scene.
Garner was stopped in Staten Island on July 17, 2014, under suspicion of selling untaxed cigarettes. His repeated cries of "I can't breathe" from within Pantaleo's chokehold sparked fury across the nation.
Yet Pantaleo's supporters still say the officer was doing his job by being proactive, or seeking to stop a crime before it occurred.
"The days of proactive policing are completely done," Joseph Imperatrice, founder of the pro-police group Blue Lives Matter, fumed to the New York Post on Wednesday.
These polar-opposite reactions to Pantaleo's firing reveal the "us vs. them" mentality that is dividing police from the communities they serve, particularly communities of color. This remains, after all, the story of a white police officer whose actions resulted in the death of an unarmed black man.
But it's also the story of proactive policing in America—and how we rescue the worthy goal of crime prevention from tactics that have led us down a terrible path.
After the attacks of September 11, 2001, law enforcement sought to mirror the nation's counterterrorism efforts and shift from a reactive to proactive strategy. Police should no longer wait for a crime to occur, the thinking was; if they wanted to reduce crime, they should actively prevent it. New York City's "stop and frisk" policy, beginning in 2002, is the perfect example.
Under the policy, police could stop individuals when they had "reasonable suspicion that the person stopped has committed, is committing, or is about to commit a felony or Penal Law misdemeanor." The objective was to stop crime in advance, but "stop and frisk" gave police tremendous latitude in conducting field interviews without investigating a specific incident, and it quickly resulted in widespread profiling and targeting of minorities.
Of the 686,000 people stopped in 2011, the height of "stop and frisk," 87 percent were either black or Latino. Equally disturbing is that 88 percent of the individuals stopped were innocent. After federal lawsuits, the NYPD changed its practices, and while the number of cases has dropped to 11,000 in 2018, an overwhelming 88 percent of those stopped were either black or Latino.
While "stop and frisk" fueled the "us vs. them" mentality in New York City, across the country, the militarization of police was having the same effect and also based on the proactive strategy.
Post-9/11, police began carrying vests with extra ammunition magazines, tasers and body cameras in an attempt to deter crime, making them look more like a soldier patrolling Route Irish in Iraq in 2004 than a local cop driving around a sleepy town. The shift has also included the acquisition of military surplus equipment. Police departments have added Mine-Resistant Ambush Protected (MRAP) tactical vehicles, designed for the Department of Defense to withstand improvised explosive devices in Iraq. When the DOD announced a program to give the vehicles to local police departments, there was a scramble across the country to claim them, resulting in almost 600 MRAPs given out in 2014.
In 2014, as protests and riots erupted in Ferguson, Missouri, after the shooting of Michael Brown, an unarmed black man, the nation was shocked to see photos of heavily armed police with military-style uniforms patrolling the city in MRAPs.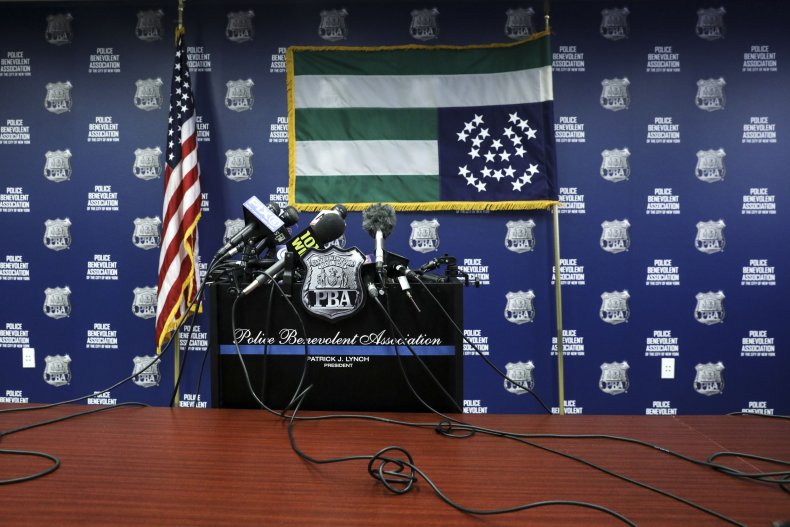 While Pantaleo is now being forced to take responsibility for his actions, the ongoing adversarial relationship between police and residents caused by problematic tactics like "stop and frisk" and militarization can't be ignored.
How can police be proactive without targeting minorities and appearing like soldiers in a war zone? Part of the solution is making sure officers feel empathy and a connection to the communities they serve. Too often, officers share no ethnic, cultural or even physical ties to area residents. In Ferguson, for example, only a few officers were African American, despite the town being majority African American, and few members of the department even lived in Feguson.
Police must be active and representative members of the communities they serve. That's a good start to combating not only the toxic "us vs. them" climate created by proactive policing but also its original target: crime.
Naveed Jamali spent three years working undercover for the FBI against Russian military intelligence. He tells the story in his book How to Catch a Russian Spy. He is a member of Left of Bang, a group of military veterans working to prevent gun violence.
The views expressed in this article are the author's own.​​​​​