Daniel Kaluuya Thanks His Mom and Dad for 'Having Sex' in Oscar Acceptance Speech
Daniel Kaluuya accepted the award for Best Actor in a Supporting Role on Sunday night at the Oscars. After beginning with a serious and heartfelt speech about Black Panther Fred Hampton, he lightheartedly added tonight he would celebrate life, saying "My mom and my dad...they had sex. It's amazing! I'm here!"
The cameras then cut to the British actor's mom and sister in the audience, who laughed embarrassedly. The moment was quickly noticed on Twitter. This user wrote: "Daniel Kaluuya may think he's celebrating tonight but not without a proper beating from his mom first."
He received the honor for portraying Hampton in Judas and the Black Messiah. Hampton was the 21-year-old chairman of the Illinois Black Panther Party, who was killed by police in 1969. This is Kaluuya's first Oscar. Kaluuya was previously nominated for a best actor for his role in the 2017 horror film Get Out. He won the Golden Globe earlier this year for the same role, a moment that went viral online due to his virtual acceptance speech starting with the audio accidentally on mute.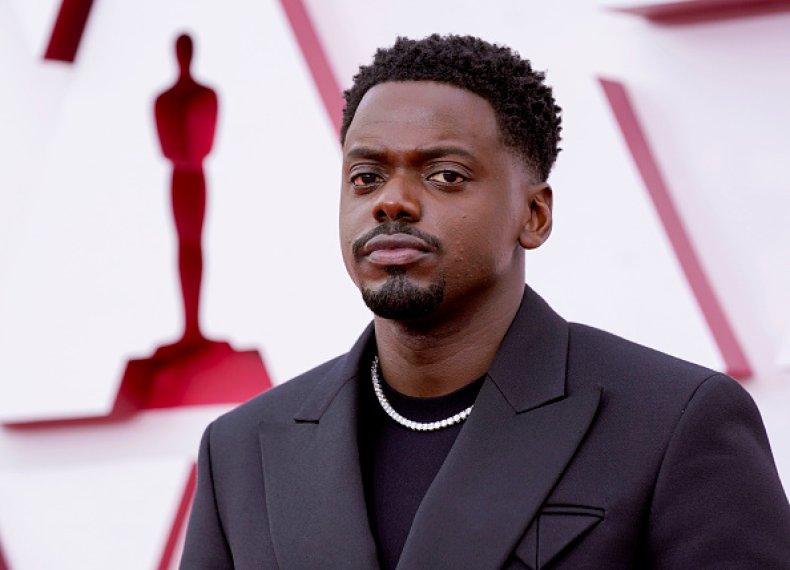 In winning the Academy Award on Sunday for best supporting actor, he beat out his co-star in Judas and the Black Messiah, Lakeith Stanfield, who was also nominated in the category.
"He was on this Earth for 21 years...and he found a way to feed kids breakfast, educate kids, give free medical care against all the odds," Kaluuyah said during his speech of Hampton. "The Black Panther Party, they showed me how to love myself."
He also added: "We all got work to do. That's on everyone in this room."
After that serious start, he lightened up, saying he would not be going back to work until Tuesday morning, "because tonight I'm going up!" That's when he delivered the memorable moment. "It's incredible. My mom and my dad had sex, and I'm here! It's incredible!"
Kaluuya's big night on Sunday also marked an awards season sweep that started with the Best Supporting Actor Golden Globe win. He next picked up wins at Screen Actors Guild Awards, the Critics Choice Awards, and the BAFTA Film Awards.
Though known for more dramatic work, Kaluuya showed his comedic chops earlier in the month, when he hosted Saturday Night Live on April 3. Following his breakout performance in Jordan Peele's Get Out, he scored a role in the smash Marvel blockbuster Black Panther (2018), Steve McQueen's Widows (2018), and Melina Matsoukas's 2019 crime film Queen & Slim (2019).