Actor Daniel Radcliffe trended on Twitter Thursday after choosing not to weigh in on the controversy over Will Smith's slapping of Chris Rock at the Oscars ceremony Sunday.
In an interview on Good Morning Britain to promote his new movie, The Lost City, Radcliffe declined to comment on the situation.
"I'm just so already dramatically bored of hearing people's opinions about it that I just don't want to be another opinion adding to it," he said.
After Smith slapped Rock onstage for making a joke about his wife Jada Pinkett Smith's shaved head, many Hollywood celebrities have put in their two cents. Some, like actress Zoe Kravitz, condemned his actions, while others, like former One Direction member Liam Payne, expressed support for him.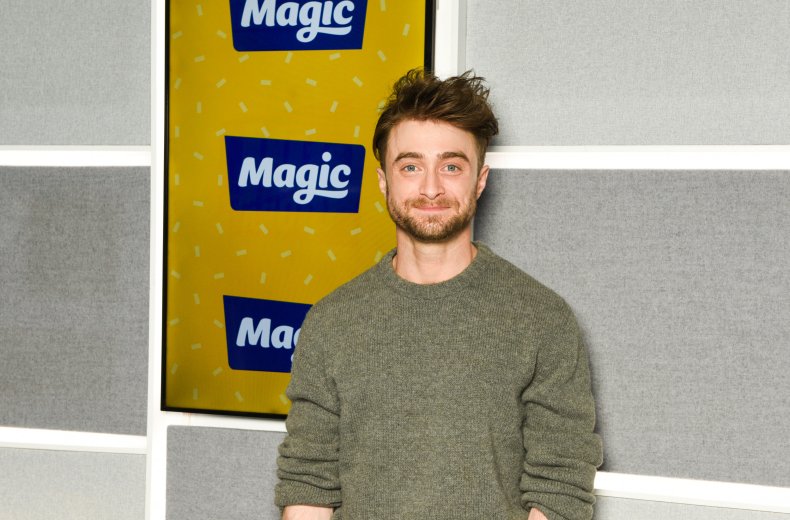 With so many people not directly involved in the controversy expressing their opinions on it, Radcliffe's decision not to speak got praise on social media. One Twitter user wrote that Radcliffe's reaction "is exactly what everyone else should be doing."
"Daniel Radcliffe is a lot of us right now," another user wrote. "There are a lot of more important things happening in our society and the world, I don't get why this continues to be in the headlines four days later."
More than 14,000 people wrote about the Harry Potter actor on Twitter following his comment, indicating that many agreed with him.
During the Good Morning Britain interview, he also mentioned what it was like to attend awards ceremonies and hear jokes made at his expense.
"When you're going on stuff as a kid, you're never quite sure if the joke's with you or you're the butt of the joke," Radcliffe said. "So you sort of have a mode of just being like, 'I'll just keep smiling and laughing and maybe it'll end soon.'"
Smith appeared to laugh initially after Rock made the joke referring to Pinkett Smith's shaved head, which is a response to alopecia, an autoimmune disease that causes hair loss. But he then got up on the stage and slapped Rock, yelling "keep my wife's name out your f***ing mouth" after returning to his seat.
Several days later, Rock said he was "still processing" the incident at one of his comedy shows. Smith made a public apology to Rock, saying, "I was out of line and I was wrong."
"I am embarrassed and my actions were not indicative of the man I want to be," Smith wrote. "There is no place for violence in a world of love and kindness."
The academy said it has launched a formal review of Smith's actions at the awards show and "will explore further action and consequences in accordance with our Bylaws, Standards of Conduct and California law."
Update 03/31/22, 12:50 p.m. ET: This story was updated to add more information and background.