'Ink Master' Contestant Daniel Silva Charged with Murder of YouTuber Corey La Barrie
Celebrity tattoo artist Daniel Silva has been charged with murder following the death of YouTuber Corey La Barrie.
25-year-old La Barrie died in a car accident in Los Angeles, California, on May 10. Silva was allegedly behind the wheel.
Silva, who appeared on the reality show Ink Master, was later arrested and the L.A. County district attorney's office has confirmed that the 26 year old has been charged with killing La Barrie.
According to legal documents obtained by TMZ, the Ink Master contestant "did unlawfully, and with malice aforethought" murder the internet personality.
"A 26-year-old man has been charged with killing the passenger in his McLaren sports car after crashing into a tree in Valley Village earlier this month, the Los Angeles County District Attorney's Office announced today," said the district attorney's office on Tuesday.
"Daniel Joseph Silva (dob 7/13/93) of North Hollywood faces one count of murder."
The statement added: "Silva was allegedly driving when he crashed his car, killing Corey James Labarrie, 25, on May 10, prosecutors said.
"If convicted as charged, the defendant faces a possible maximum sentence of 15 years to life in state prison.
"The case remains under investigation by the Los Angeles Police Department, Valley Traffic Station."
Reports that Silva had been arrested following the crash emerged on May 12 with the Los Angeles Police Department stating that Silva was driving a 2020 McLaren 600LT eastbound on Huston Street at a high rate of speed when he lost control of the vehicle, running off the road and colliding with a stop sign and tree at the intersection of Huston Street and Carpenter Avenue in Valley Village.
Police said Silva exited the vehicle and attempted to leave the scene of the accident but was stopped by passersby.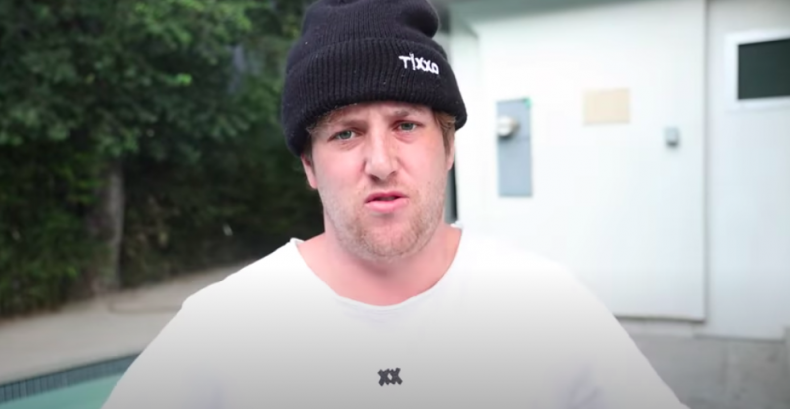 Silva was injured in the crash but did not suffer life-threatening injuries.
Records from Los Angeles County coroner's office show that La Barrie died due to "multiple blunt force injuries."
La Barrie's popular YouTube channel had more than 335,000 subscribers and he was also known as one-half of a YouTube duo alongside his friend and collaborator Crawford Collins.
Attorneys representing the La Barrie family, Michael Kraut and Brian Breiter, said in a statement on Monday: "To lose a loved one is tragic in and of itself, but the devastating details of this case make it almost impossible for Corey's family to come to terms with."
Silva remains jailed in lieu of $2 million bail while awaiting arraignment.
La Barrie's mother Lissa Burton mourned her son in an Instagram post on May 11, saying: "No words can describe the sadness I feel in loosening a child. It just feels so unreal and I'm overwhelmed with grief. I love you so much Corey and will miss you so so much. It's just so unfair."