'MAFS' Spoilers: Watch Danielle and Bobby Fight About Money, Again
Married at First Sight stars Danielle and Bobby Dodd didn't get into a single fight when they were on Season 7 of the experiment. Things are a little different in the spinoff series, Happily Ever After. With a baby on the way, things are changing rapidly for the Dodds. Not only are they welcoming a child into their family, but they also want to buy a new home and potentially have Danielle quit her job to raise their child—something she originally said she never wanted to do. Naturally, this has caused a little bit of conflict between the pair, especially as Bobby starts to see how stubborn Danielle can be about money.
In an exclusive clip given to Newsweek, Danielle and Bobby butt heads about how to spend their money. One of the things Bobby wants to change before their baby gets there is "pointless spending."
The clip then flashes back to last season, where Danielle tells Bobby she's in debt from traveling in her 20s. "I need to pay off the things that I owe," she says.
While Danielle got to see the world, Bobby didn't have the same experience. "You traveled a lot," Bobby says. I didn't."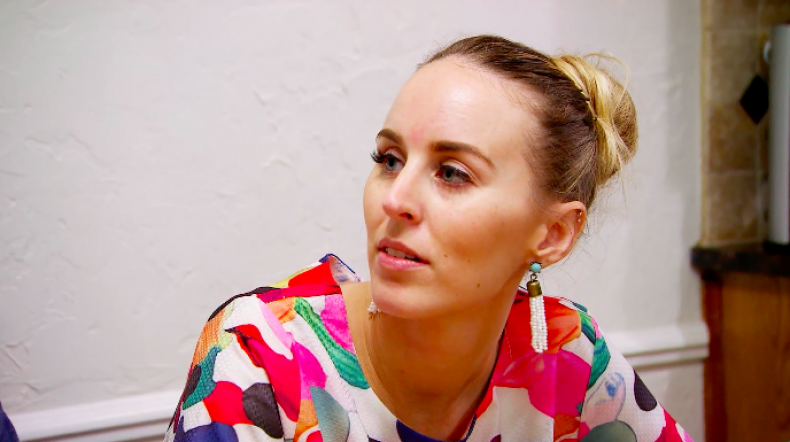 When the camera cuts back to the present day, Danielle asks Bobby what counts as "pointless spending." He quickly tells her eyelashes and traveling to get her hair done. "It was my suggestion to give up my eyelashes," Danielle interjects.
"Getting a new house, we need to be more mindful of what we spend our money on," Bobby tells the Lifetime cameras in a confessional. "We have a baby on the way so it's definitely a lot."
"I think we've identified some things we won't be spending money on anymore and those things need to be gone forever," he tells Danielle.
But Danielle doesn't seem like that's what she wants in the long run. "Well, forever is a pretty heavy word," she says.
Danielle claims she has changed how she spends her money since she's been with Bobby. "Since I've gotten married to Bobby I've actually cut a lot back on a lot of random spending. I honestly haven't even had time to shop. I think the next chapter is going to be all about spending for the baby," she tells the Lifetime cameras in a confessional, "Smart spending but spending for the baby."
Don't miss Married at First Sight: Happily Ever After? when it airs Tuesdays at 10 p.m. ET on Lifetime.