What 'MAFS' Star Danielle Dodd Wants You To Know About Her Marriage with Bobby
Married at First Sight: Happily Ever After? star Danielle Dodd revealed there are good and bad things about having her relationship with husband Bobby Dodd play out on television for the masses to see. In Season 7 of the Lifetime experiment, Bobby and Danielle were the only couple to successfully remain married. On Happily Ever After?, they are expecting their first child together and moving into a new home. With Bobby eager to please Danielle, the couple rarely—if ever—fights. There are some viewers, however, who accused Bobby of taking on a majority of the work in the relationship.
In this exclusive Newsweek Q&A, Danielle talked about some of the misconceptions about her relationship.
Despite seemingly having a nearly perfect relationship, your marriage is widely criticized. What's your interpretation of this? We have seen a wide variety of opinions of our marriage ranging from highly skeptical to highly supportive. We realize that skeptics are only seeing a very small window into our world, and we think their opinions would change if they were able to see more of our daily lives.
Do you think people are jealous? Or do you think they don't understand that it's possible to communicate and disagree without fighting? We think that the rating game has taken over and skewed people's perception of how we view our relationship. While we did rate our marriage a 10, it was based on the effort we see from each other and not because we view ourselves as perfect or without the need for improvement. We have received so many messages from couples married 10, 20, 30 years and have managed to get through with NO fighting so it is nice to know there are people out there that can relate.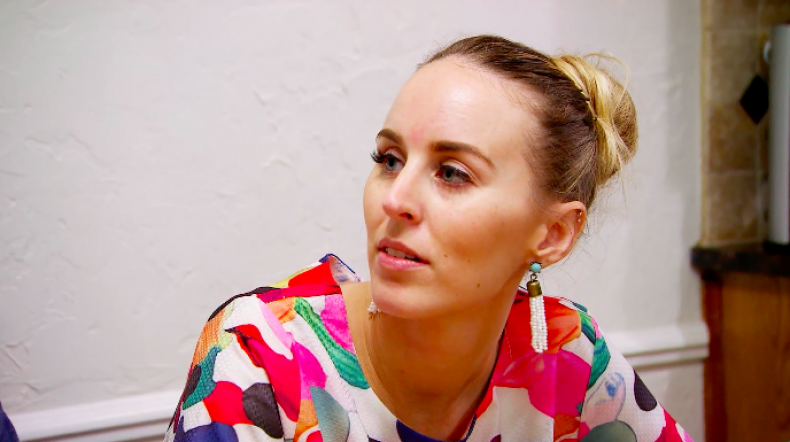 What are the negatives about being on MAFS: Happily Ever After? The biggest negative for being a part of this process is there is only 1 hour a week people get to follow our journey when there are so many more dynamics at play that people don't get a chance to see.
What are the positives about being on MAFS: Happily Ever After? The positives are definitely the support from the experts and the two other couples who know exactly what we are going through.
What's something you would like people to know about your relationship that you don't think they understand? That our relationship is not one-sided. While there are days or weeks where one is doing more than the other, both of us pull our weight to make our relationship and daily lives run smooth and strong.