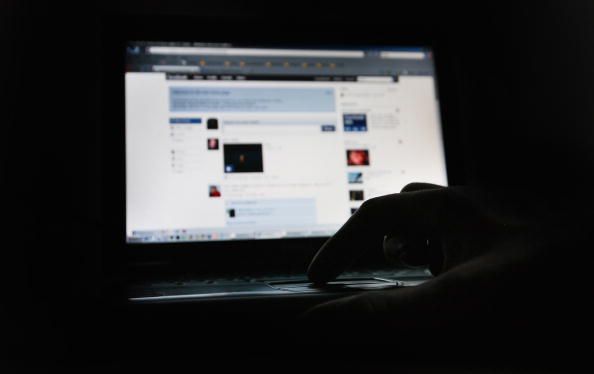 Danish authorities have charged more than 1,000 people—all but eight of them under age 25—with distributing child pornography for sharing a video of a 15-year-old girl and several boys engaging in sexual activity, Danish National Police announced Monday.
Those who were charged allegedly forwarded two video clips—one 50 seconds long, the other nine seconds—through Facebook's Messenger app. The teenagers were recorded in March 2015 engaging in sexual acts by two friends, who first shared the videos online. The exact content of the videos is unclear, but an account from the alleged victim in the Dutch newspaper Information said she was engaging in intercourse with a boy when four of his friends showed up.
"What happened then, she does not want to describe in detail," the publication reported.
After catching the clip, Facebook alerted the National Center for Missing and Exploited Children in the United States, which contacted Dutch authorities, who spent months identifying 1,004 users who had shared the footage by their IP addresses, phone numbers, and names, police said.
The videos allegedly showed a girl being penetrated with foreign objects, prompting some to charge she was being abused, according to The New York Times. She said she consented to sex but not the abuse or recording. She later told Information that one of the people who recorded her tried to use the videos for blackmail, telling her that she had to send nude photos to keep it from being shared.
"I tried to forget that evening," she told the publication in March 2016. "I knew that it was filmed, but I didn't realize they would think of passing the videos on to others."
Consensual sex between 15-year-olds is legal in Denmark, but sharing a video of it violates the country's child pornography laws. On Monday, 1,004 people were notified that they face preliminary charges for allegedly forwarding the clip. Prosecutors still need to decide whether they will press formal charges and take the case to court.
The suspects could argue they didn't know the couple in the video was under 18-years-old — the minimum age for legally distributed porn — in order to get the child pornography charges dropped. They would likely still be charged with distributing the clip without consent, according to The Times.
"This will ruin my life," Mira Bech, 19, who admitted to seeing and storing the video but said she did not share it, told the national television station TV2. "It's the world's most ridiculous case. I couldn't tell that the people in the video were under 18."
Those who are found guilty face prison sentences of roughly 20 days in prison, and will have a conviction on their record for at least two years, preventing them from becoming police officers or working with children, according to The Copenhagen Post.