What Really Happened to Kim Wall? Danish Inventor Offers New Information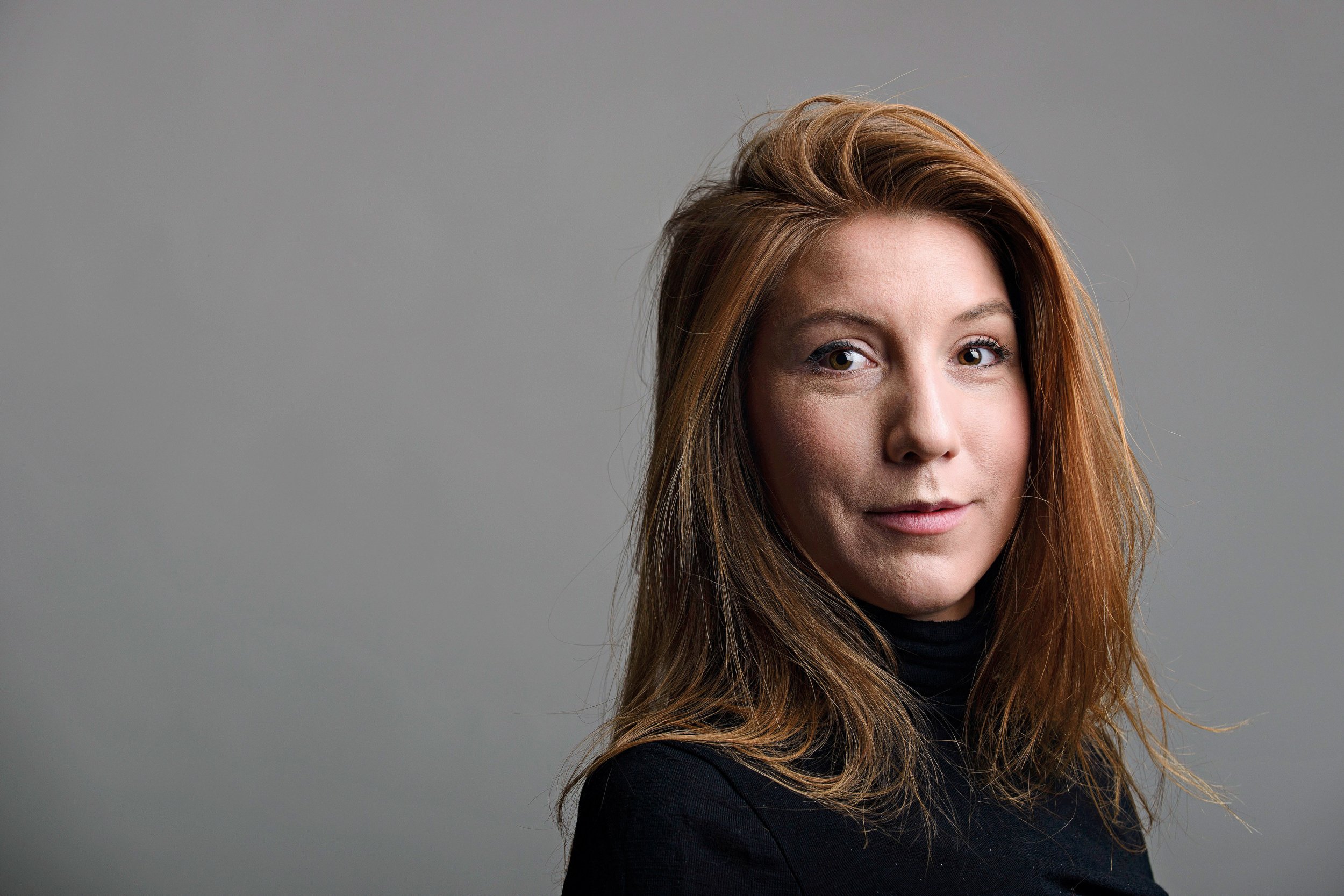 Updated | The man accused of killing Kim Wall has confessed to dismembering her body but has yet to reveal the exact circumstances surrounding the Swedish journalist's death.
Peter Madsen, a Danish inventor, has changed his story about how the journalist died on his homemade submarine.
Madsen has told police that the 30-year-old journalist died from carbon monoxide poisoning on his submarine while he was out on the deck, according to BBC. Earlier, he told authorities that he buried the journalist at sea after she hit her head on a submarine latch.
The 46-year-old pleaded guilty to the indecent handling of Wall's body but has denied killing her.
Wall was last seen in August after boarding Madsen's submarine for a story. Soon after, Wall's boyfriend reported her missing when she did not return from her trip with Madsen, who later said he purposely sank the submarine in suicide attempt. He was rescued by boat.
When asked about Wall, Madsen said he dropped off the journalist on an island, but police didn't believe his story and charged him. He then said that Wall had been involved in a "terrible accident."
Authorities charged Madsen with manslaughter after Wall's torso was found on a southern Copenhagen coast and pieces of her body tied to metal were discovered at sea.
Upon examination of her body, authorities said she did not suffer any trauma to her skull that would match the submarine hatch. They did find 15 stab wounds, mostly to her genitals. Authorities said Monday that they plan on adding more charges to Madsen's case, including sexual assault without intercourse.
"We're taking an approach that there exists a sexual motive," Copenhagen investigator Jens Moller Jensen told Swedish broadcaster SVT, according to the Associated Press.
During the investigation, police discovered videos of women being tortured on Madsen's computer in his lab. Police said the images on his computer were presumed to be real and included women being strangled and decapitated.
In court, Madsen denied that the images were his.
"They are the space laboratory's tools which have been used by everyone in the laboratory," he told the court.
Wall was a freelance journalist who traveled around the world and had her work featured in The New York Times, Vice and The Guardian. She had studied at the Paris-Sorbonne University, the London School of Economics and Columbia University.
Correction: An earlier version of this story misspelled the name of Kim Wall in a headline.