Danish Terrorist Used Facebook 'Memorialisation' Tool to Swear Allegiance to ISIS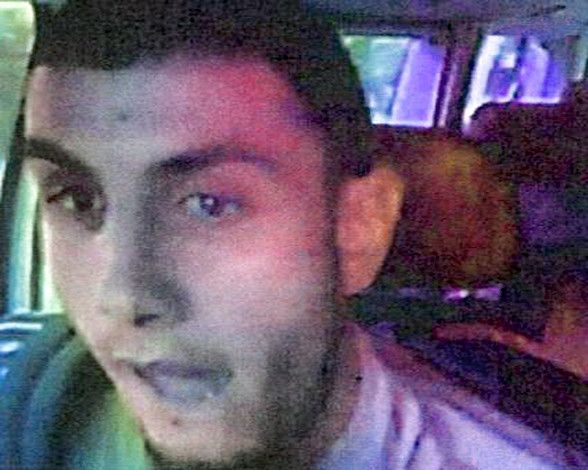 A Facebook 'memorialisation' page appeared for the Danish terrorist who killed two people in Copenhagen last weekend, displaying images and text pledging allegiance to Islamic State (ISIS). The tool, which allows users to turn their personal profile page into a memorial page, may have been used by the killer himself before the attacks.
The memorialisation tool is the predecessor of the new 'legacy contact' tool, which allows users to hand control of their account to another user in the event of their death, announced earlier this week.
Omar El-Hussein, 22, shot two dead in the Danish capital, firing rounds into a cafe where a debate on free speech was taking place and then driving to a synagogue where he killed his second victim. He was later killed in a shootout with Danish police.
But after the attacks, El-Hussein's account, on which he swore allegiance to ISIS and listed himself as an employer of 'Murder Inc', was still visible on Facebook until Monday and had been made into a memorial, with a 'remembering' epithet posted above his name.
Facebook's new legacy contact tool , which Facebook has confirmed works largely in the same way as the old memorialisation tool, was unveiled last week in the US, with plans to roll it out through Europe at a later date.
The chief difference between the old tool and the upgrade is that it allows a 'legacy contact', such as a family member or friend, to manage the deceased's account when they pass away, by accepting or declining friend requests and posting messages and pictures. The old tool allows a family member or friend to submit a request to have the deceased's profile page turned into a memorial, but does not allow a person to manage the account.
Facebook confirmed that El-Hussein's account had made use of the older memorialisation tool, which allows friends and family members to share memories of a person after they have passed away.
El-Hussein's account displayed el-Hussein's jihadi pseudonym — Abu Ramadan al-Muhajir — and included a 'remembering' epithet above his name. It is thought that it was added to El-Hussein's account last Sunday after his death, suggesting he had already set up the memorial in advance of the deadly attacks, or that someone else set it up for him. The page included a picture of a wolf baring its teeth and several posts swearing allegiance to ISIS.
According to Guy Van Vlierden, the author of the blog Emmejihad, which researches European jihadists and published a comprehensive summary of El-Hussein's Facebook page, digital memorial tools like these will probably not allow terrorists to make online shrines of themselves, due to swift action from Facebook: "With the current monitoring effort of Facebook, other pages will probably disappear at a same speed — i.e. before they can become some kind of shrine," he says.
But he says Facebook would not be in a position to track terrorists before they strike by monitoring the tool, because that would require them to activate the legacy contact themselves. "In the case of El-Hussein, I understand that a relative or a friend did it after he had died — as the application is intended. So, it didn't offer a chance to thwart his attacks", said Van Vlierden.
A spokesperson Facebook said they could not comment on individual cases, but that El-Hussein's profile was removed for breaking Facebook's terms of use on terrorism, although they could not confirm when exactly.
"Terrorist groups are prohibited from having a presence on Facebook and we don't allow people to post content in support of terrorist groups," the spokesperson said. "We make it really easy for people to report content of concern to them right across the site and we also work with governments and law enforcement agencies. Our policies and processes mean that we are maintaining effective control over content supporting terrorism on Facebook."