Danny DeVito 'Shrine' Discovered in Secret Chamber In College Bathroom: 'Leave an Offering For Our Lord and Savior'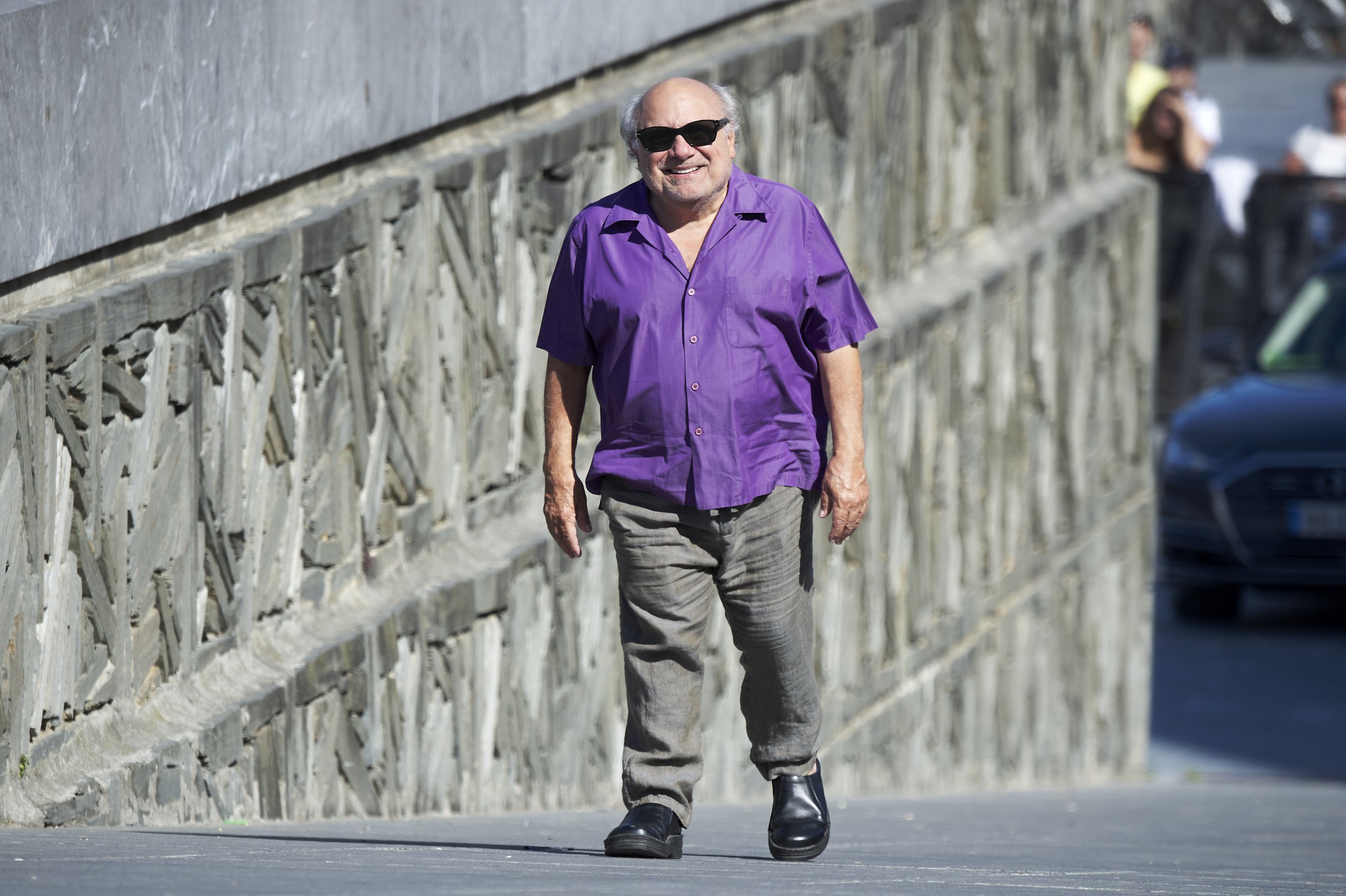 Intrepid students exploring a mysterious room previously hidden behind a college hand towel dispenser have found a "cavernous shrine" to comedian Danny DeVito.
A video posted to Twitter Sunday shows students investigating the dark, dank room lurking off a SUNY Purchase restroom. The light from their cellphones illuminates the graffitied walls and the paper-strewn floors of the secret chamber.
Nestled in a far corner—small but striking, much like the man himself—a cut-out of DeVito rises from a pile of assorted treasures including smaller icons, scraps of paper and an empty packet of cigarettes. "Leave an Offering for Our Lord and Savior, Danny Devito, Patron Saint of Trash Men," reads a note balanced amid the artifacts.
In the hit comedy It's Always Sunny in Philadelphia, DeVito's character Frank Reynolds wrestles under the name "Trash Man." "I'm the Trash Man! I come out, I throw trash all over the- all over the ring!" his character says in the episode "The Gang Wrestles for the Troops."
The age and provenance of the actor's shrine are not yet clear, but social media posts featuring the monument show dates back at least one month. Items surrounding the larger icon of the actor appear to change. On October 9, Twitter user Kait shared an image of the shrine featuring a whoopie cushion, religious texts, an old metrocard and a poster for a fashion event.
"@DannyDeVito yo. My college has a secret room that worships you. Come visit!!!!!!!!!" read Kait's tweet. User snootosphere shared further images of the shrine on Tuesday, showing before and after shots of the paper towel dispenser-cum-shrine entrance.
A tweet from the college sent Wednesday revealed the shrine has now been closed "for safety reasons." "The spirit of the shrine lives on," the message read, "[and] we hope it can be installed elsewhere."
SUNY Purchase, however, did invite the actor to visit his "super fans" at the college. Whether the actor has accepted the invitation remains unknown.
It's Always Sunny co-star Kaitlin Olson recently told Newsweek seeing DeVito naked was one of the funniest, and most alarming, parts of the show. "Frank all slimed up and squishing out of the couch naked was pretty amazing," she said, referencing an episode in which Devito hides in a couch during a party.