Danny K. Davis Says Women Must Be 'Protected' After Suggesting R. Kelly Could Be Redeemed
Representative Danny K. Davis on Tuesday appeared to walk back controversial remarks he made this week suggesting that R&B singer R. Kelly could be "redeemed" following his conviction for sex trafficking and racketeering.
On Monday, the Illinois congressman said Kelly was a "gifted" artist and that he could potentially be welcomed back by the city of Chicago after he was found guilty of racketeering, sexual exploitation of a child, bribery, kidnapping and sex trafficking.
"As an artist, one who...is gifted, I think he'll be welcomed back into Chicago as a person who can be redeemed," Davis said in a video published Tuesday by TMZ. "You know I'm a big believer in what is called second chances...so it all will really depend upon him."
The Democratic lawmaker, who represents a large portion of Kelly's hometown of Chicago, added that the musician should attempt to find "peace with his maker, peace with himself and reconcile with the universe for the acts that he may have committed."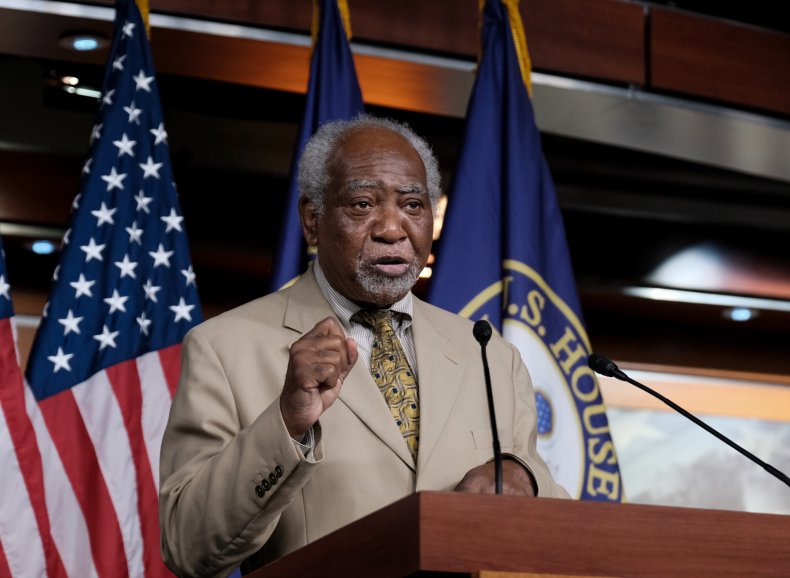 Davis' statement sparked immediate criticism from Kina Collins, his Democratic primary challenger, who called the comments "distasteful."
"This is beyond distasteful to the survivors whose voices were finally heard and have just started going through the healing process right now," Collins tweeted.
"I'm still shocked that @RepDannyDavis would choose today of all days to focus on 2nd chances for a serial abuser rather than uplifting survivors," she wrote in a separate tweet. "He's silent about attacks on our reproductive rights―attacks that disproportionately hurt Black women―but he has time for R Kelly."
But on Tuesday, Davis appeared to clarify his earlier remarks by stating that "women and children must be respected and protected at all times and at all costs," in a statement to The Hill.
"Kelly has been accused of criminal acts, gone through a court of law, been convicted, and must serve whatever time the court decides," Davis said. "Yes, he has lived in Chicago, I am a law and order policymaker; therefore, I am focused on trying to arrest the coronavirus, raising the debt limit, passing a budget, maintaining and rebuilding our infrastructure, feeding the hungry, meeting the health needs, taking care of children, and improving the quality of life for all."
On Monday, Kelly was convicted in New York on nine criminal charges— including one count of racketeering and eight counts of violating the Mann Act, a law that prohibits the transportation of women or girls for the purpose of prostitution or debauchery.
The R&B singer could now face life in prison, with a "mandatory minimum" sentencing of 10 years, according to the U.S. Attorney's Office for the Eastern District of New York (EDNY).
"Today's guilty verdict forever brands R. Kelly as a predator, who used his fame and fortune to prey on the young, the vulnerable, and the voiceless for his own sexual gratification," Jacquelyn M. Kasulis, the Acting U.S. Attorney for the EDNY said in a statement Monday.