'That '70s Show' Star Danny Masterson Charged With Rape by Force or Fear
Prosecutors on Tuesday are to start providing evidence to a judge in an attempt to prove that actor Danny Masterson should stand trial in the rapes of three women.
The That '70s Show actor was charged with three counts of rape by force or fear, to which he pleaded not guilty in January, in a Los Angeles County court. The rapes allegedly occurred in the early 2000s.
The 45-year-old has been free on a $3.3 million bail since being arrested in June 2020. He made his first court appearance in September of the same year.
A preliminary hearing is scheduled to begin Tuesday morning and Associated Press reports that prosecutors will present evidence that Masterson allegedly raped a 23-year-old woman sometime in 2001, a 28-year-old woman in April of 2003, and a 23-year-old woman between October and December of 2003.
The rapes are said to have occurred when Masterson was at the height of his fame when he played the character, Hyde, on the popular sitcom That '70s Show. Prosecutors say they took place at Masterson's home.
The allegations against Masterson caused his removal as a cast member from the Netflix series The Ranch in 2017.
If convicted, Masterson could face up to 45 years in prison.
Masterson's attorney Thomas Mesereau said his client "is absolutely not guilty and we're going to prove it" at a hearing in 2020. Mesereau also represented Bill Cosby and Michael Jackson in their sexual misconduct cases.
Newsweek has contacted Masterson's legal team for comment.
Meanwhile, the women who have accused Masterson of rape have said they have suffered "continued harassment" at the hands of the actor and the Church of Scientology, of which he is a member.
He is also facing a 2019 civil lawsuit from four women, including his accusers in the criminal case, who say that Masterson and the Church of Scientology engaged in stalking, physical invasion of privacy and a conspiracy to obstruct justice among other allegations.
In December, a judge ruled that this lawsuit must be settled in mediation within the Church of Scientology.
Masterson's attorney Andrew Brettler said of this ruling: "This was absolutely the correct result. We look forward to arbitrating the claims, as the Court directed."
The court set a status conference for the arbitration on June 30.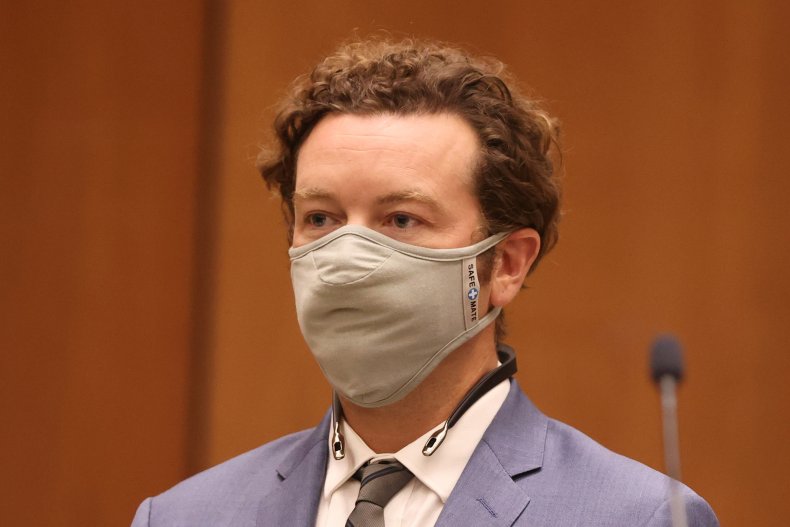 Correction, 05/18/2021, 4:40 p.m. ET: This story was updated to remove an incorrect description of an accuser.