Danny Masterson Rape Accusers Say They've Suffered Scientology 'Harassment'
The four women who have accused Danny Masterson of rape have said they have suffered "continued harassment" at the hands of the actor and the Church of Scientology of which he is a member.
The That 70s Show star was charged Wednesday on three counts of rape that took place between 2001 and 2003. If convicted, the 44-year-old could face up to 45 years in prison.
In a statement from the plaintiffs released on their behalf by lawyer Robert Thompson, the women said they were "victimized and raped" by Masterson and have been striving for "justice, accountability, and truth."
The statement, per Huff Post, continues: "Instead, we were subjected to continued harassment, embarrassment and re-victimization by Masterson and the Church of Scientology, which has only worsened since they learned we were cooperating with authorities."
The women said they are "thankful" to the Los Angeles County District Attorney's office for "finally seeking criminal justice against Masterson after a three-year investigation."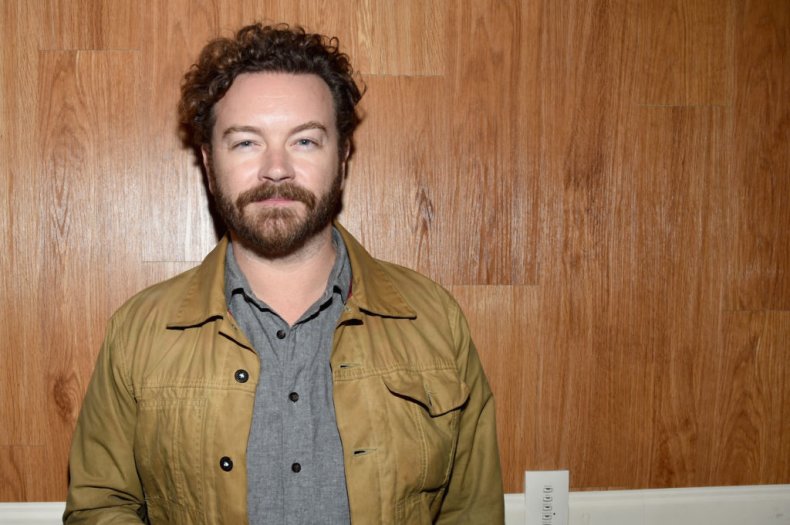 Two of the four plaintiffs have chosen to remain anonymous. The other two—Chrissie Carnell Bixler and Marie Riales—were ex-girlfriends of Masterson.
The statement concludes: "We are confident that the truth will be known and hope that the charges filed today are the first steps in this long journey of healing, justice and holding those that victimized us accountable."
According to the complaint, Masterson allegedly raped a 23-year-old woman between January and December 2001. The in April 2003, he allegedly raped a 28-year-old woman, and then a 23-year-old woman between October and December.
All three alleged crimes are said to have taken place at Masterson's home in the Hollywood Hills. An arraignment hearing has been scheduled for September.
"Mr. Masterson is innocent, and we're confident that he will be exonerated when all the evidence finally comes to light and witnesses have the opportunity to testify," Masterson's attorney Tom Mesereau, who also defended Bill Cosby against sexual assault charges, said on Wednesday in a statement.
"The people who know Mr. Masterson know his character and know the allegations to be false."
A report by Huff Post also states that at least three of the women who have accused him of rape were also Scientologists. The organization is known for covering up accusations of misconduct leveled against its members and reporting another member to authorities is referred to as a "suppressive act" which can lead to expulsion from the church.
Bixler said in January that she was stalked by members of the Church of Scientology. Her husband, Cedric Bixler-Zavala of musical group The Mars Volta, also claimed Scientologists fed their dog rat poison hidden inside a piece of raw meat.
Masterson was fired from Netflix comedy The Ranch in 2017 when he was accused of sexual assault.