Who is Bijou Phillips, Danny Masterson's Wife? Netflix Fires Scientologist Over Rape Allegations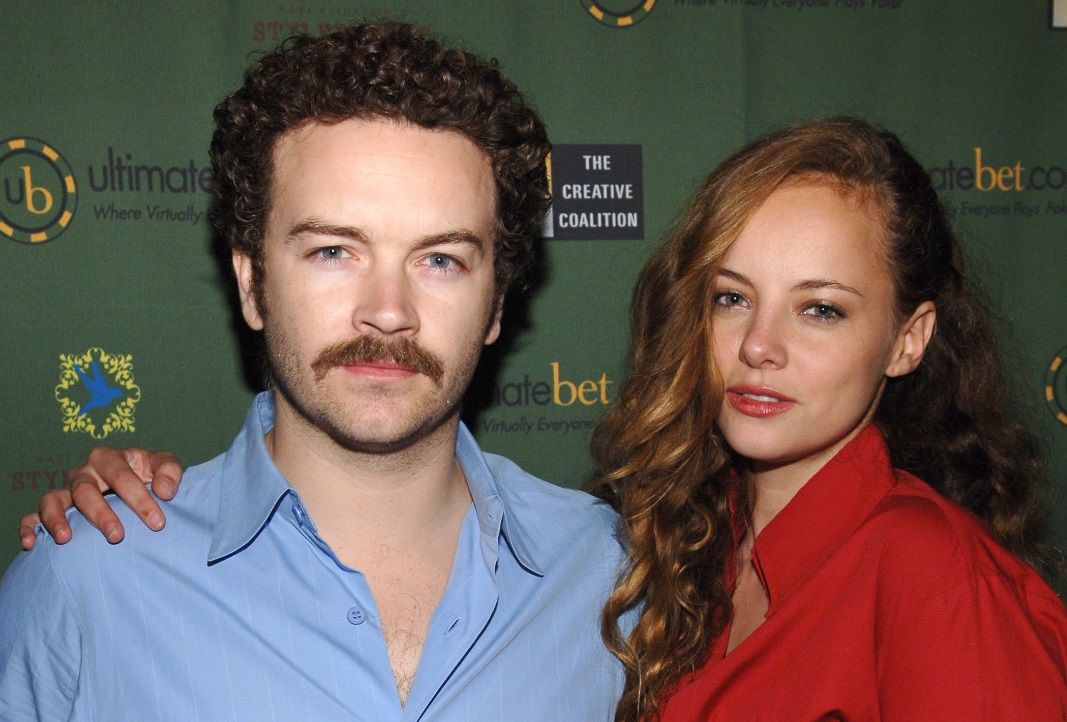 The Ranch actor Danny Masterson was fired from his new series Tuesday, the day after Netflix executive Andy Yeatman naively told one of Masterson's accusers he "did not believe" the rape allegations against the actor. While Masterson denied the accusations, wife Bijou Phillips remained silent.
Hours earlier, she posted a picture of herself with a Snapchat filter and captioned the image, "Rabbit."
Phillips, who is arguably best known for being the daughter of John Phillips, of Mamas and Papas fame, and the half-sister of Mackenzie Phillips, is a model, singer and actress. Her films include Almost Famous (2000) and The Bridge to Nowhere (2009), where she met Masterson.
In February, Phillips was diagnosed with kidney disease. "Bijou was born with small kidneys and has been quietly dealing with kidney disease for the last five years, including being on the transplant list," Masterson's rep told Entertainment Tonight Online. "In an effort to heal her body she has led a stress-free life with a vegan diet, which eventually wasn't enough, and she's been privately having dialysis."
The statement added: "She recently found out one of her friends is a match and is optimistic that she will have a transplant soon."
Phillips reportedly felt ill and had a fever, so she was rushed to Santa Barbara hospital where they discovered she had a kidney infection, sources told TMZ in 2017.
She matched with a donor the following month and took to Instagram to write a lengthy post. "My donor is a dream come true, such an amazing guy, so kind, he blows me away everyday! Three years ago he heard people were getting checked and he called, but he kept calling and going in and getting tested! He rolled with the punches from day one and the struggles to get insurance to approve it," she wrote in part of the message. "It's been a wild ride. Fate finds you, he is a perfect match."
By April, she received a kidney implant and was recovering.
"My lady has been slowing dying for the past 7 years of an incurable kidney disease. She was given the gift of an encore by a tall angel. Our daughter will have a mother. We do not take lightly how incredibly fortunate we are. 100 percent successful transplant," Masterson wrote on Instagram. "Now the real work begins for her to silence any chance of rejection. Our deepest gratitude to a perfect transplant team. And a life owed to a tall drink of water. Sláinte!"
He posted a black-and-white picture of Phillips with her donor, who was not identified.
The couple married in 2011. They welcomed their daughter, Fianna Francis Masterson in 2014.