Actor Danny Trejo Donates Food to 800 Families of Frontline Workers
Danny Trejo has donated food to the families of 800 frontline workers for the holidays in a move that is being widely praised. The Machete actor, 76, is spearheading the socially distanced drive-through event at the East Los Angeles Civic Center.
Trejo, who owns his own food business, Trejo's Tacos, gave away food bowls from the restaurant. L.A. County Supervisor, Hilda Solis, was also on hand for the donations.
"This year has been very difficult for many of us, including most of our friends in the hospitality industry. These donations not only provided for the most vulnerable but helped keep our doors open. We are grateful for the opportunity to continue to serve our community. Thank you from the bottom of our heart," Trejo's Tacos said in an Instagram post.
Trejo also partnered with the Everest Foundation, a non-profit organization dedicated to providing opportunities for the advancement of innovation in medical education and research.
"During this difficult time, we want to give thanks to the East L.A. Community, especially our front-line workers that surround that facility, by spreading some joy this holiday season," said Dr. Michael Everest in a statement per NBC Los Angeles. "We are grateful to be working with Trejo's Tacos to, once again, give back to such an important community."
Trejo is known for his roles in films such as Desperado, Con Air, Heat and Spy Kids.
He has a number of restaurant locations in Los Angeles and a cookbook of the same name that was recently released.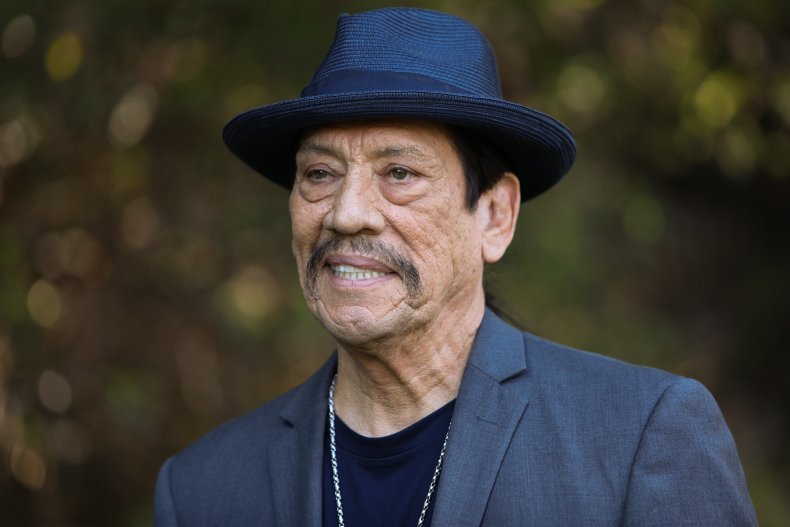 The actor also recently urged those with addiction issues to get help in a PSA where he reflected on his own 52 years of sobriety.
"I got honest. I got clean. You can too," Trejo said in the TV ad campaign for treatment center CRI-Help, via The Hollywood Reporter.
"From the first time I used, I thought it was a party. More booze, more dope, just more," he says in ad. "But then I got tired. Tired of running from my problems. Tired of fighting. Then, I made a decision. I wanted off this ride. Out of this cage. I wanted my life back. When you fall down, get back up. I know you're tired of falling down.
"The program saved my life," Trejo said of the CRI-Help program. "Everything good that has happened to me has happened as a direct result of helping someone else. You don't have to suffer anymore. There is hope. If it can happen for me, it can happen for you. I got honest, I got clean, you can too!"