Danny Wylde: Ex-Porn Actor Christopher Zeischegg on Why #MeToo Should Include Sex Workers
For eight years, Christopher Zeischegg's identity was almost entirely wrapped up in his alter ego. To millions of viewers he wasn't Chris, but porn star Danny Wylde.
In 2013, he quit the industry after doctors warned him he risked causing permanent damage to his genitalia if he continued taking erectile dysfunction drugs to enhance his sexual performance.
Now a writer, Zeischegg has released a book of short stories recounting moments from his porn career entitled Body to Job. It covers topics from pro-porn activism to his disenchantment with adult entertainment by the end of his career.
Newsweek spoke to Zeischegg about his experiences, why sex workers must feel welcomed by the #MeToo movement, and the biggest misconceptions people have about adult actors.
What sort of films did you act in?
I was very versatile. I did everything from vanilla romance films to rough BDSM scenes, as both a dominant and submissive.
Why did you decide to stop?
Like most male porn performers, I used erectile dysfunction medication as a performance enhancer. For most of my career, I used Cialis. But I dabbled in other medications, like Viagra, Levitra, and occasionally injectibles like Bimix.
I ended up in the Emergency Room three times for priapism [when the penis does not stop being erect for a long period of time] over the course of my career.
At best, priapism is uncomfortable. At worst, it's frightening. It's strange to have no control over a bodily function associated with arousal.
The three times I went to the hospital for treatment my erection lasted for hours. My penis had to be bled out with a giant needle: a shunt. The doctors used a local anaesthetic, but it was still painful and somewhat horrifying to watch.
A doctor told me, during my last hospital visit, that if I kept using the drugs, I could risk long-term damage to my penis. I quit performing the next day.
It was a difficult decision. Performing was my only source of income at the time, and one of the only job skills I believed that I was good at. In many ways, I had to start over with my professional life.
What is the biggest misconception people have about adult performers?
The misconception I run into the most is that porn performers are always available for sex. There's a certain breed of fan that seems to hold on to this belief. I think most sex workers are inundated with these kind of absurd requests for sexual services via email and social media, and in real life too.
Socially or politically speaking, I think there's a misconception that most porn performers are coerced, physically or otherwise, into their line of work.
You say that there is a misconception porn performers are always sexually available. Do you think the industry needs its own #MeToo movement?
Sure, there are some rotten apples when it comes to directors and producers. Certainly there are those who are guilty of sexual harassment within the industry. But I was referring mostly to fans, consumers, and people outside of the industry.
Several years ago, there was a wave of performers that came out about sexual harassment and rape within the industry. I even saw some recent waves within the gay side of the industry.
So I'm not sure that porn has been left out of the #MeToo movement. I think it doesn't get as much coverage, and that probably has to do with the cultural stigma against sex workers.
Read more: Will Al Franken's misdeeds put more women in Congress? How #MeToo could change politics
For example, there was a recent tweet by the comedian, Chelsea Handler, that went viral. And it went viral because of people in leftist and progressive circles.
The tweet was a critique of Donald Trump that equated child molestors, wife beaters, and Russian hackers with porn stars. I think it just goes to show how a lot of people on the left, who support #MeToo and other "progressive" movements, still look down on sex workers.
When a movement like #MeToo gains enough momentum, it becomes a matter of mainstream consensus. But when you see who gets put in the spotlight, it's predominantly affluent people in the media. They're not sex workers and they're not other vulnerable portions of the population.
There is a divide between those who argue that porn is an industry that empowers people and it is a choice for performers make to enter it, and those who see porn actors as victims. Where do you stand?
I probably stand in the middle. I'm sure that it's empowering for some people. At one point, I might have even claimed that I felt empowered.
In my opinion, porn has gone through a huge transformation. I came in at the end of the internet porn bubble. PornHub didn't exist at the time. Porn wasn't as normalized. Producers and performers were making a ton of money. But there was a massive stigma around it. There was barely any support for sex workers in the mainstream media.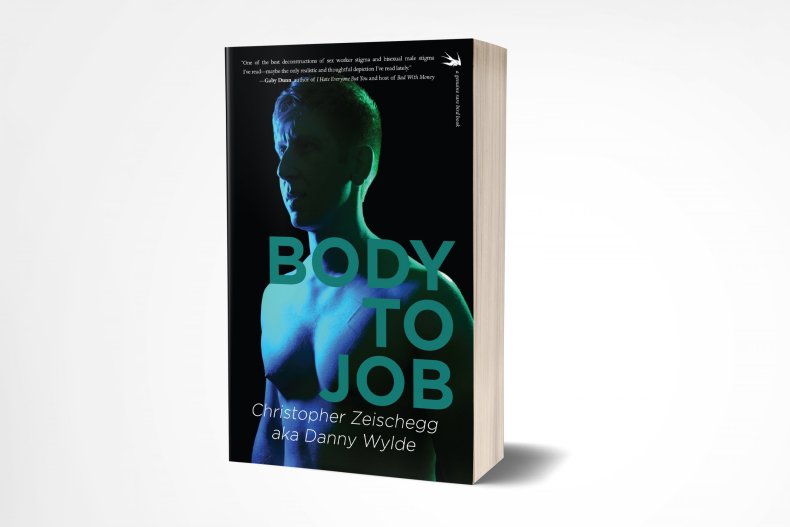 So the trade-off was something like: "People will think you're a dumb hooker, but at least you can make enough money to buy a house."
Now, there are young men and women getting into the industry who grew up on free tube porn. They want to do this job. It seems like a viable option. But they don't realize how disrupted it has become, and how much harder you have to work to make a basic living.
So I don't think porn performers are victims. Especially now. Most performers are coming into the industry with a very real desire to be a part of it. But there's much less money to be had, and there is still a real stigma, even if it's not as great as it used to be. It's hard to do porn and then move on into a more traditional career.
What do you mean by porn being "disrupted"?
When I first got into the industry, porn performers could focus on being only performers. They didn't need to know how to shoot camera or edit. They didn't need to know how to work with various video formats and codecs, and to upload content to a variety of websites for monetization.
When PornHub came on to the scene, everything changed. Porn companies that relied on subscription sites and DVD sales began to fail. That meant a lot less work for performers. That meant that performers had to find other means of income if they were going to make a living from porn and sex work.
How did leaving porn make you rethink your identity?
I think I had to first go through a period of depression and coming to terms with a loss of identity. I didn't realize how much of my identity was tied up with being a porn star until that part of my life was taken away.
Coming out the other side, I feel like I've learned to take myself less seriously. Or at least, I'm less wrapped up in my identities. These days, I put a lot of effort into writing, music, and "art."
But these are things that have a very small audience and that don't produce the same kind of feedback loops as porn. I can't get so wrapped up in my relationship to the material, or I'll keep thinking of myself as a failure.
It's very possible that, out of all the things I do in my life, I'll be most well-known for porn. I mean, there are videos of me on PornHub that have millions of views.
And I'm naked, making stupid faces, and sometimes spreading my ass open in these videos. How can I take that seriously? It's funny. It's "whatever." I have to move on with my life, and think of porn as this weird and sometimes wonderful experience I went through.
Body to Job is out now.