Danske Bank Whistleblower Will Give Department of Justice Information on Massive Russian Money Laundering Scheme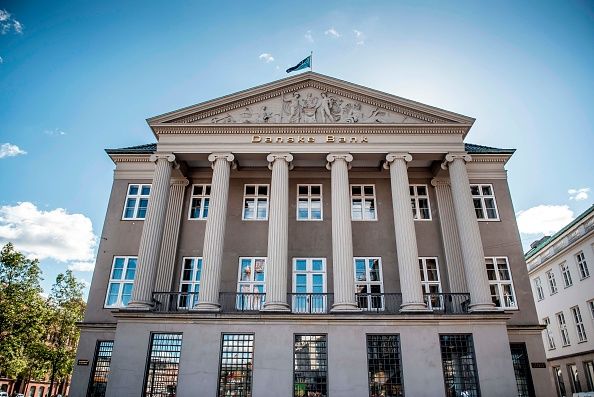 The whistleblower who called attention to what could be the biggest money laundering operation in history has been given the green light to testify in front of the European Parliament, according to his lawyer.
Howard Wilkinson, the former head of trading for Danske Bank's branch in Estonia, was instrumental in uncovering a Russian money laundering scheme that involved a company with ties to Russian President Vladimir Putin's cousin. In 2013, Wilkinson alerted Denmark's largest bank that members of Russia's security forces, the FSB, were using the bank's branch in Estonia to launder billions of dollars. But the British bank official was required to stay silent because he had signed a nondisclosure agreement with his former employers. Now, however, Danske Bank has signed a partial waiver that will allow Wilkinson to testify publicly.
"Mr. Wilkinson has been granted permission to testify before the European and Danish Parliaments, and to provide information to the U.S. Department of Justice, and the U.S. Securities and Exchange Commission concerning the money $230 billion money laundering scheme for which Danske Bank participated in," Stephen Kohn, Wilkinson's attorney, said in a statement on Monday.
"The waivers from Danske Bank are too little, too late. The people of Denmark and all of the countries impacted by the Russian money laundering scheme had a right to know about Mr. Wilkinson's concerns back in 2014. The Bank must immediately issue similar waivers to every Danske Bank employee who signed similar agreements. Every witness to the Danske Bank money laundering scheme must be freed from all restrictions on testifying regarding these crimes," Kohn continued.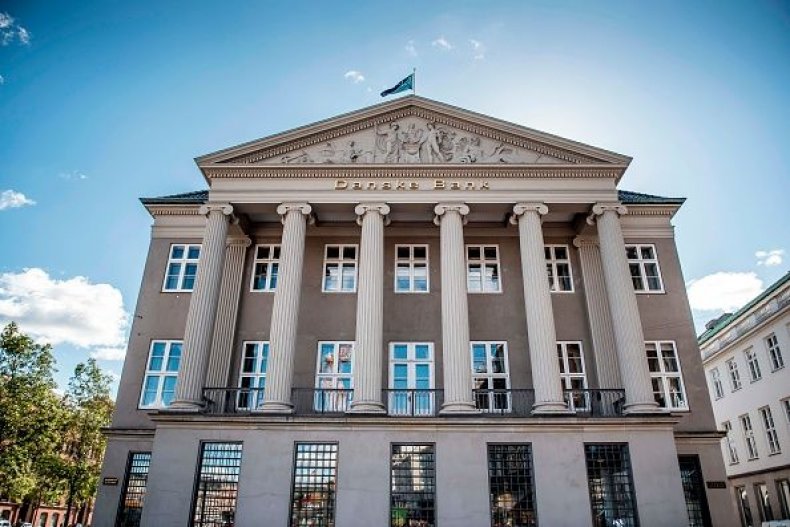 Danske Bank reportedly closed around 20 accounts linked to the money laundering scheme in 2013, and last month the bank publicly concluded that it had been used to launder money from former Soviet countries that was likely obtained through illicit means. The bank's CEO has resigned and its stock value has plummeted. But experts say it is likely that the bank knew that the crimes were taking place long before they shut the operation down.
"I do find it all darkly amusing that between the internal anti-money laundering audit group and the external useless big account firm that their 'best in class anti-money laundering division' missed over $200 billion dollars. Two hundred billion dollars is roughly the size of Greece's or New Zealand's entire GDP. It is an enormous sum of money," Burke Files, an international financial investigator who has been following the case, told Newsweek.
"I am certain senior management of the bank knew what was happening. The Estonian branch was generating a majority of the bank's profits. The volume of wires was so large they were processing a wire out of Russia almost every 90 seconds," Files continued.
Files said he's certain that the European Central Bank turned a blind eye to the transactions, about which Russia's Central Bank allegedly warned Danske Bank, because it viewed them as a convenient way to drain money from Moscow. The sums of money laundered through the bank are greater than all of Russia's annual commercial transactions.
Last month, Danske Bank released a report on its internal investigation into the scheme and concluded that the trouble had arisen when the Danish entity absorbed Finland's Sampo Bank in 2007.
"In 2007, shortly after completing the acquisition of Sampo Bank, Danske Bank had a real opportunity to conclude that the Non-Resident Portfolio involved suspicious activity not caught by anti-money laundering procedures at Sampo Pank in Estonia," the report reads.
"In 2007, the Estonian FSA came out with a critical inspection report, and at the same time, Danske Bank at Group level received specific information from the Russian Central Bank, through the Danish FSA. This information pointed to possible 'tax and custom payments evasion' and 'criminal activity in its pure form, including money laundering,' estimated at 'billions of rubles monthly.' However, Danske Bank missed this first real opportunity."