Several Killed When Tourist Cruiser Smashed by Larger Boat Capsized and Sank During Evening Cruise in Budapest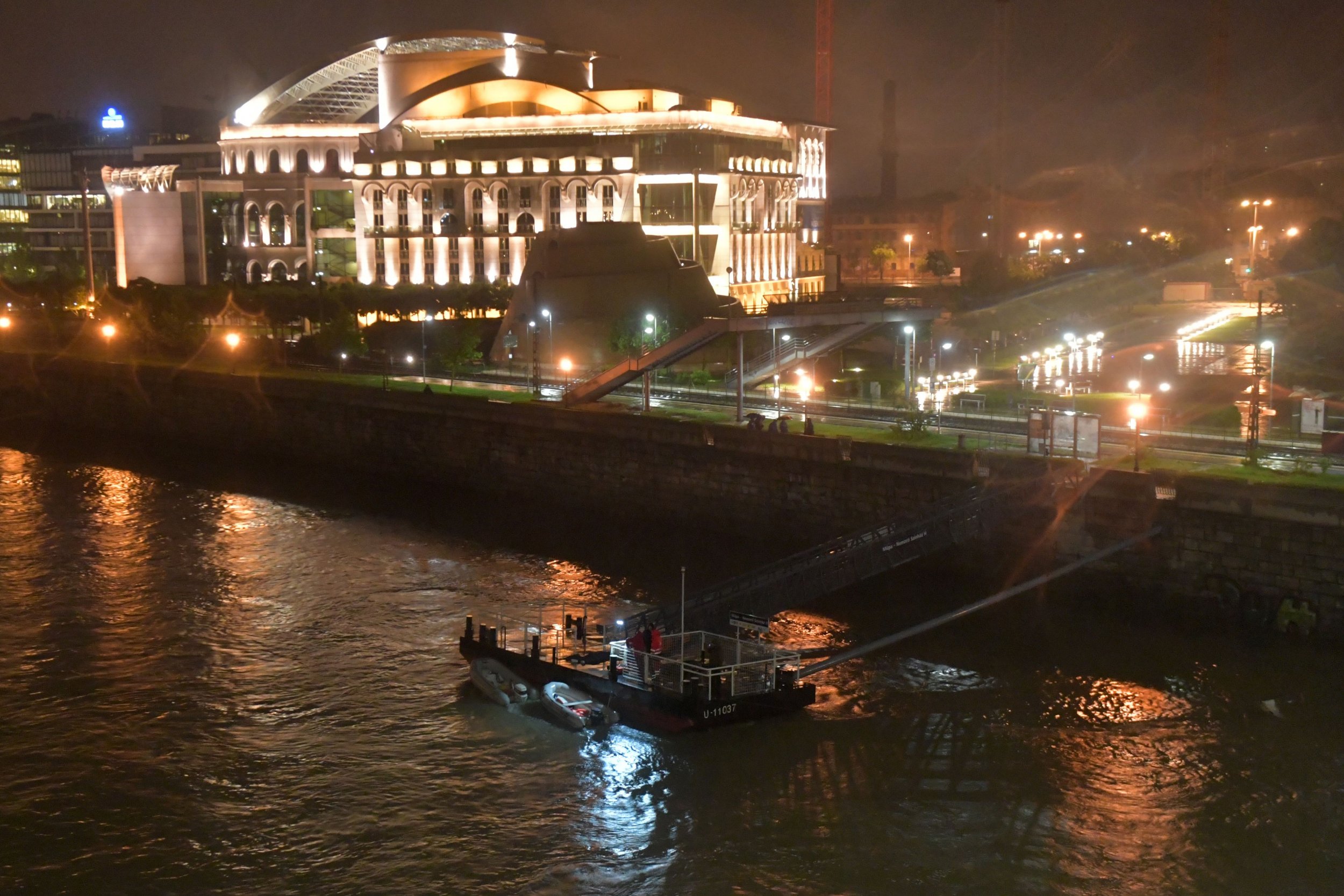 At least seven people died and 19 remain unaccounted for after a boat carrying tourists on the Danube River capsized in Budapest, Hungary.
Hungarian news agency MTI reported that 30 of the 35 people aboard the Hableany (Mermaid) boat were tourists from South Korea, along with two crew members from Hungary and three tour guides.
The vessel, which has two decks and can host up to 60 passengers, reportedly collided with a much larger ship at around 10 p.m. local time on Wednesday (3 p.m. ET). After the impact, which occurred in the section of the river close to the Hungarian parliament building, the Hableany then capsized.
A spokesman for the local ambulance service told Hungarian state television that 14 people were pulled from the water. Seven of them were dead, while the other seven were in stable condition but suffering from hypothermia.
According to a statement from the South Korean foreign ministry, all the people recovered from the Danube were South Koreans.
However, a spokesman for the travel company that booked the tour told reporters during a press conference in Seoul, South Korea, that a six-year-old child was among the missing passengers.
The Danube's cold waters are making rescue efforts complicated for the teams of divers that had been mobilized in the aftermath. A rescue diver told MTI that water temperatures were between 50 and 54 degrees Fahrenheit.
Heavy rainfall over the last few days caused the river, which flows through Budapest and is a popular attraction with tourists visiting the Hungarian capital, to swell. In turn, that caused strong currents, which are believed to have dragged passengers several miles downstream from central Budapest.
Reuters reported that Hungary's National Ambulance Service mounted searches along a stretch of the Danube downstream from Budapest and further south in Hungary. Authorities have also halted all river traffic on that section of the river.
Aside from divers, boats, spotlights and radars have deployed as part of a massive rescue operation. Seoul is sending a team of 33 officials to Budapest, including an emergency rescue team and military specialists.
"What's most important is speed," South Korea President Moon Jae-in was quoted as saying by Reuters. Moon held an emergency meeting and said Seoul would work with the Hungarian government to investigate the causes of the accident.
Panorama Deck Ltd, which owns the boat, said it had been part of its fleet since 2003 and was regularly maintained. "We are mobilizing every resource we have to protect human lives," the company said in a statement released to Hungarian state media.