Netflix Canceled 'Daredevil,' Not Marvel, Series Star Says
Marvel's Netflix shows aren't going down quietly. The mystery behind why three of the five Marvel shows on Netflix were canceled is still being pieced together by all parties, and the latest clue to the puzzle comes from series star Amy Rutberg.
Rutberg plays Marci Stahl, and she told Inverse last week that she thinks the cancelation was "purely a Netflix decision." She said her Marvel contacts were "very surprised" and "any of the rumors that it was a Marvel decision are wrong."
The information, she said, comes from personal conversation she had with Marvel executives. "They were surprised," she continued. "We heard rumors we would start production as early as February 2019. It's a little unusual to be that far ahead in the planning and cancel the show, which makes me think Netflix was laboring over whether or not to cancel it."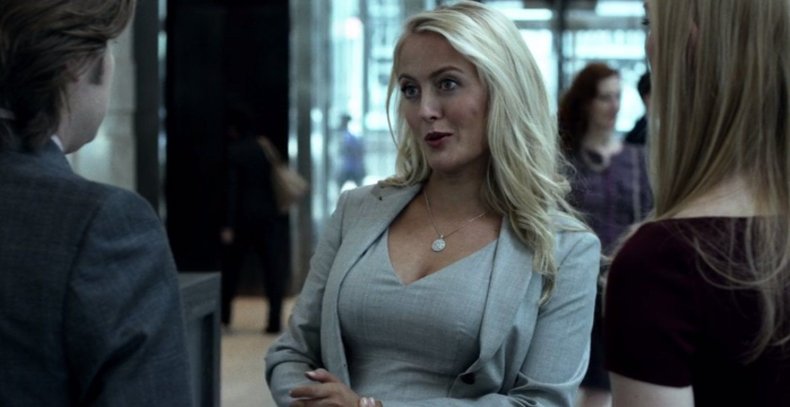 Rutberg's statements are in direct opposition with the popular assumption that Marvel canceled its Netflix shows because of future plans for the characters on Disney + or because of the inherent competition the shows would create between the two streaming services. However, it appears it could be the other way around with Netflix acting on its own.
If Rutberg's statements are true, Netflix may have believed the cancelation to be in its own best interest. Marvel's shows on Disney + (which already include shows about Loki, Scarlet Witch, and Winter Solider/Falcon) would directly compete with Netflix for viewers, and many analysts believe there is a declining viewership for Marvel's Netflix shows anyway. Netflix may have foreseen a financial loss due to big production budgets and decided not to continue.
Jessica Jones Season 3 and The Punisher Season 2 are still expected to release on Netflix in 2019, though their renewals do not seem promising given Daredevil was the first of the shows to premiere and widely considered the best and most popular of the five.
Rutberg said she expected Daredevil to run at least five seasons and corroborated a Variety report that stated Marvel's contract with Netflix blocks any of The Defenders characters — Jessica Jones, Iron Fist, Luke Cage or Daredevil — from appearing in non-Netflix content until 2020.
Charlie Cox, the Daredevil s tar who gave Marvel's Netflix shows its strong start, only recently opened up on the cancelation. He told Entertainment Weekly he was "saddened" by the news, but was careful with his words. "I just want to make sure I don't give any false hope," he concluded. He said he would love to play the character again, but also admitted, "I don't know how this would happen ... maybe one day we could pick up the baton and do it again."
Why do you think Netflix would cancel Marvel's shows? Sound off in the comments.