It's the Monday following Daredevil Season 3's weekend premiere on Netflix, which means only one thing: it's time to talk about all the cliffhangers. Between Bullseye, the future of Nelson & Murdock and Sister Maggie, there's tons of questions left for Daredevil Season 4 to answer (if there is one). Obviously, spoilers ahead.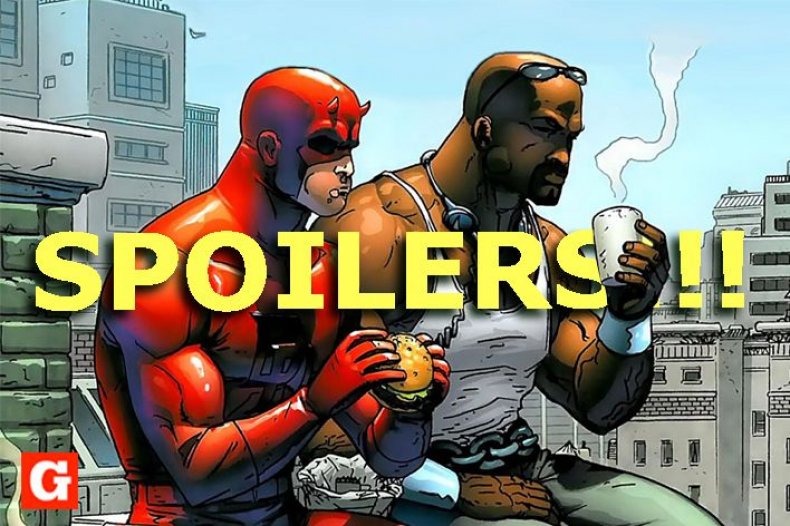 What's next for Dex?
Dex left paralyzed on the floor after Wilson Fisk broke his spine. But there's good news for Dex. There's a doctor willing to infuse his spine with a metal called cogmium, according to the last scene of the series. What new abilities will he get next? (On top of his insane ability to chuck objects at people with high accuracy, of course.)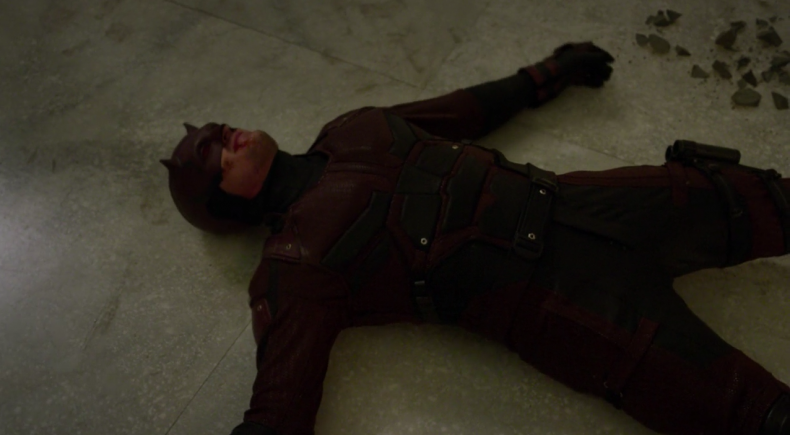 Who is Dr. Oyama?
It's safe to presume that final scene contains at least a small jump in time. How does Bullseye come across this Dr. Oyama in the first place? Perhaps he's someone he met in his military days? And if Dr. Oyama is conducting this experiment on Bullseye, has he had any other patients?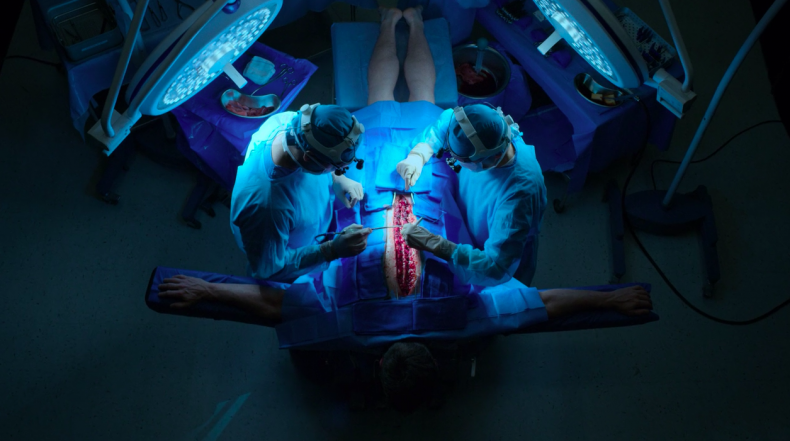 What's Bullseye's agenda?
After Dex gets better, who will he want revenge on? Fisk killed his "north star" Julie, so he'll likely seek him out. But then again, Daredevil caused this whole commotion to begin with. If Dex goes after Fisk in prison, Daredevil will have to intervene and we'll have ourselves another three-way battle.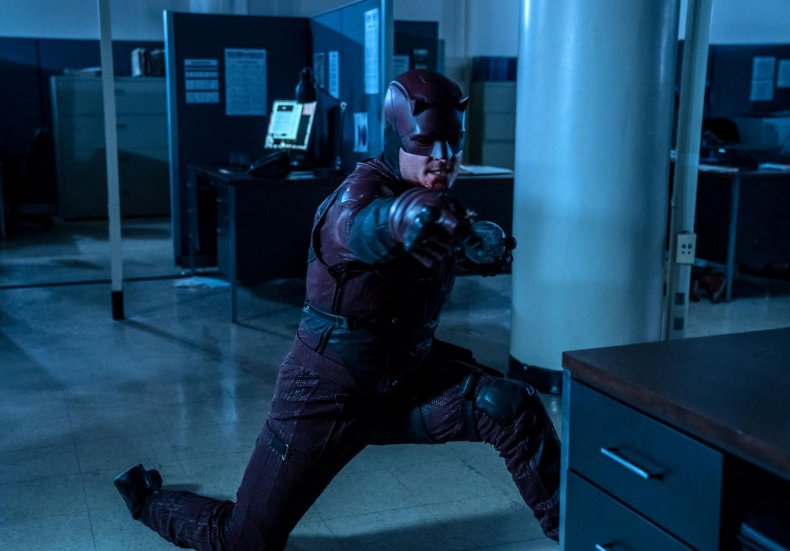 What's Sister Maggie's future?
Father Lantom was a strong influence in Matt's life, but he was killed by Bullseye. What does this mean for Matt's local church? Whatever the case, let's hope we'll see Sister Maggie and Matt's relationship continue to develop. We learn she has postpartum depression and chose to exit Matt's life in favor of the church, but we don't really know what she's been up to all these years.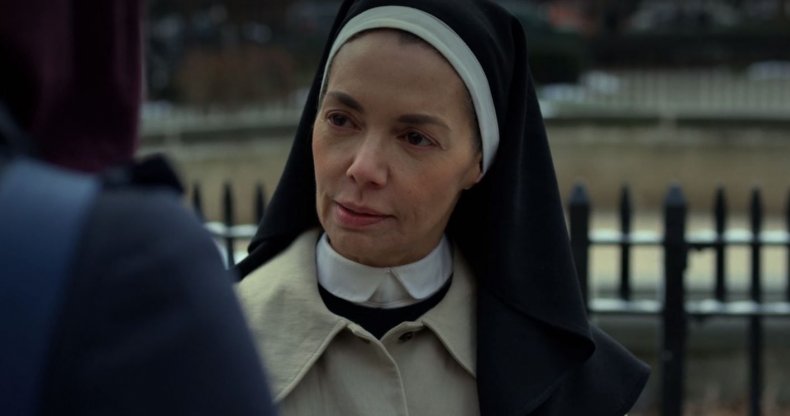 Is Nelson, Murdock & Page a real thing?
Are they serious about this new firm, and what does it mean for Karen's journalism career? Foggy will also need to quit his high-paying job and Matt must be broke as hell at this point. Who will be their first client?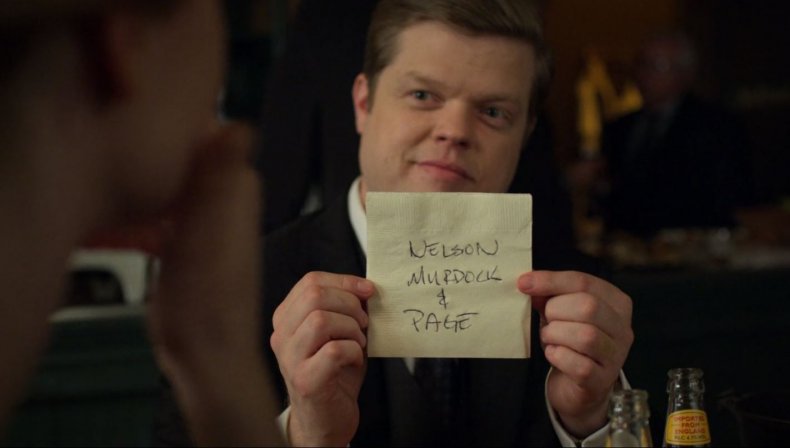 How will Blake Tower rebuild the city?
How will the city rebuild its law enforcement? Pretty much all the city's officials were coerced by Fisk. Some of these duties fall under D.A. Blake Tower's jurisdiction. Will Foggy help make sure the rebuild goes down smoothly? At least Detective Brett Mahoney isn't dead...he's one of the good guys.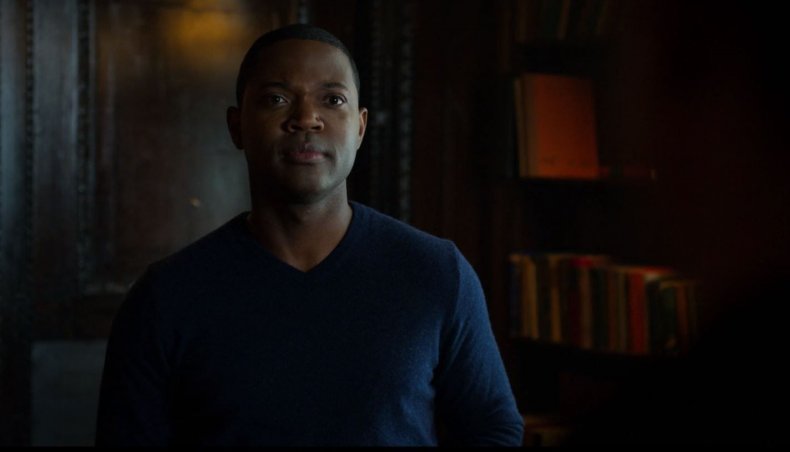 What's up with Karen's father?
Karen's origin episode went by so fast, and there's one living member of her family: her father. What's his deal? Karen made a lot of mistakes (she accidently killed her brother in a car accident while she was high on cocaine). But her father took advantage of Karen after her mother died from cancer. She was tasked with running the near-bankrupt family diner and her hard work was constantly overlooked. Her father blames her for everything, but is there any chance they can rekindle their relationship?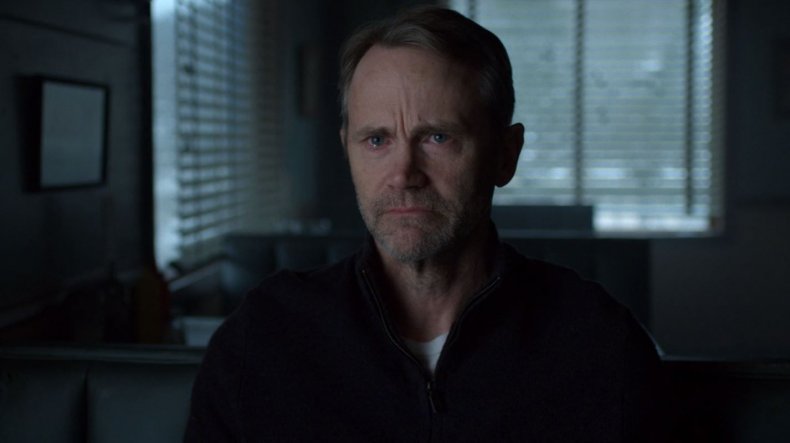 Is Kingpin still behind bars?
Fisk's last stint in jail didn't exactly work out. He not only helped The Punisher escape, but he managed to weasel his why out above the law with the help of the FBI. What will Nelson, Murdock & Page have to do in order to keep him there? Even if he never gets out, there's a chance he could still be running criminal underworld form behind bars. There's also a chance that his wife Vanessa, who loves the gangster lifestyle just as much as he does, could run things from the outside.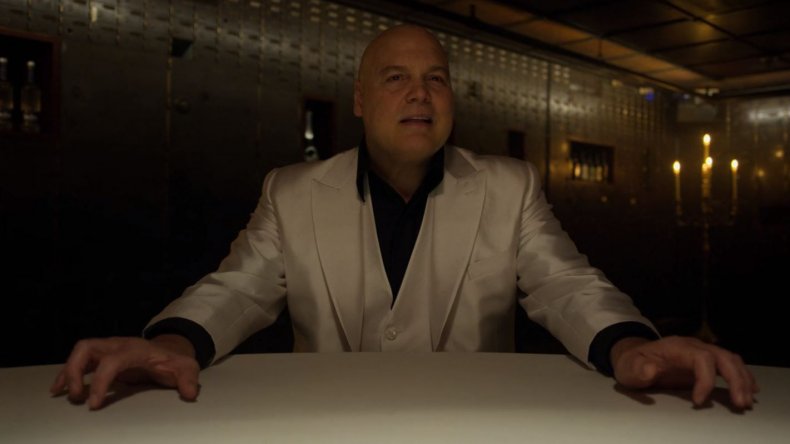 Where's Felix Manning?
Daredevil tied a rope to Felix's foot and threw him off a building to get info on Fisk. But this guy was Fisk's top "fixer." It's hard to think he'll just disappear completely. If Fisk still wants revenge on Foggy, Karen and Daredevil in Season 4, it's a safe bet we'll see this guy again.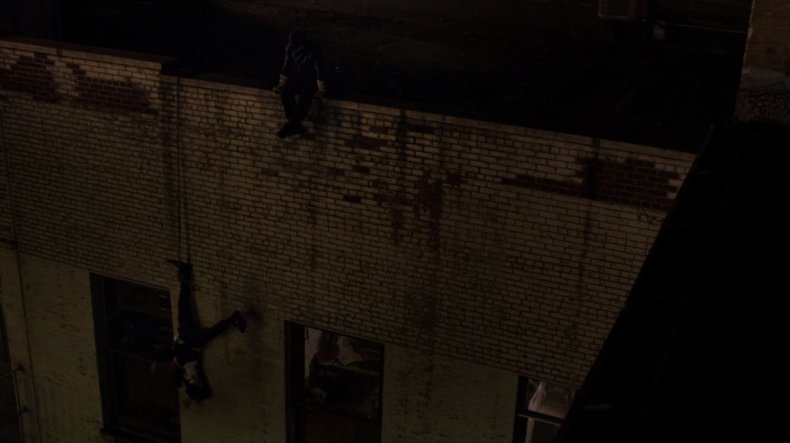 How's the Nadeem family?
Ray Nadeem sacrificed his life to red the FBI Fisk's influence and save his family. Last we saw his wife Seema, she was delivering his dying confession video to Foggy Nelson, a testimony that will ultimately put Fisk and his associates behind bars. But where will she and Ray's so Sami go now that her husband is dead.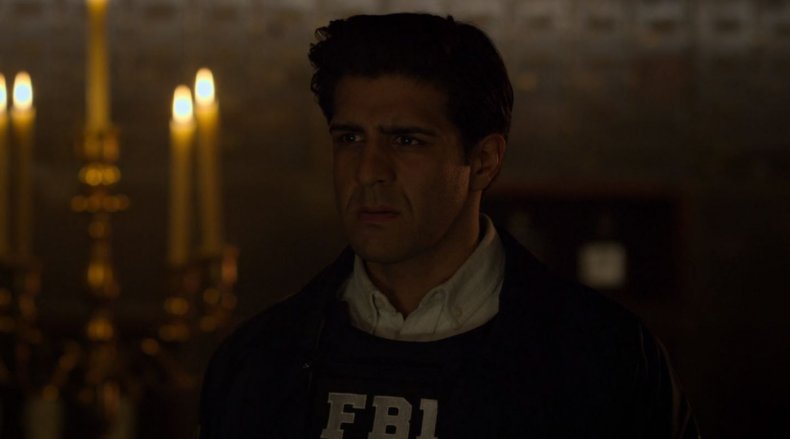 Is Elektra alive?
If Matt lived, what about Elektra? Father Lantom says there was a funeral for her, but eh, there wasn't an on-screen death, and Daredevil survived. We're not convinced. There's got to be some sort of proof in Season 4.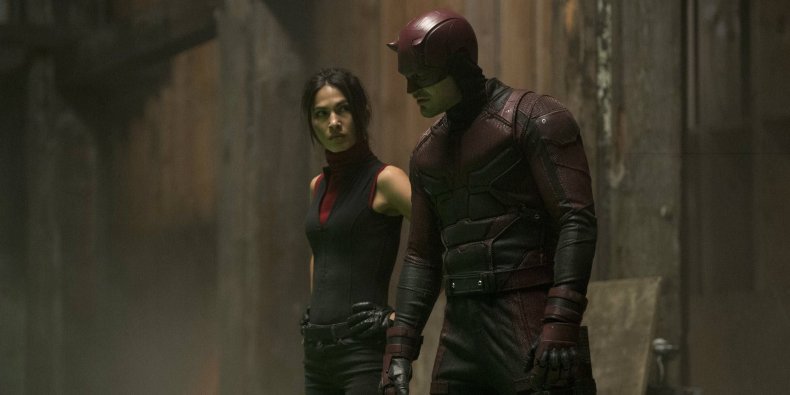 What's next for Karen and Matt's relationship?
Now that Karen and Matt are back on speaking terms, will they rekindle their romatnic relationship? Or will Nelson, Murdock and Page be strictly business?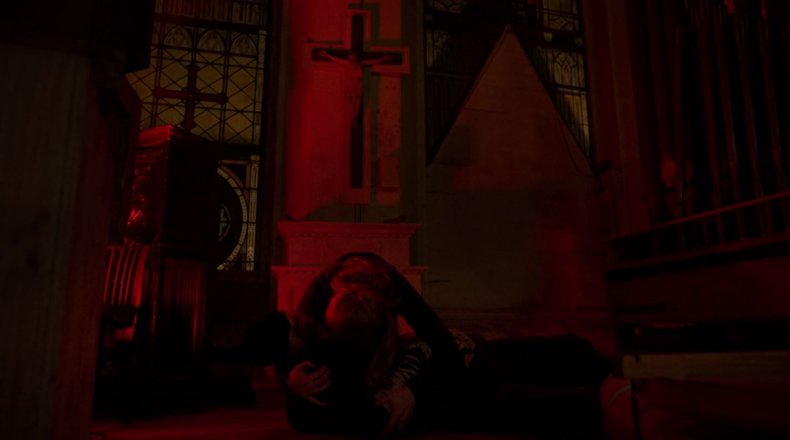 Will there be a Daredevil Season 4?
Considering all these cliffhangers, it's clear showrunner Erik Oleson prepared for another season. However, Iron Fist and Luke Cage were just cancelled by Netflix. Only time will tell.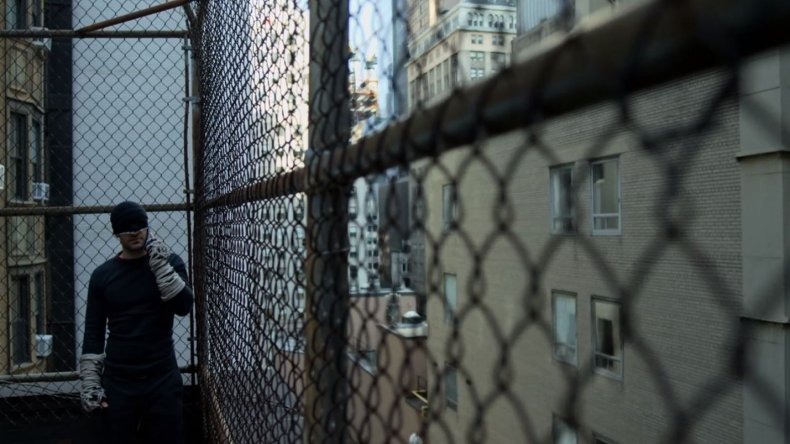 Did we miss any cliffhangers? Sounds off in the comments.