'Daredevil' Season 3 Release Date Confirmed in New Trailer
Netflix just released the devil. The red streaming giant confirmed the Daredevil Season 3 release date, and it's soon: Oct.19. The announcement comes with a new teaser. Watch above.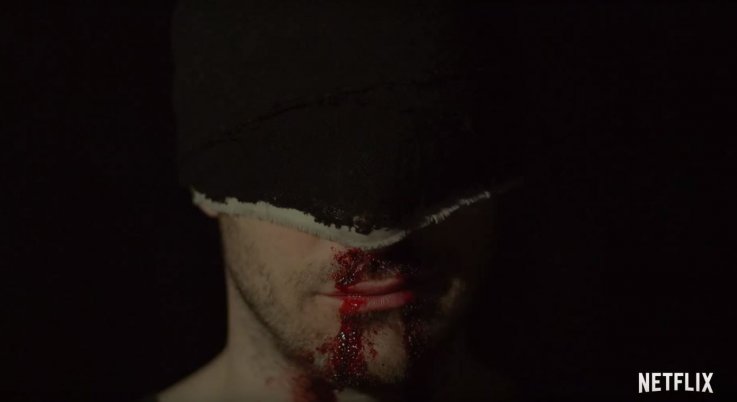 "You can suffocate evil, starve it, lock it behind bars... But it will find a way to come back even stronger. There's only one true way to end evil: to finish it for good," Matt Murdock begins, sitting in the basement of a church.
Between narration, Matt walks through a prison hallway as frantic hands try to grab him, and Wilson Fisk fixes the front of his white suit. Finally, Matt stands on a rooftop with his makeshift Daredevil costume—the black bandana pulled over his eyes and a black shirt stained red. He smiles as the trailer concludes, "Let the devil out."
The announcement also comes with a new poster, which depicts Matt shirtless with his arms stretched wide, evoking the crucifixion and Matt's problematic interpretation of his Catholic faith. He's having a crisis of conscience in Season 3.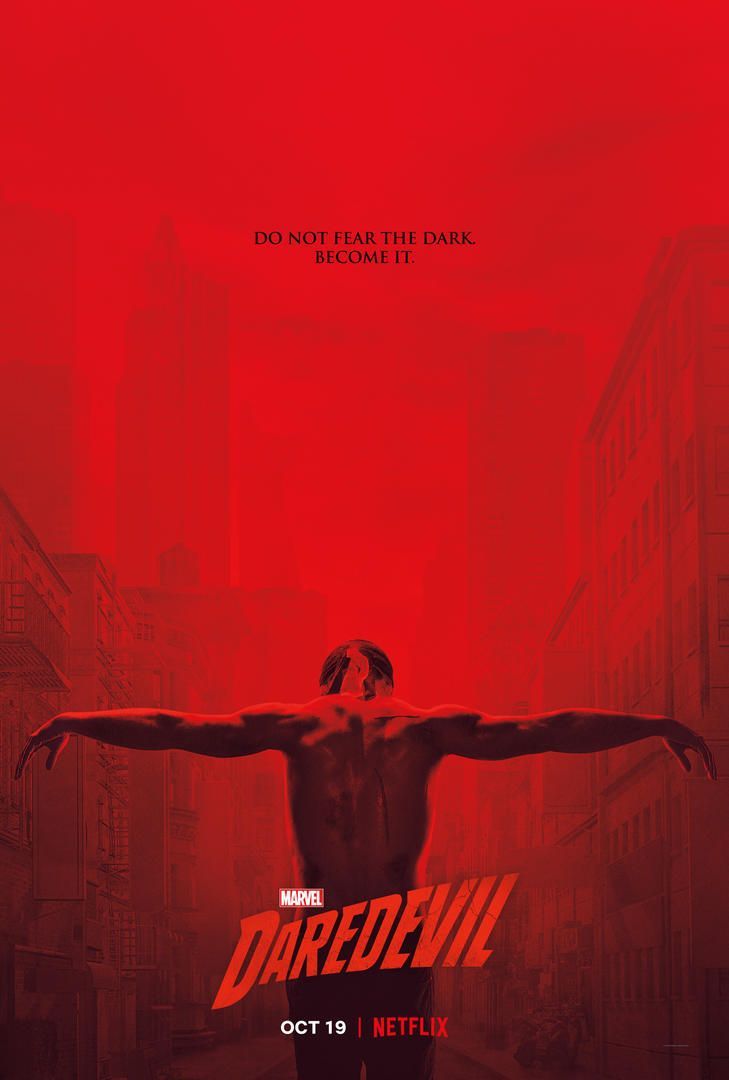 Last year, he ditched his Daredevil persona to live a civilian life, believing he was doing more harm than good as a vigilante. Now after The Defenders , he's presumed dead and leaving his civilian persona behind to live only as the Devil of Hell's Kitchen. Whatever's going on, he needs to figure it out fast. Wilson Fisk is back around this season and out for vengeance.
The Daredevil Season 3 release date was technically revealed by the Thailand's Netflix account last week, but Netflix did not confirm the leak until today. What do you think of the new footage? Sound off in the comments below, and look out for Daredevil news from New York Comic Con Oct. 4-7.
'Daredevil' Season 3 Release Date Confirmed in New Trailer | Culture