'Daredevil' Season 3: Vincent D'Onofrio Reveals Wilson Fisk's Agenda
Vincent D'Onofrio is ready for the return of Wilson Fisk in Daredevil Season 3. The series still does not have an official release date on Netflix, yet the streaming service apparently isn't worried about D'Onofrio revealing major details about the character's motivations.
"The thing about Fisk," D'Onofrio tweeted, "He is in a constant state of emergency when he is not near Vanessa. When he can not reach out to her, touch her. He is a walking, talking monument of power. Emotional rage leans into him. Pressing against him always. He is the great white whale of New York."
Vanessa is the art dealer Fisk fell in love with during Daredevil Season 1. In the final episodes, Fisk's business puts her life in danger. They agree to leave the city together, but Fisk never makes it because he's confronted by Daredevil. Still committed to their relationship, Vanessa leaves New York City for her safety.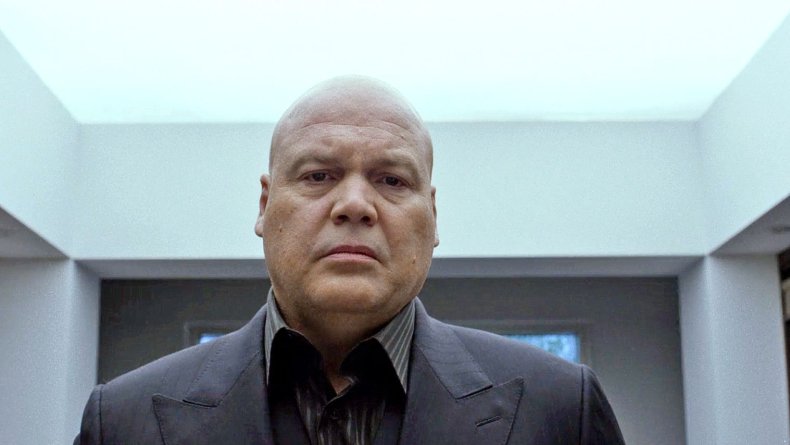 The last time Matt Murdock and Fisk interacted face-to-face was during a prison visit. Aiming to get details about Frank Castle (aka The Punisher), Matt threatened to keep Vanessa away from Fisk. In return, Fisk promised that once he got out of prison, he'd do anything to take down Nelson & Murdock and ruin Matt's life.
With Vanessa still gone and Fisk in a "constant state of emergency," don't doubt Fisk will stick to his word. According to D'Onofrio's tweet, the love didn't make him softer; it just makes him angrier. However, Fisk probably doesn't know Nelson & Murdock no longer exists and that, well, Matt Murdock died in The Defenders. That should be a pleasant surprise.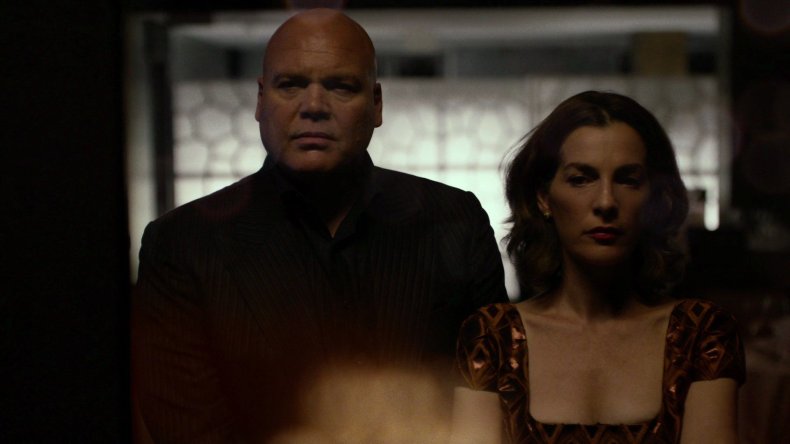 But that doesn't mean Matt is off the hook. Even if Fisk doesn't find out Matt is actually still alive (as we saw in a brief tease at the end of The Defenders), it wouldn't be unlike him to go after Foggy and Karen for revenge too. Anything to get Vanessa back.
Any theories? Sound off in the comments. Daredevil Season 3 arrives sometime in the remaining months of 2018.