The Dark Crystal: Age of Resistance may have just won its first Emmy (for outstanding children's program), but that was not enough for Netflix to keep the show running. The Jim Henson Studios series, which acted as a prequel to the 1982 movie The Dark Crystal, has been canceled after one season, making it the 17th show which the streamer has ended after just one set of episodes.
Dark Crystal executive producer Lisa Henson released a statement that seemed to contain a number of hints as to why the show might have been canceled. This reads: "We can confirm that there will not be an additional season of The Dark Crystal: Age of Resistance.
"We know fans are eager to learn how this chapter of The Dark Crystal saga concludes and we'll look for ways to tell that story in the future. Our company has a legacy of creating rich and complex worlds that require technical innovation, artistic excellence, and masterful storytelling. Our history also includes productions that are enduring, often finding and growing their audience over time and proving again and again that fantasy and science fiction genres reflect eternal messages and truths that are always relevant.
"We are so grateful to Netflix for trusting us to realize this ambitious series; we are deeply proud of our work on Age of Resistance, and the acclaim it has received from fans, critics and our peers, most recently receiving an Emmy for Outstanding Children's Program."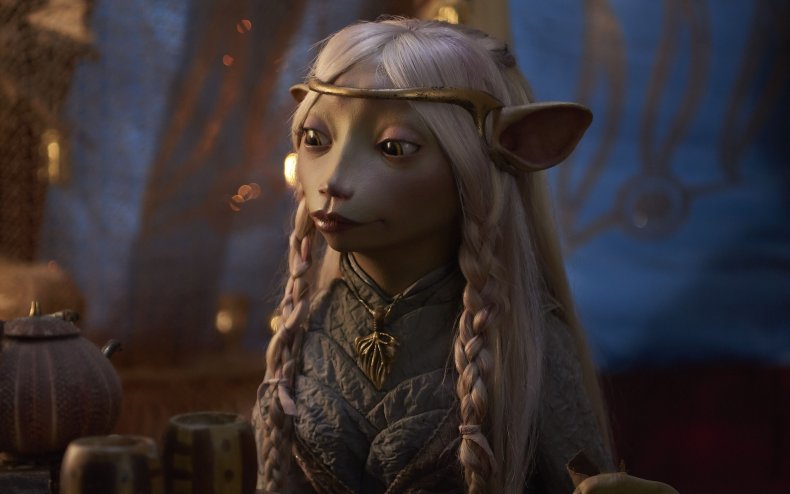 Netflix has previously said that when deciding on whether or not to renew a show, they look at how much a show costs to make versus how many people watch it and, crucially, how many new subscribers it brings in for the streamer.
Clearly, The Dark Crystal: The Age of Resistance was an expensive show to make. As a Wired article about the making of the show noted: "The Henson folks had been thinking about animating the show—making a cartoon...Netflix told Lisa Henson the network wanted live-action. Puppets, just like the original. Lisa Henson told the streamer to start adding zeroes to the budget. Puppets are slow and expensive."
Adding to the budget was a high-wattage vice cast, which included Lena Headey, Taron Egerton, Simon Pegg, Awkwafina, Mark Strong, Helena Bonham-Carter, Alicia VIkander, Sigourney Weaver and many more. This would have made the show more expensive, and mean that the show would have needed more viewers and more subscribers to be considered viable by Netflix.
Netflix has waited over a year to cancel the show, which debuted in August 2019. This suggests that the coronavirus may have had something to do with the cancelation decision. A puppet show, with multiple people operating the intricate Henson puppets, is probably nearly impossible to make while socially distancing, which means that the show would not be able to go into production until way into 2021 at the earliest.
As Henson's comments seemed to confirm, however, the makers of the show are looking for ways to continue the story. Though Netflix is know to have the majority of its creatives sign contracts that prevent them from taking the show to other networks, the makers of The Dark Crystal may have sign a contract similar to that signed by One Day at a Time, who moved the show to PopTV after being canceled by Netflix.
The Dark Crystal: Age of Resistance is streaming now on Netflix.