'The Dark Crystal: Age of Resistance' Netflix Release Time: When You Can Watch All 10 Episodes
The Dark Crystal: Age of Resistance, a new Netflix original series and prequel to the 1982 movie The Dark Crystal, premieres on the streaming service on Friday, August 30. But for those eager to visit the world of Thra — the setting for the puppet fantasy epic — a release date may not be enough. What time will The Dark Crystal: Age of Resistance be available for streaming?
According to release date tracking site What's on Netflix, the new Dark Crystal series will stick to Netflix's typical streaming release time schedule, dropping at midnight Pacific Standard Time, rather than being available at midnight in every time zone. That means all 10 episodes of Age of Resistance will begin streaming at 1:00 a.m. Mountain, 2:00 a.m. Central and 3:00 a.m. Eastern Standard Time.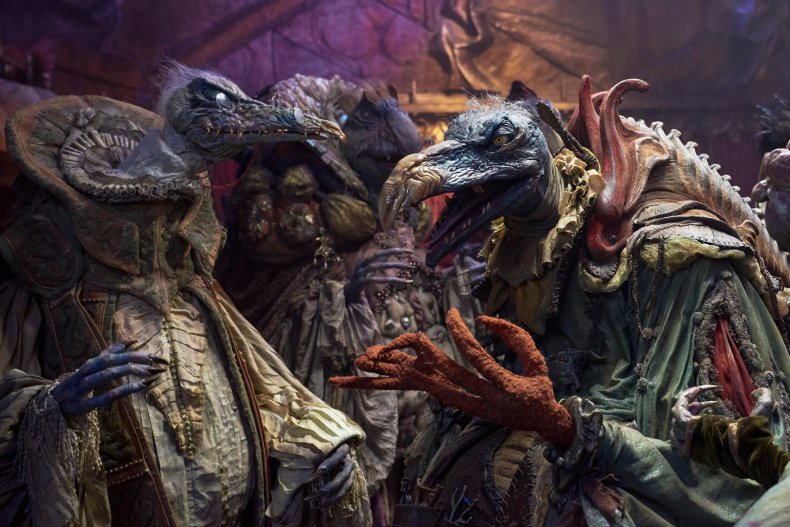 Since The Dark Crystal: Age of Resistance is a Global Original, it will also debut internationally at the same midnight PST time. This means, for example, that The Dark Crystal series will be available beginning at 4:00 p.m. local time in Japan.
Age of Resistance is set hundreds of years before the events of the 1982 movie directed by Jim Henson and Frank Oz (the Netflix series is produced by The Jim Henson Company, now run by Lisa and Brian Henson). The series follows the peaceful, native Gelflings as they uncover the Skeksis conspiracy to use the all-powerful Dark Crystal to suck life essence from the Gelflings.
The Dark Crystal: Age of Resistance has one of the most impressive casts ever assembled — including multiple veterans of Game of Thrones — beginning with Sigourney Weaver as the series' narrator, plus Taron Egerton, Lena Headey, Nathalie Emmanuel, Anya Taylor-Joy, Caitriona Balfe, Helena Bonham Carter, Harvey Fierstein, Mark Hamill, Ralph Ineson, Jason Isaacs, Keegan-Michael Key, Simon Pegg, Andy Samberg, Ólafur Darri Ólafsson, Alice Dinnean, Natalie Dormer, Awkwafina, Toby Jones, Hannah John-Kamen, Theo James, Harris Dickinson, Eddie Izzard, Shazad Latif, Gugu Mbatha-Raw, Mark Strong, Alicia Vikander, Dave Goelz, Benedict Wong.
Donna Kimball also returns as the voice of Aughra, a godlike being who appears in the original movie.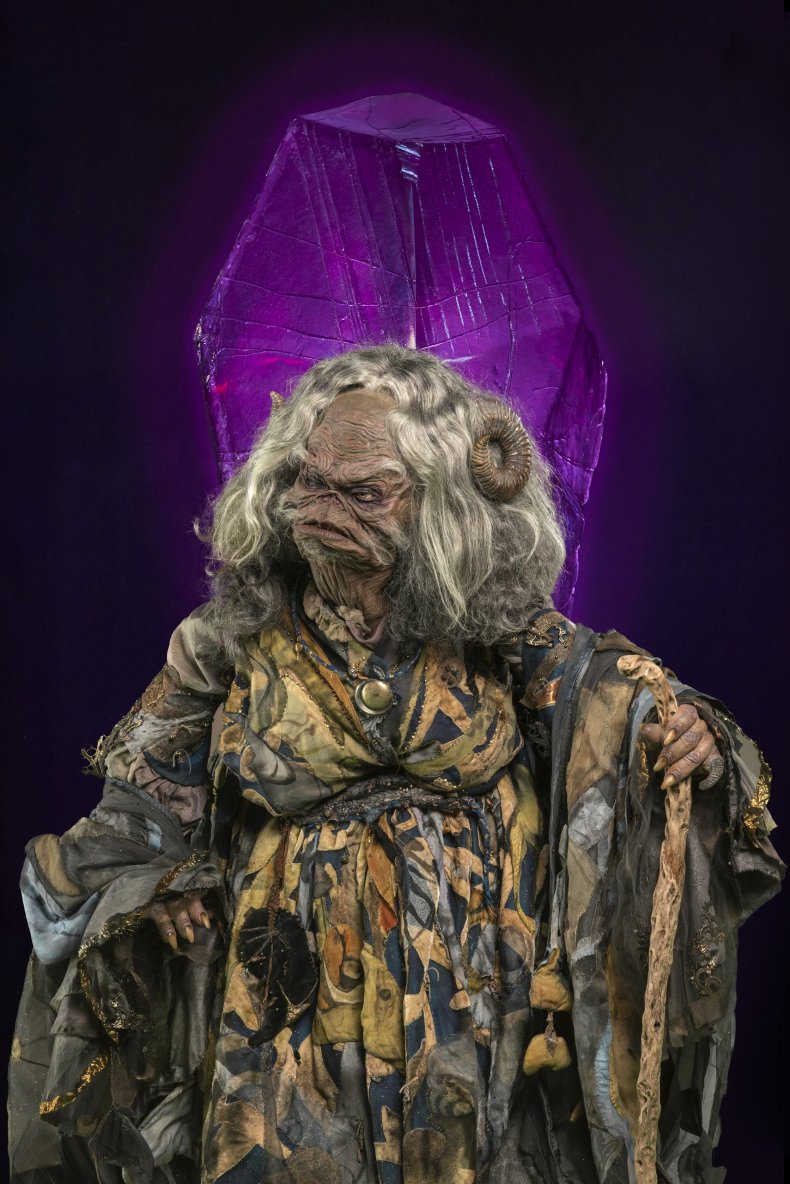 Check out our character guide for a complete rundown — plus portrait — of every Age of Resistance character.
The series also employs the talent of multiple puppeteers, including Louise Gold, Victor Yerrid, Neil Sterenberg, Beccy Henderson, Alice Dinnean, Warrick Brownlow-Pike, Dave Chapman, Kevin Clash, Damian Farrell, Helena Smee, Kat Smee and Olly Taylor, some of whom voice the characters they steer.
The Dark Crystal: Age of Resistance premieres in less than 24 hours on Netflix.